Play some Pirate Games today!
Pirates . . boys seem to really love pirates. I remember when we went through a pirate phase and it was all pirates all the time.
Today we are starting a new unit study which we really like to do.
This one is a pirate unit study and because I really like learning through play, we are starting with pirate games.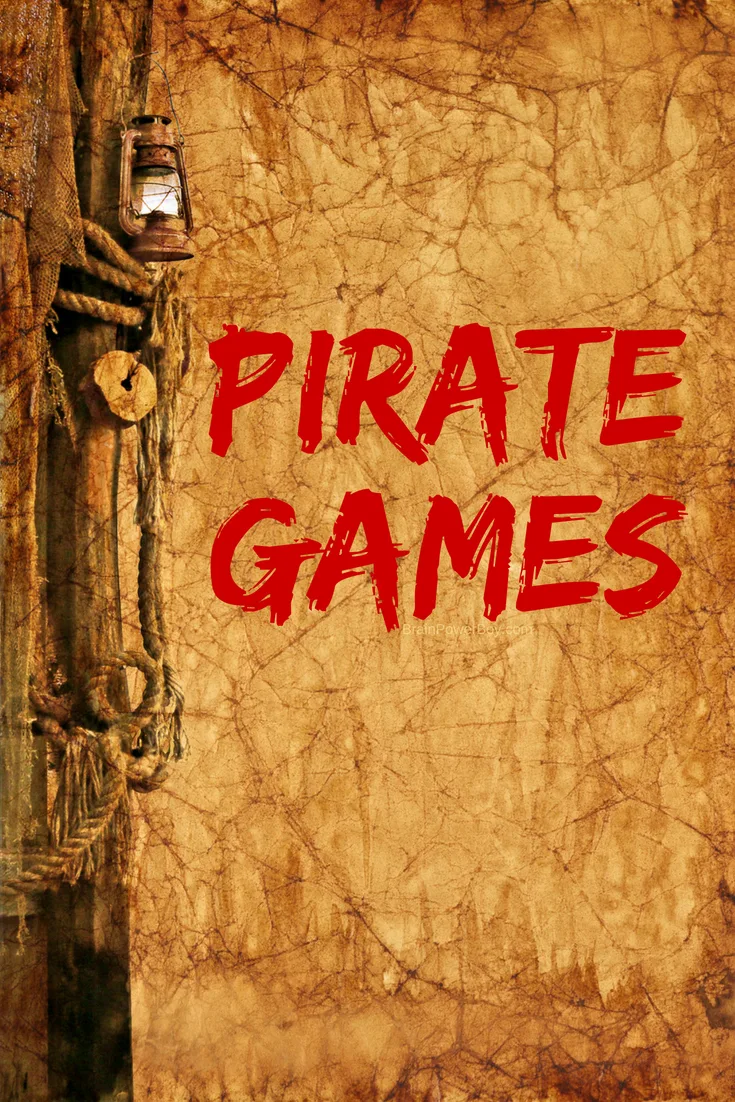 This post may contain affiliate links which means we may receive a small commission, at no cost to you, if you make a purchase through a link. All opinions are our own and we share things we think would be of interest to boys.
Pirate Unit Study
There are a lot of neat pirate games shared here that are a loads of fun and have a learning twist to them as well.
Each of these games offers a fun way for boys to learn. There are games for math, language, map skills and more.
I think your boys will enjoy these pirate games me matey. And if they don't they can go walk the plank (a little pirate humor there–just kidding!)
Pirate Games Offline:
Did pirates play games? That was one of the questions we were trying to find an answer for.
Generally it is thought that pirates did play card and dice games but not too many other details are available.
We read quite a few times that pirates were not allowed to gamble on board the ship because gambling led to fighting. Others say they did play on board.
It is likely that the games they played would be similar to something like Liar's Dice.
There are many variations of liar's dice and it is also called bluff, deception dice, call my bluff, perudo, and other names. I pulled a few instructions here for you.
Do a bit of research and see what you think about pirates and gaming.
Liar's Dice Game Variations
You can buy this beautiful set of the game Liar's Dice with real wood box and decorative dice cups.
Or grab a set of dice and some cups and play with those instead.
Here are a few different sites that offer directions.
Wikihow Liars Dice
Instructables Liar Dice
Perudo
&
Another style of game that pirates may have played is with cards. It is similar to blackjack. Here is a link to directions for two card games One and Thirty and Bone Ace.
Pirate Games Online:
Arrgh is a fun math game. You or your boy can set the specific number to work on. After the level is over you raise the flag and go to the next level. As you go along you answer math equations and also need to jump over dirt and avoid crabs. Available in addition, subtraction, multiplication and division.
Treasure Hunt is an easy 3 level find the pirate treasure game. Use your arrow keys to move following the directions to get to the treasure.
Shot Shot Pirate is a free online game in which you shoot your cannon to knock a gem off its block holder. The games changes as you go along adding different cannon balls and different block. It is a fun puzzle and physics game.
Jake and the Neverland Pirates from Disney Jr has some games to play as well. Jake's Pirate Marble Raceway is a cute marble run game in which you need to rotate or put the right piece in place for the marble run to work.
Play Greedy Pirate for some puzzle and physics fun. Your goal is to get the coin in the treasure chest. Some of the puzzles are hard and they do include a walkthrough if you get stuck. Fun for you and your boy to play together.

Here are a few other neat pirate games to play.
You are going to enjoy these pirate card games and pirate dice games!
I really like the style of this one with the whole bones look to it! (not pictured – click link to see it)
If you are not familiar with Loot you should give it a try. It is a top pirate card game that has great reviews.
Pirate Farkel Roll These Bones Dice Game is Farkel (which we have and really enjoy) pirate style.
Our last choice is Pirate Fluxx. Fluxx is a fun, ever-changing and a bit crazy type of card game. They switched things up to make different topic games and we got lucky that they did a pirate version.
Loot
Legendary Games Pirate Farkel Roll These Bones Dice Game
Pirate Fluxx

A whole lot of pirate games fun going on!
Pirate Games and Puzzle Printables:
Crossword, maze, Sudoku, word scramble and word search
Famous Pirate ships word search
Pirate Vocabulary crossword puzzle
What will you learn while playing just a few of these pirate games?
Try a word search and it will send you looking up what different pirate words mean, try one of the online games and learn about coordinates, math and/or get in a bit of physics, play liar's dice, research pirate games and so on.
If you liked this pirate unit study on pirate games, you may also want to check out our other ones:
and all the rest of our units on the age of pirates.
Thanks for visiting. What pirate game do you think you and your kids will try first?