I know you love a great deal, just like I do! I love to find just the right gift idea and also find it at a good price!

That isn't too much to ask, now is it?!

Of course not, and do not worry because I am here to help you do just that.
I decided to create a master page of all the best deals going on at this time.
This list is going to be updated on a regular basis so be sure to pin it or bookmark it so you can come here when you are shopping for a gift idea.
Let's jump right in!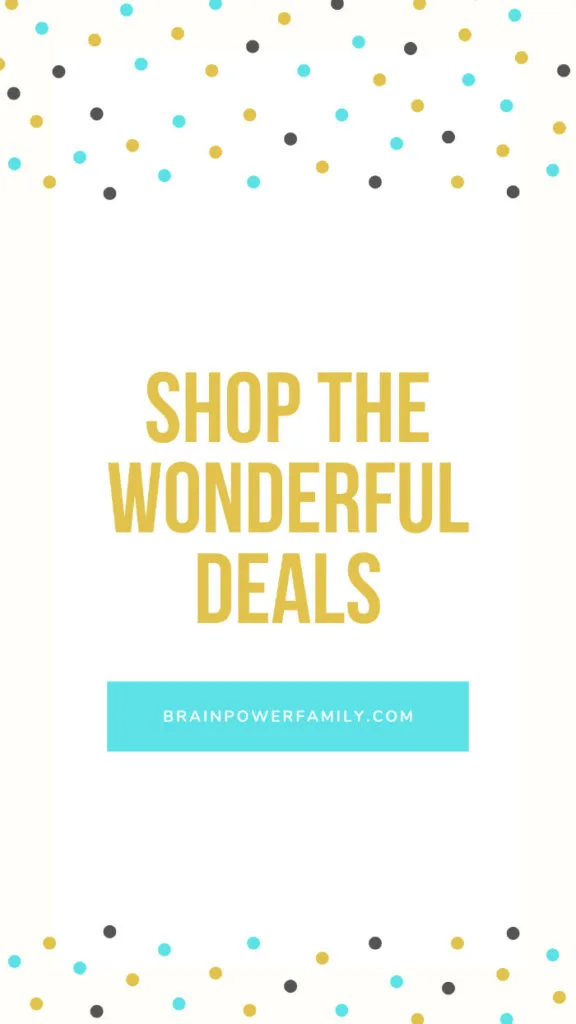 Rakuten is a Must Have
Before you get too far . . . you need to sign up for Rakuten because it will save you money every time you shop! You will get cash back on purchases at zero cost to you. How great is that?!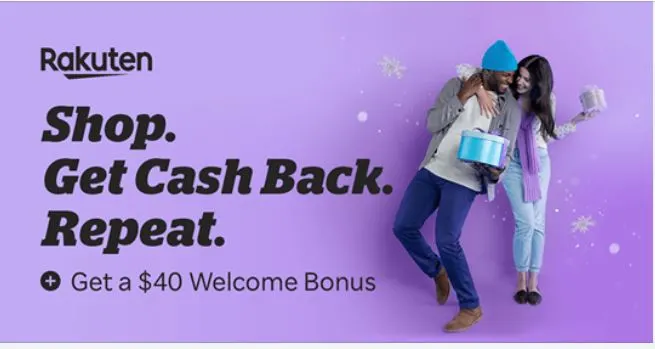 Click here to activate your $40 welcome bonus and get paid for shopping!
Details: the offer is for new accounts and you will get your first cash back reward of $40 plus whatever % off offer you got while shopping after you spend $40.00 through Rakuten.

EASY! Just click here and go shopping . . . you won't believe how much this little idea will save you over the year.
Specific Store Deals
Next, take a look at these special deals! I went through a lot of choices before settling on these.

I'll break them down by store and give you the best deals out there!
Magic Cabin Deals
Magic Cabin is a great place for imaginative and open-ended play. I've always loved browsing through their catalog and their website.
Their Black Friday deal is giving you up to 50% off clearance!! It is on newly marked down items so I am sure you will find some awesome deals. That is pretty great and there are some amazing items to choose from.
Melissa and Doug Deals
One of my favorite wooden toy companies is having some great sales for Black Friday and Cyber Monday.
I love their magnet sets and puzzles. Of course, their dress-up sets and puppets are also a hit. So many super choices!!
Black Friday sale take 15 – 30% off using code BFF20
Cyber Monday sale buy 1 get 1 50% off using code CYBER20
LEGO Shop Deals
LEGO Shop's Black Friday sale has started and they have 20% off select sets. Go here to see what is on sale right now! (goes through Nov 30th)
Subscription Boxes
I am a big fan of subscription boxes because, like magazines, they are a gift that keep on coming. I love to give them, and I love to get them!!
Here are some of my favorite places to grab a high quality subscription box.
Mel Science Deals
I wasn't aware of Mel Science until recently but I'm so glad I found it.

If you have kids who are into science and you want to build on that fascination, you should try these science experiments for kids delivered right to your door.
MEL KIDS – Get your first box FREE, just pay $5 shipping (US only) STEM and AR projects. Ages 5 – 10 (11/27 – 12/2)
Mel Physics – Get your first box FREE, just pay $5 shipping (US only) 2 – 3 projects per month with a focus on physics. Ages 8+ (11/27 – 12/2)

CrateJoy Subscription Box Deals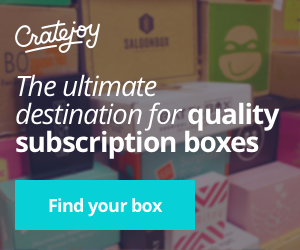 Cratejoy has a LOT of great boxes to choose from.
Do NOT let the word subscription scare you! Many of the boxes can be bought through a one time purchase!
They have everything from self care, to educational boxes, to activity or art boxes. You will find what you are looking for here!
Black Friday Deals 25% off with code BLACKFRI25 (11/25 – 11/28)
Cyber Monday Deals 30% off with code CYBER30 (11/29 – 12/1)
Keep in mind that each deal has different items so you will likely want to check them both.
Here are some specific kits that I like right now:
Wonder Kits – preschool and kindergarten age kids will really enjoy this hands-on STEM activity and craft kit. I know how much you like playful learning and this was designed by educators to meet that exact need.
Finder's Seekers – perfect for those who love puzzles and clues, this Escape Room kit will keep the whole family happy. Ages 10+
With more than 1,800 positive reviews on Cratejoy, Therabox is the ultimate self-care gift – perfect for someone special – or yourself!
Annies Woodworking Kit Deal!!
As a parent it is the best thing ever because they are learning woodworking and I don't have to do anything. Everything is precut, predrilled and ready to go. It is a great beginner kit that is sure to get your kids interested in learning more. Plus the first 3 kits include quality tools.
The sample I got was high quality and a lot of fun. Kids love it!
75% OFF your first kit in this amazing woodworking subscription!! I so love this! (scroll down to the Young Woodworkers Kit)
Green Kids Crafts Deals
Green Kids Crafts have award winning subscription boxes focused on crafts and science or STEAM. The boxes are packed with hands-on activities I'm sure your kids will really enjoy. For age 2-5 (junior set) or 5 – 10 (discovery set)
Black Friday deals are live! I've never seen prices this good from Green Kids Crafts. They really discounted their subscription boxes as well as their 5 pack gift boxes. Don't miss this one!
Fun.com Deals
If it is fun, you will find it at fun.com! They have so many types of items available, I'm not ever sure where to start! I'll share my favorite things to shop for there.
If you are looking for pop culture or genre items they have a LOT – especially related to movies and TV. They also have a bunch of really great kids toys and STEM educational items, puzzles, LEGO, plush, crafts, games, tents, tunnels and so much more. Plus, fun clothes and accessories and they also include home goods!
Black Friday Deals: Shop now and receive $10 off an order of $50, $20 off an order of $100, or $30 off an order of $150! (11/27 – 12/4)
My Star Moments
I love this gift idea so much. Whether for a new baby, a birthday, an anniversary and any special day . . . you can get a star chart made to commemorate it. SO Special!
My Gift Guides
If you are still looking for a great deal, check out my gift guides. There are some that are for inexpensive gifts and others that will give you a lot of ideas and the items in them often go on sale. I research and hand-select each item that makes it into these guides.
My Amazon Shop
The Brain Power Family Shop on Amazon has curated boards of toys, STEM educational items, games, LEGO, books, puzzles and more!

Each item included is hand-selected by me after much research and/or personal experience.

Only the best items make it into my gift guides and my Amazon shop so you can rest assured you will be buying an item that will be a winner and will stand the test of time.