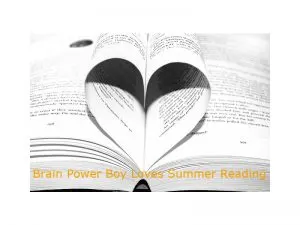 Boys can benefit from participating in Summer Reading Programs. Keep in mind that allowing them to choose their own type of reading material will make it much more likely that they will want to read and complete the program.
Here are the Best Summer Reading Programs for Boys:
Barnes and Noble is my hands-down favorite "commercial" summer reading program. B&N has been offering this nice program for several years. Read any 8 books and log them in the reading journal found on their site. Bring in the journal to a B&N store and choose a free book from the list of selections. They offer a nice variety of books. This year's selections include: Lego Legends of Chima: Tribes of Chima, National Geographic Readers Series: Dolphins, How to Train Your Dragon, The Adventures of Captain Underpants, Hoot and more. As time goes by book selection dwindles.
If there is a TD Bank in your area your child can score 10 bucks. If your son reads 10 books, he can receive $10.00 in a new or existing Young Saver Acct. Must be 18 years of age or younger.
Books A Million (BAM) has a program where you read 6 books and get a Hoot or Chomp backpack (while supplies last) Starts May 19 – Aug 17, 2013
Half-Price Books Feed Your Brain Summer Reading Program is for kids 14 and under. Read 15 min day for a month. Once you read 300 min. turn in your log at a Half-Price Books Store to earn $5.00 HPB Bookworm Bucks.
Some of the best summer reading programs happen at your local library. One thing that is great about the library programs is that they mix reading with fun and entertainment.
There are a lot of summer reading programs available. I only listed the ones that I think are the best for boys.
If you have a boy who wants to take part in these programs, and you think he will enjoy them, it is a fun way to get a new book, a bit of cash, or a possible prize.
Let us know your boys favorite summer reading program.