Clare is here today to bring us a fun imaginative play idea:
Fairy gardens are all the rage right now, but your boy shouldn't have to miss out on all the imaginative play fun just because he's a boy!
We've scoured the internet for the best fairy gardens for boys we could find, and we have some brilliant ideas from dinosaur gardens to Star Wars and pirates!
You and your boy will be spoiled for choice, so make sure you scroll all the way to the end so you don't miss anything!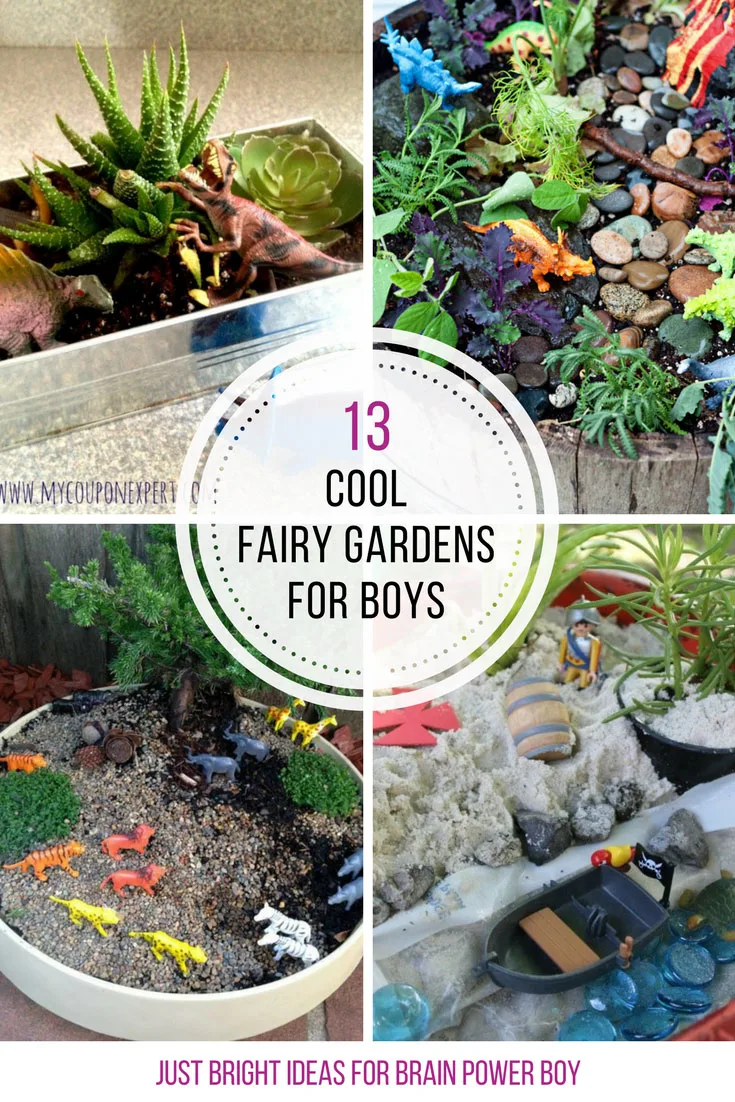 This post may contain affiliate links which means we may receive a small commission, at no cost to you, if you make a purchase through a link. All opinions are our own and we share things we think would be of interest to boys.
Fairy Gardens for Boys
How to make a dinosaur garden
You can make a tabletop dinosaur garden which is perfect if you are short on space.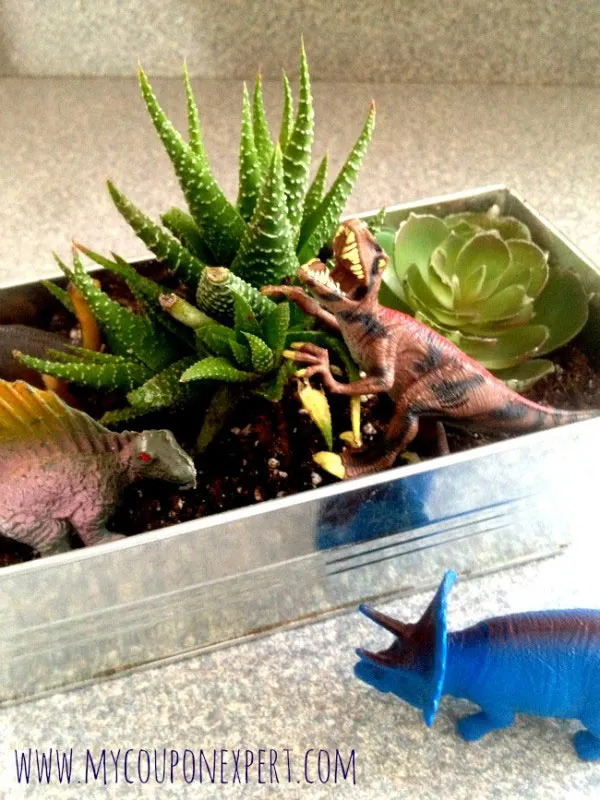 Or if you have room in the backyard you could help your boy set up a dinosaur world among the plants.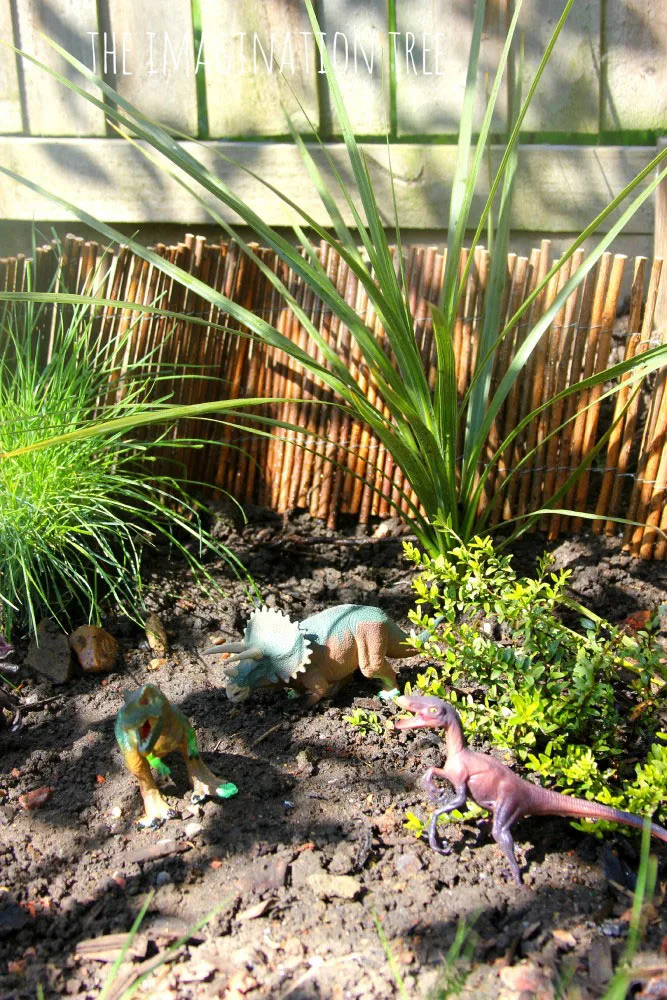 We love how this miniature dinosaur garden has been set up inside an old Belfast sink. The water adds some extra interest at playtime.
These dinosaurs have taken over the sandpit, and are having a tea party! Adding random elements like this teapot will help extend your son's imaginative play.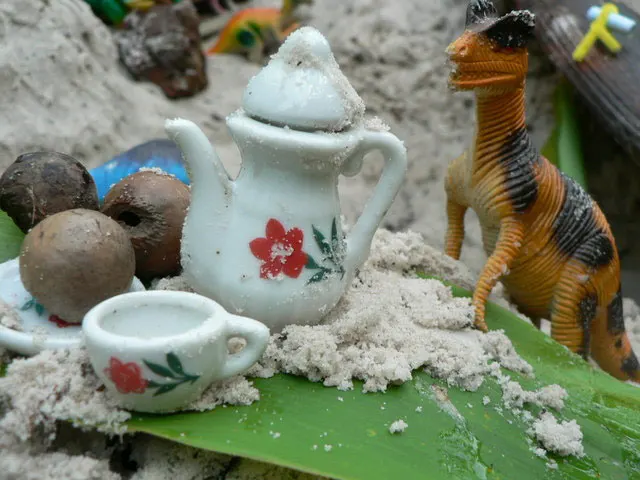 Here's a great example of how to combine a love of dinosaurs with some nature play. Plant some herb and veggie starters in a tub and this dinosaur garden for boys will grow and change over the coming weeks.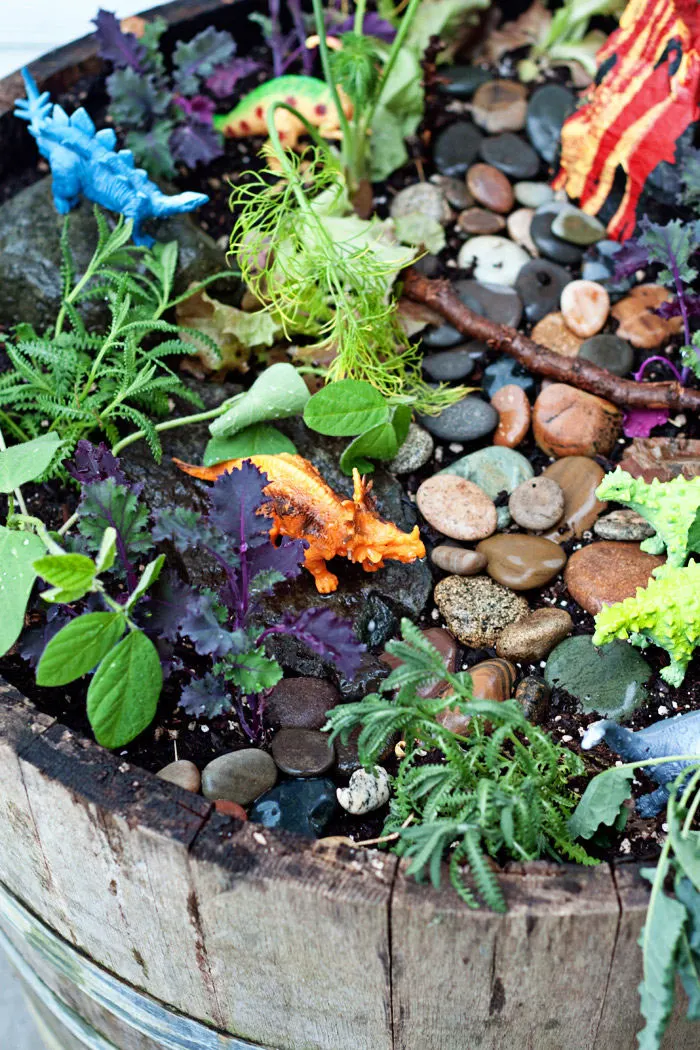 If you have room to put two containers side by side you can include a ramp so the dinosaurs can explore the whole area.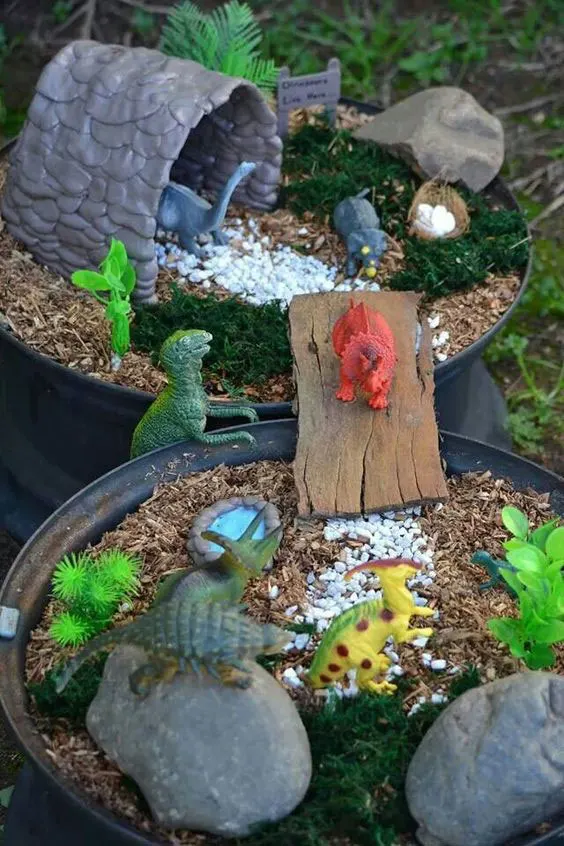 Turn your water table into a miniature dinosaur land and include lots of different textures for some real sensory play. Using glass pebbles in place of water is such a good idea if you don't want to get everything wet.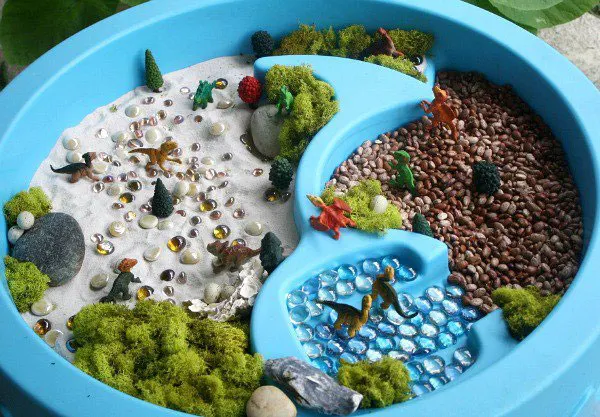 Of course water play is a great learning experience so why not try combining some rocks with water and letting the dinosaurs explore.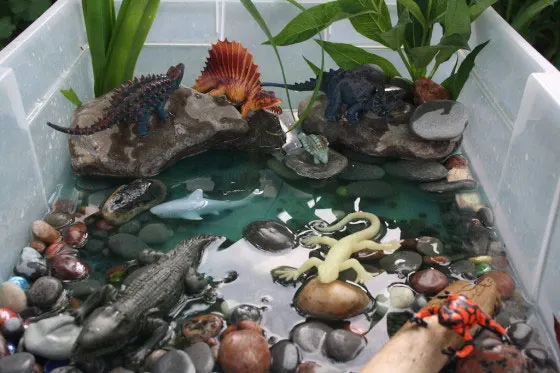 More container garden ideas for boys
If you have a Star Wars fan why not set up a land from a galaxy far, far away in a large plant pot?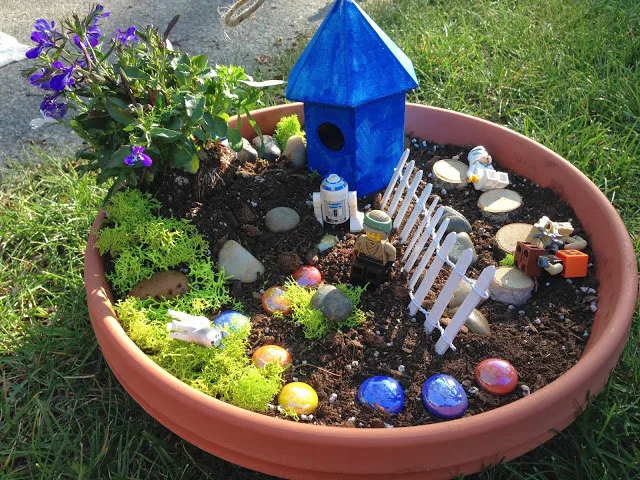 Younger boys will have fun setting up a play area for their favourite toy figures to explore.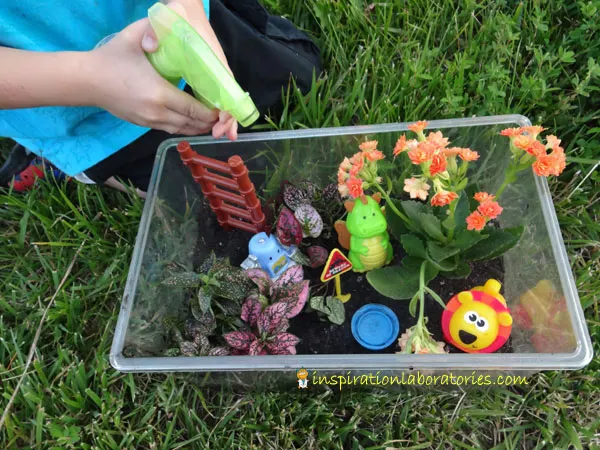 Find a container, or your old red wagon, fill it with sand and make a pirate garden for your Playmobil figures!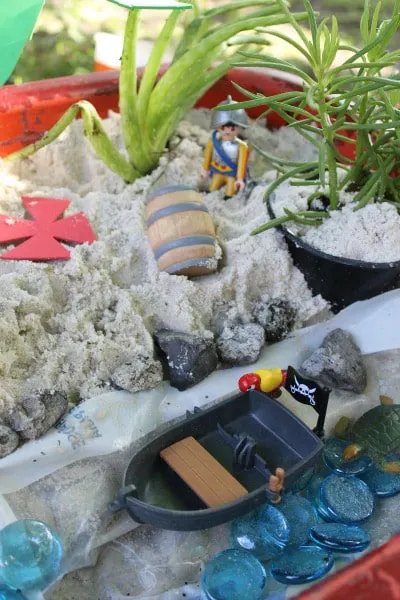 What a great idea! Take your budding engineer outside and help him set up an outdoor train table using some flower planters.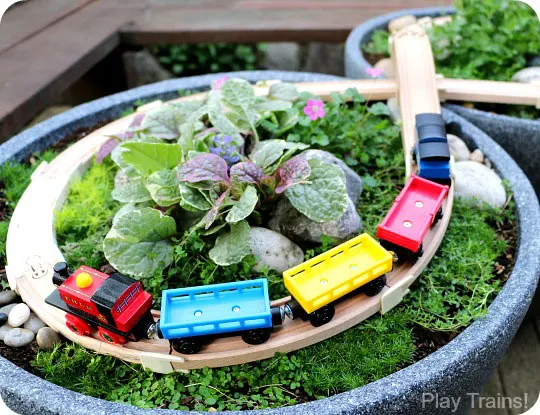 Or go on a safari expedition in an oversized container.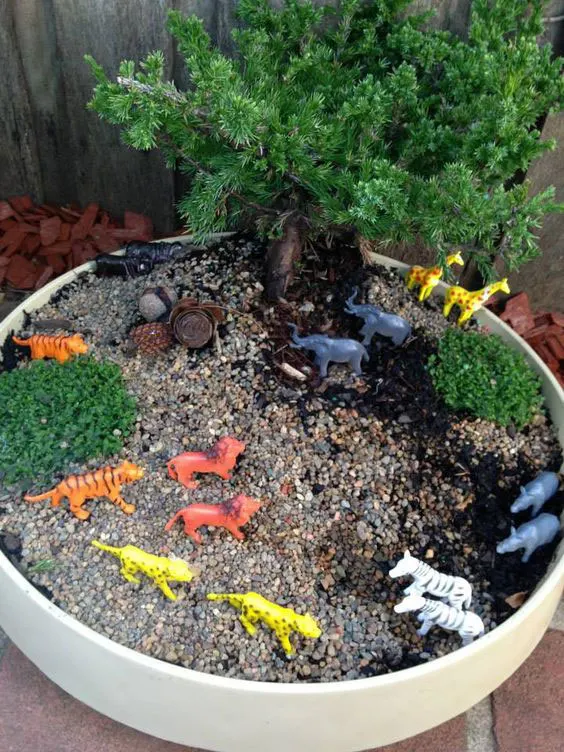 Wow, Clare picked out so many cool fairy gardens for boys I am having trouble choosing the one I like the best! Which one are you planning to make?