When it comes to learning when the weather starts to heat up, you cannot miss these brilliant summer STEM activities!
They are so good! You simply have to do them with your kids. Not only will you all learn a bit while you check out these projects and experiments, but you will have a whole lot of FUN!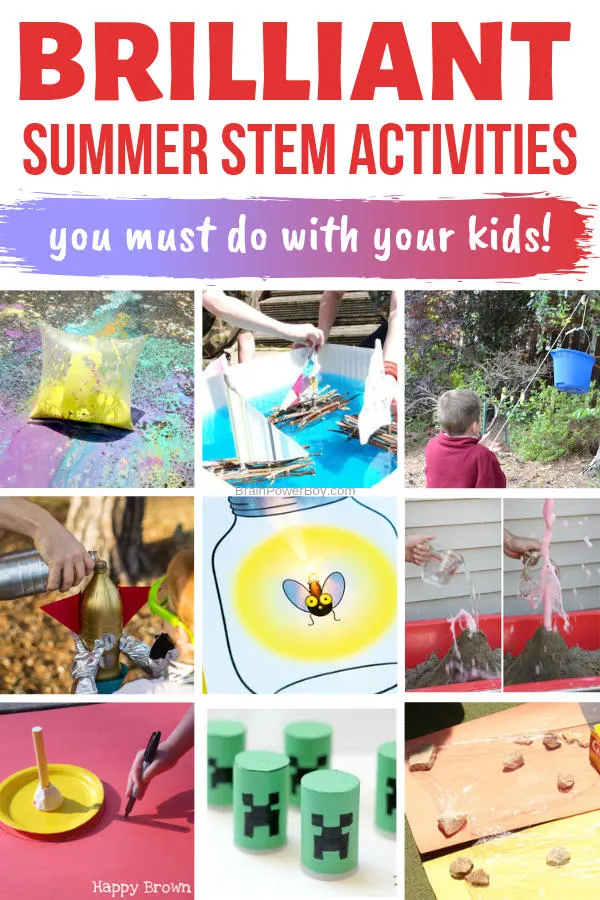 And fun is what summer is suppose to be all about. Let's not forget that!
Summer STEM Activities for Kids
Your kids are simply going to go crazy for these fun activities and the best part is they will be getting a bit of science, technology, engineering and math in while they play.
I hope you enjoyed this collection of summer STEM activities! Get the kids outside to enjoy the wonders of summer and have them learn a thing or two while they are at it!
Be sure to see these posts as well.
Must Have Home Science Equipment
150 Fun and Free Summer Activities for Boys!