LEGO Math Games! LEGO is all about math. Playing with it requires various math skills and spatial reasoning.
The great thing is that LEGO is such an engaging toy it is likely that math is not even on the minds of the kids who are playing with it.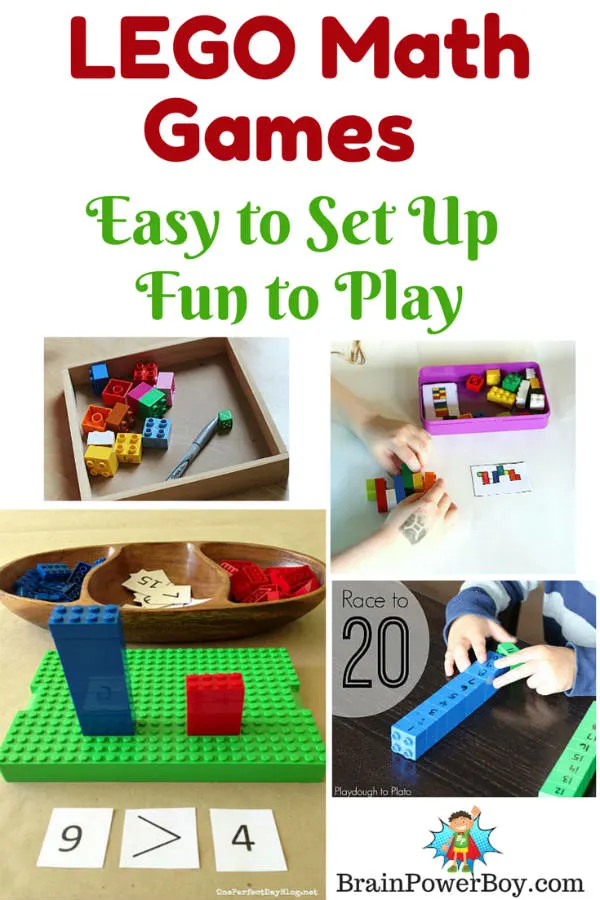 This post may contain affiliate links which means I may receive a small commission, at no cost to you, if you make a purchase through a link. All opinions are my own and I share things I think would be of interest to boys. Thanks for your support!
LEGO Math Games
Playing games is a great way to get a concept to "stick" and these LEGO math games are no exception. In a lot of the reading I do they say that playing math games can make a big difference in a child's understanding of math. We all know that understanding concepts is much more important than simply memorizing something.
Classic Green Baseplate
LEGO Education Math Train
Classic Creative Supplement
&
With this Greater than, Less Than LEGO Math Game boys can learn the concept of greater than and less than in a very LEGO, very visual way.
Have preschoolers? Try this simple LEGO preschool math game. They used Duplo in the example. You could adapt this game for older players as well by adjusting the rules.
Here is an interesting game where you build a creation that matches the card. There are other ways you could play such as racing to create a build or creating your own set of cards based on your boys' interests or building level. DIY Portable LEGO Math game.
Race to 20 is a super easy to set up LEGO learning math game where you use dice and LEGO to build a tower. Use the LEGO dice below in this game for some added fun.
This Baseball LEGO Math Game looks like a lot of fun. If you have a baseball fan I would say you should give this one a try first. Directions and a free printable score sheet are on Teach Mama's site.
I found this neat LEGO dice printable which you can use to play some of these games or better yet, make up a LEGO Math Game of your own.
The great thing about all of these games is that they are quick and easy to set up and to play. Keep in mind that you can adapt all of them to meet the needs of your kids so they get the most out of LEGO learning. I give you permission not to follow the rules! LOL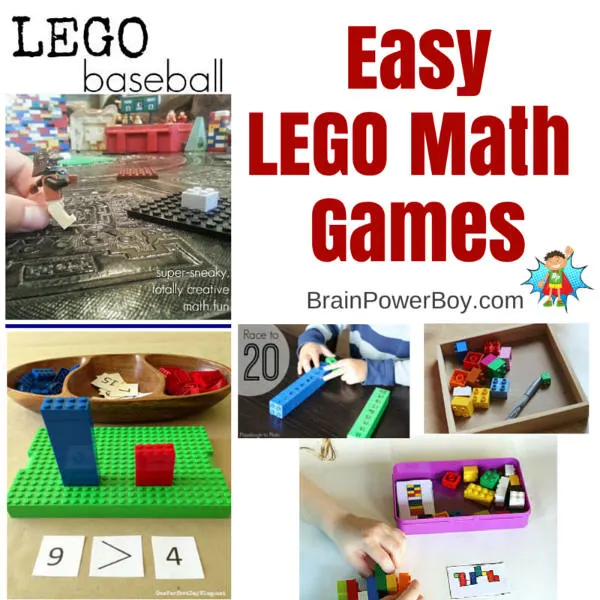 You might also enjoy: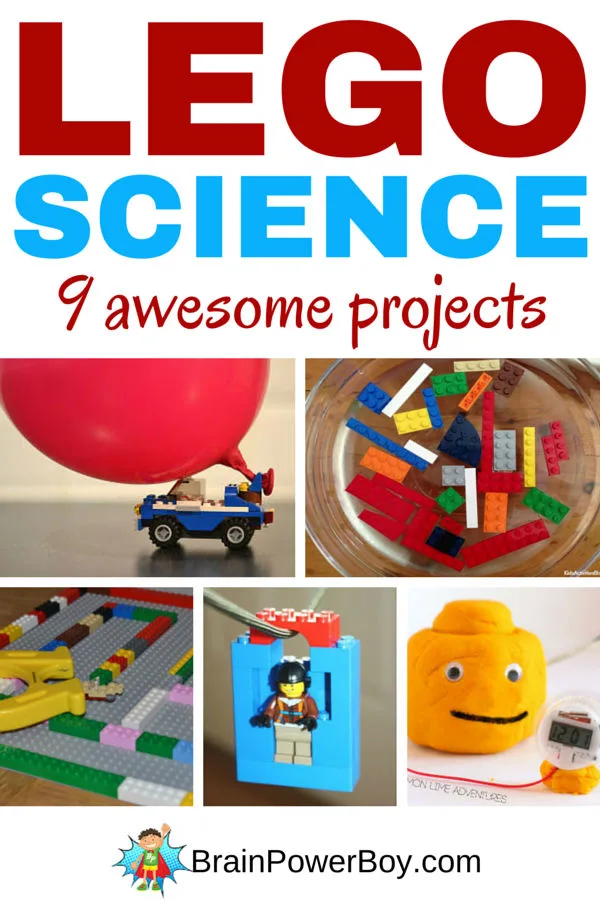 Awesome LEGO Science Projectsread now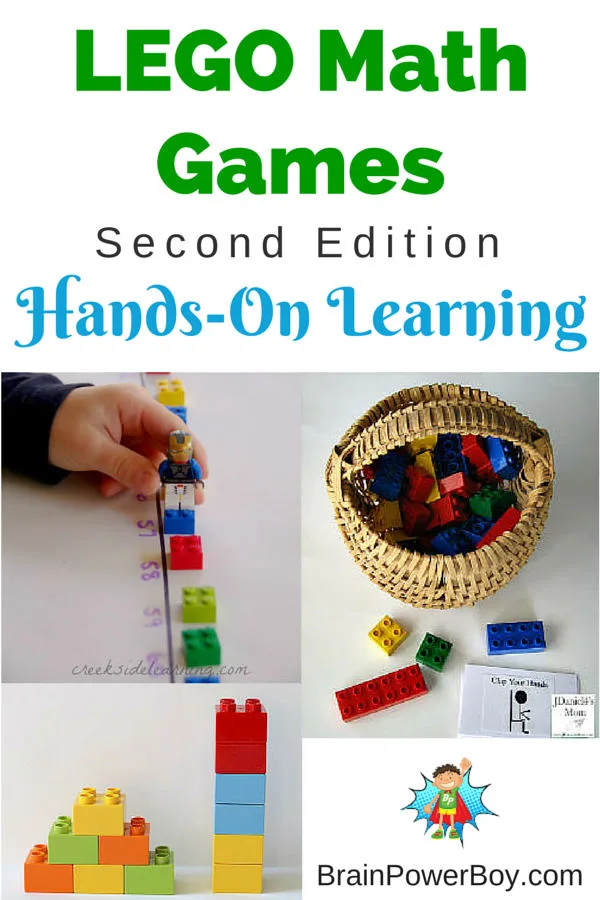 LEGO Math – 2nd Editionread now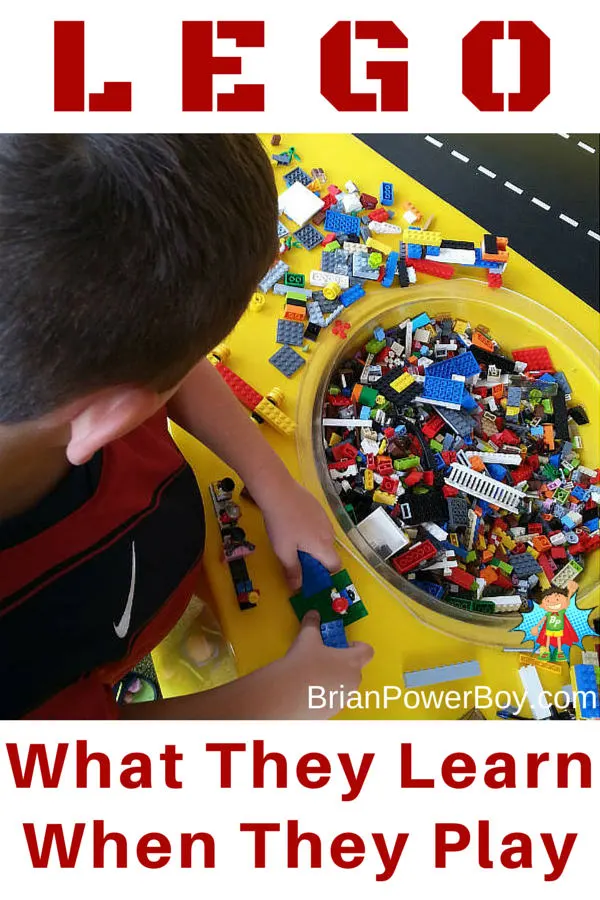 What They Learn When They Playread now
&
Let me know if you have other good ideas for playing math games with LEGO by leaving a comment!