Our first LEGO Learning Math Games article was a hit so we thought we would go search the Internet and see what other LEGO math games we could find.
LEGO and math go together naturally and children learn a lot of math by just playing with LEGO. I don't advocate forcing these activities if your boys don't want to do them, but rather I suggest setting them up and seeing if they enjoy them.
LEGO is fun and combining it with math can be a great way to learn. Find a neat game here, set it up and may the LEGO learning begin!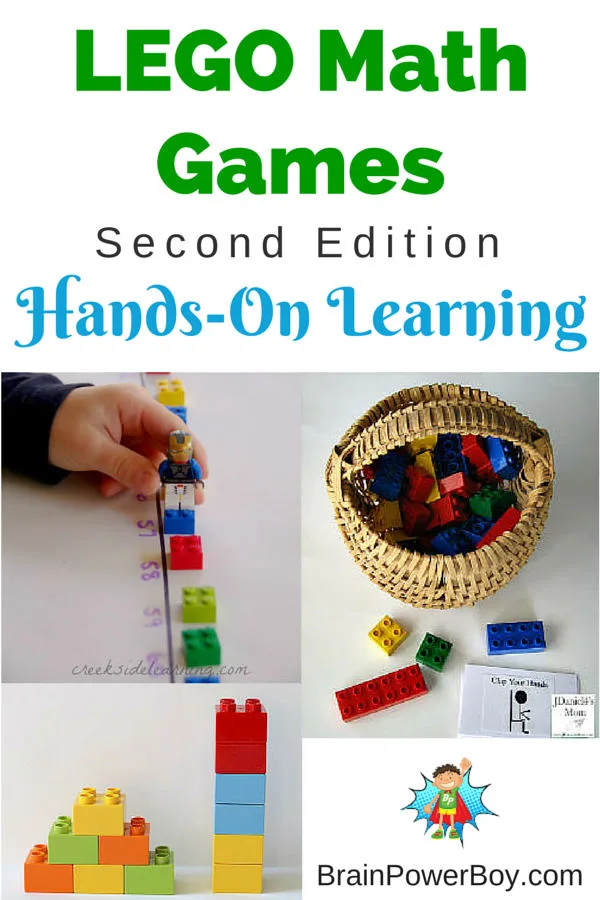 LEGO Learning: Math Games 2
This fun LEGO Math Game features a number line and a Minifig. What I love about this (other than the fact the you use a minifig for the playing piece – so fun!) is that you can use it for learning math at any level.
Make a pattern, build a number, put together the tallest thing you can with these bricks. I like this game because it really gets kids thinking . . . and building!
As you may know I am a big fan of hands-on learning and I like these ideas from Elemenopkids very much. The first is a LEGO hopscotch game with "brick" spaces. The second is a pattern sequencing LEGO math idea using bricks and elements.
Learning fractions can be tough for kids and I love the idea of making the fractions very visual with LEGO bricks. Several different game variations are available.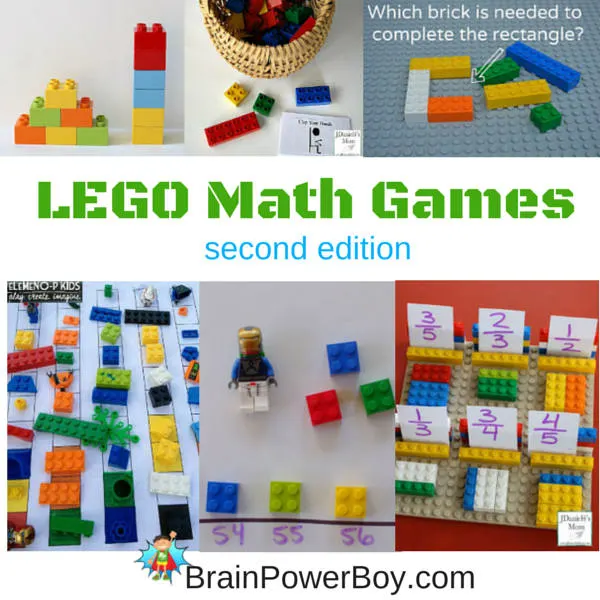 Here is our favorite LEGO bricks set
at the moment. I am super excited that they came out with these.
Ordering, measuring and problem-solving all come into play with this easy to set up group of fun math games.
Many boys benefit from bodily-kinethetic learning and getting them moving helps them to remember what they are trying to learn. This idea fits just right with a LEGO Count & Move Game.
Use LEGO to play around with math!

Be sure to see our first edition of LEGO Learning Math Games (it is one of the most popular articles on our website!)
If your boys like LEGO try our Huge page of LEGO Goodness and the LEGO Designs page.
Know someone else (a homeschooler, a teacher, another parent) who might enjoy this? Please use the sharing buttons below to help spread the word about Learning – LEGO style.