I have found the very best Gifts for Homeschooling Moms. Gifts that she will really love to get and that will show her how much you care and how important she is to you!
Homeschooling moms work so hard! It is great that you want to give her a little something special to make her life easier or to make her smile.
I homeschool and the gifts below are ones that I have personally gotten and/or that other homeschooling moms put at the top of their gift lists. Every single one of them is a great choice.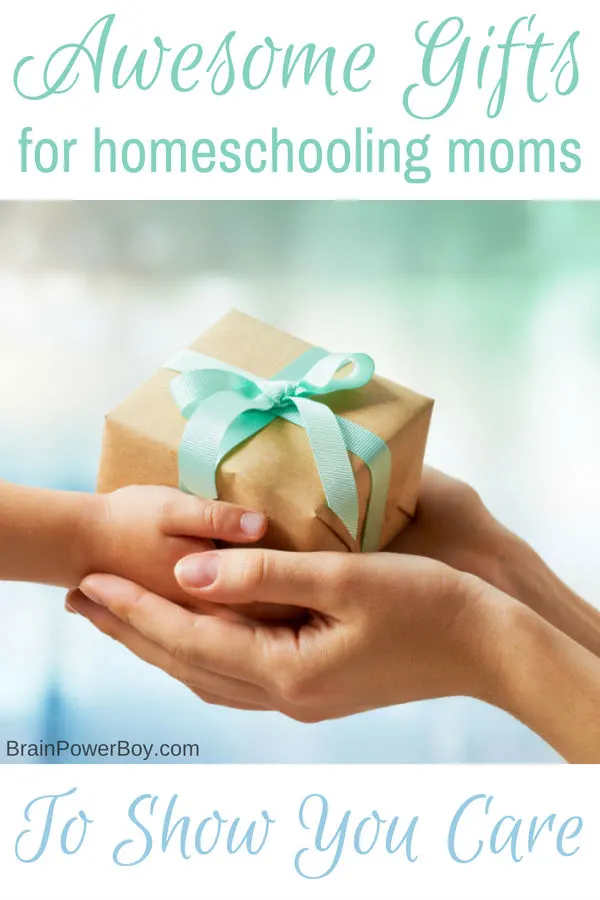 This post may contain affiliate links which means we may receive a small commission, at no cost to you, if you make a purchase through a link. All opinions are our own and we share things we think would be of interest to boys.
Gifts for Homeschooling Moms
Ready to shop for a gift for a special homeschool mom? We have a lot of choices below and know you are going to find something she will love.
The Smart Stick is so neat. It is a blender on a stick. She can use this for smoothies and other drinks, soups, batters, dressings, purees, and more. Blending right in the bowl saves time and clean-up is a cinch. Get this brand as it is highly rated and high powered.
I got this pastry mat for Christmas one year from my parents and wow! I do not know how I rolled out cookies and made dough without this. The mat sticks to the counter so it doesn't slip around and nothing sticks to it. I can roll out a pie crust in no time flat and it comes off super easy. This little gem made clean-up so much easier and saved me time.
Give her old hand mixer a rest. Look, sometimes you have to spring for a decent machine. I have the Artisan Kitchenaid Stand Mixer (which is another thing I would never be without) and since buying that I am convinced that Kitchenaid makes the best mixers ever. This hand mixer comes in many different colors and has the power needed to do the job! BTW it isn't very expensive at all!
&
Best Immersion Hand Blender
Large Pastry Mat w/ Measurements
5-Speed Ultra Power Hand Mixer
&
Those are our top choices for gifts for homeschooling moms.
I hope you found something that will make your homeschooling mom feel that you understand all the effort she puts into homeschooling her kids and that you want to give her something to help her do it with ease or something to make her life even more enjoyable.