Play Timez Attack to Learn Addition, Subtraction, Multiplication and Division.
Timez Attack is a downloadable math game that helps boys learn math in a video game format.
The goal is to Defeat the Ogre and while doing so you learn math at the same time–clever idea.
Try one of these really fun math games and see what you think.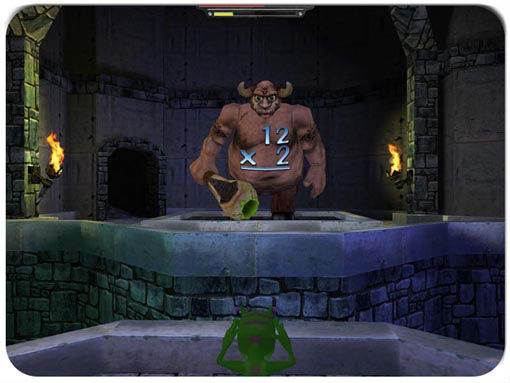 We tried the multiplication game. Addition and subtraction, and division are also available. Overall the concept was interesting enough and the game had appealing graphics so my son decided to give it a try.
What we liked:
The graphics were pretty good.
The concept of the game was fun. Each math problem you solve correctly is a hit on the Ogre. Solve enough problems and you defeat him. You then move on to the next area and repeat with different problems.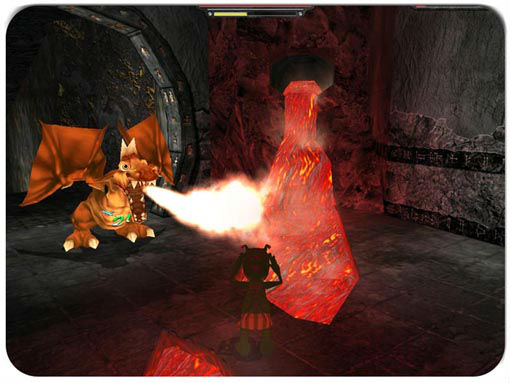 What we didn't like:
The speed with which you do the problems cannot be adjusted. For boys who don't like being timed or feel pressured when under a time constraint this is not a good fit. If you don't answer the question in time you lose. Some boys don't think well under pressure. I would like this game a lot better if they would include the ability to adjust the time you have to answer a question.
The game is pretty static and doesn't change much throughout the play on each level. You do the same thing over and over until you get to the big boss. Once you defeat him you have completed the level. So . . . it can get a bit boring in comparison with a real video game which has more depth.
Images courtesy of Big Brainz.
Overall I like the concept of the game and since we downloaded the free version I am glad we tried it. Based on what I have seen I can't really recommend the paid version but I do feel that for some boys this could be fun to mess around with.
Timez Attack is worth trying to see what your boys think of it.
If you try it, please come back and let us know what your boy liked or didn't like about Timez Attack.
For other math games see our math games page.