There is nothing quite so wonderful as an upcoming wedding. The excitement, the planning, the love!

Bride-to-be (sounds great, doesn't it?!), you can find your modern wedding invitation right here. With over 20 to choose from in many different styles, there is sure to be a special invite you will be thrilled to send out to family and friends so they can share your special day.
All of these wedding invitations can be easily edited and modified to suit your needs. The quality of both the printing and the paper is wonderful! Have a scroll through the options and simply click through on the one you want to see. And, congratulations!!
This post may contain affiliate links which means I may receive a small amount, at no cost to you, if you make a purchase through a link. All opinions are my own and I share things I think would be of interest to you and your family.
Dusty Blue Floral Line Art Illustration Wedding Invitation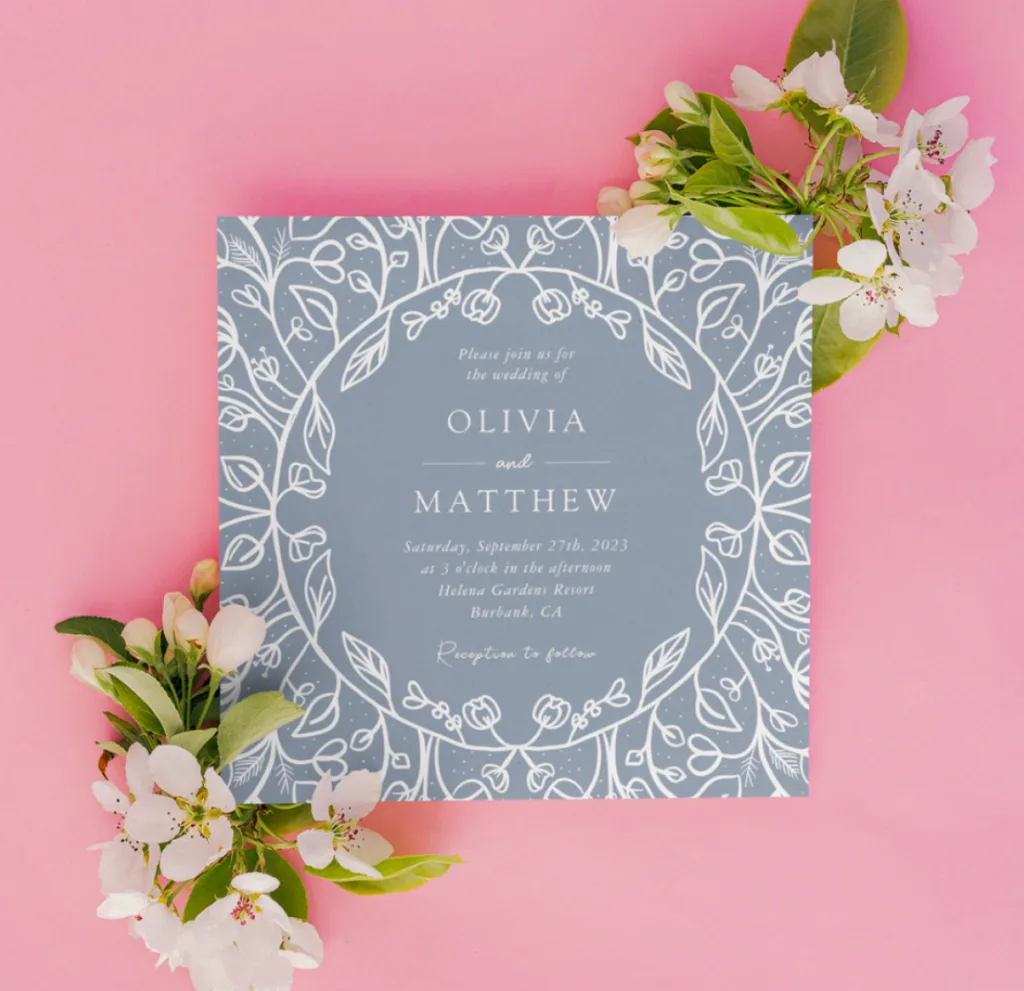 Fans of dusty blue weddings will love this one! Pretty white line drawing on dusty blue is just lovely. The square card stands out in the mail!
Still can't decide? Try our Best Selling Wedding Collection for additional ideas!