Remember when you were a kid and went to a store that had personalized items and turned the racks searching for your name? Mine wasn't often listed there actually, but when it was I was always excited.

Kids love seeing their names on items – that is a fact. I was thinking about that when I decided to write this list. Then while I was browsing Etsy and seeing what jumped out at me, I realized that they make these really cool night lights and signs that can be personalized. I knew I had to share. Imagine how excited your kids will be to see their name in lights!
This post may contain affiliate links which means I may receive a small amount, at no cost to you, if you make a purchase through a link. All opinions are my own and I share things I think would be of interest to you and your family.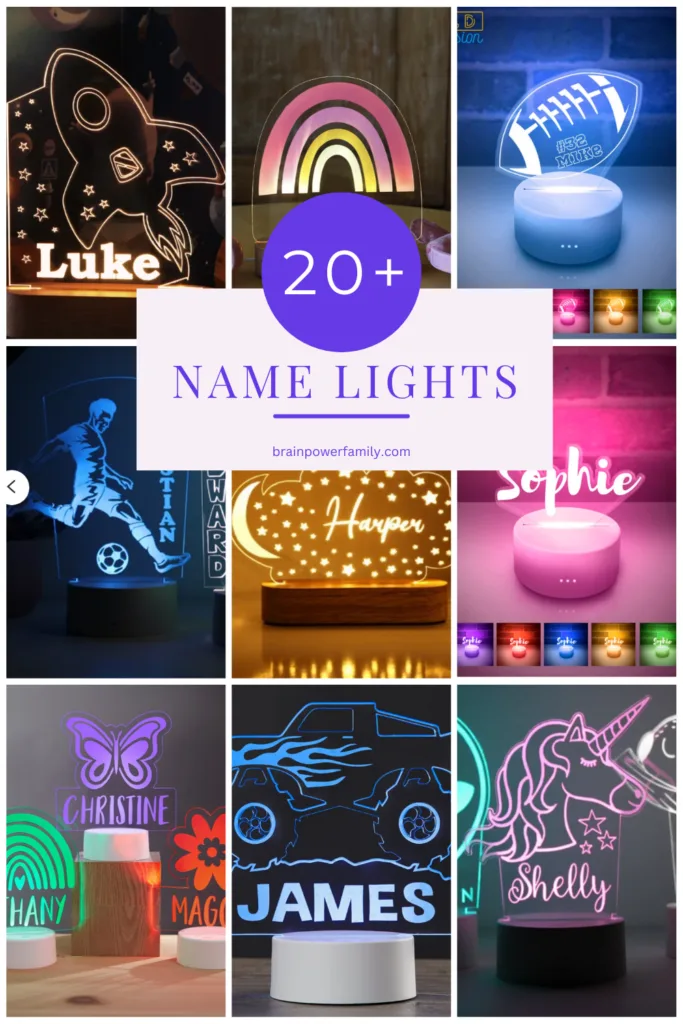 Personalized Name Night Lights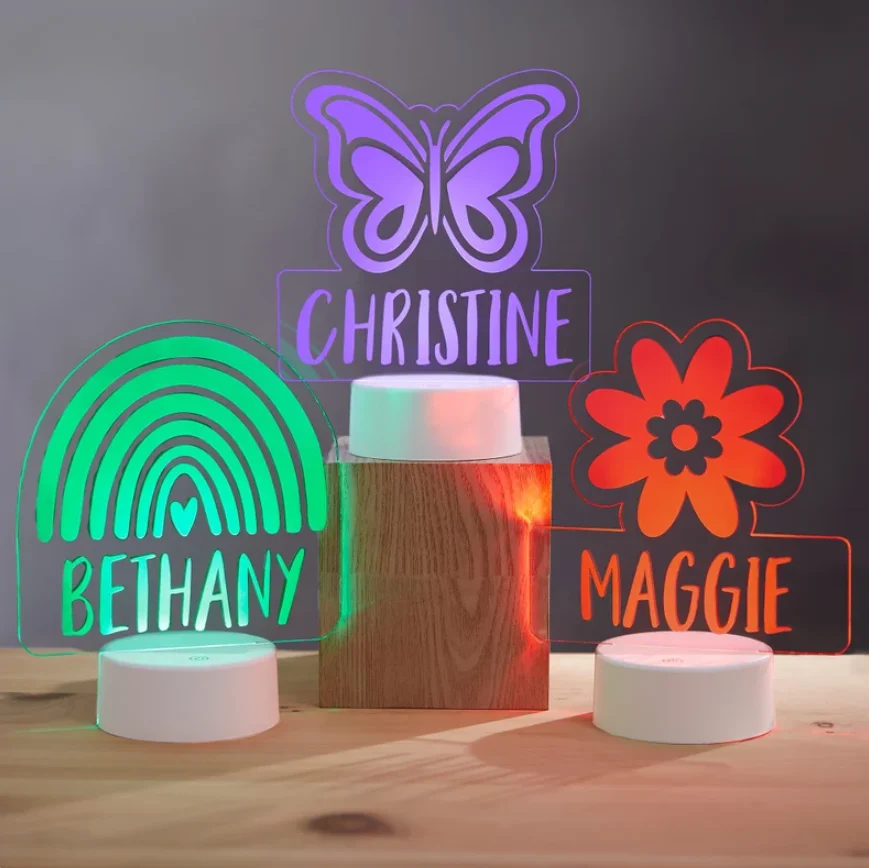 Super cute name lights in four options! Visit the listing to select yours today. Available in rainbow, butterfly, flower or sunshine. Personalize with name up to 12 characters.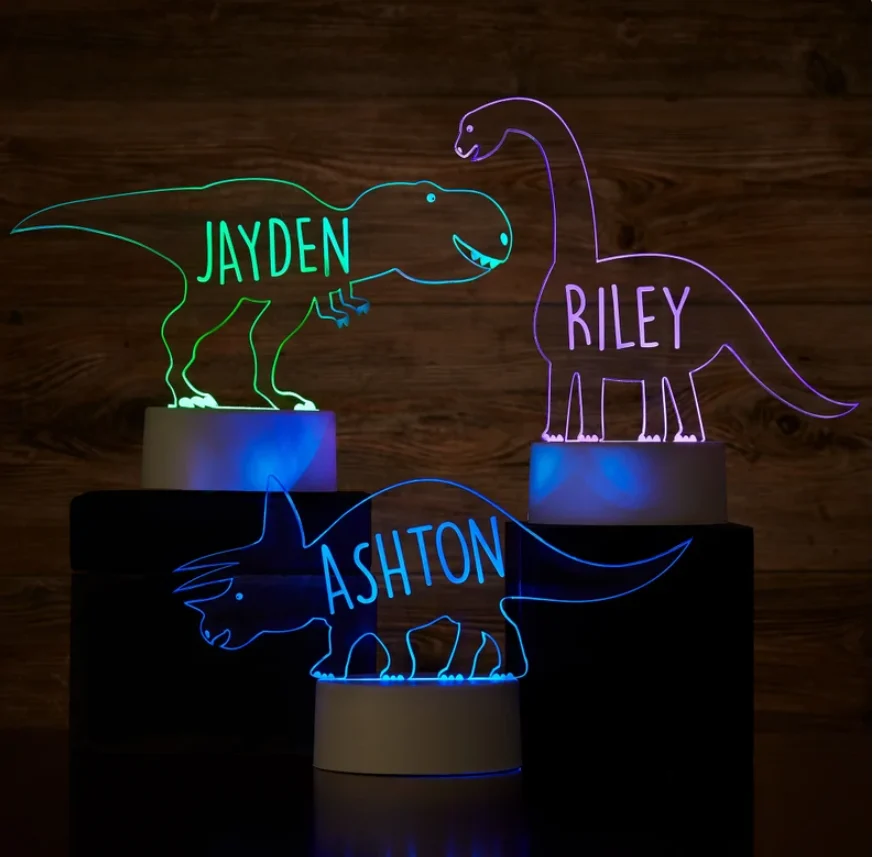 I HAD to add this wonderful one with dinosaurs! How awesome are these? There is a tyrannosaurus rex, a triceratops and a brachiosarus. Your little guys will roar with pleasure when they see their name on a dino!! Personalize with up to 12 characters.
Cutomize a night sky or space night lights with your child's name. Also available in Little Prince, hexagon, unicorn, and butterfly. The moon and stars one would make a sweet gift for a baby shower as well.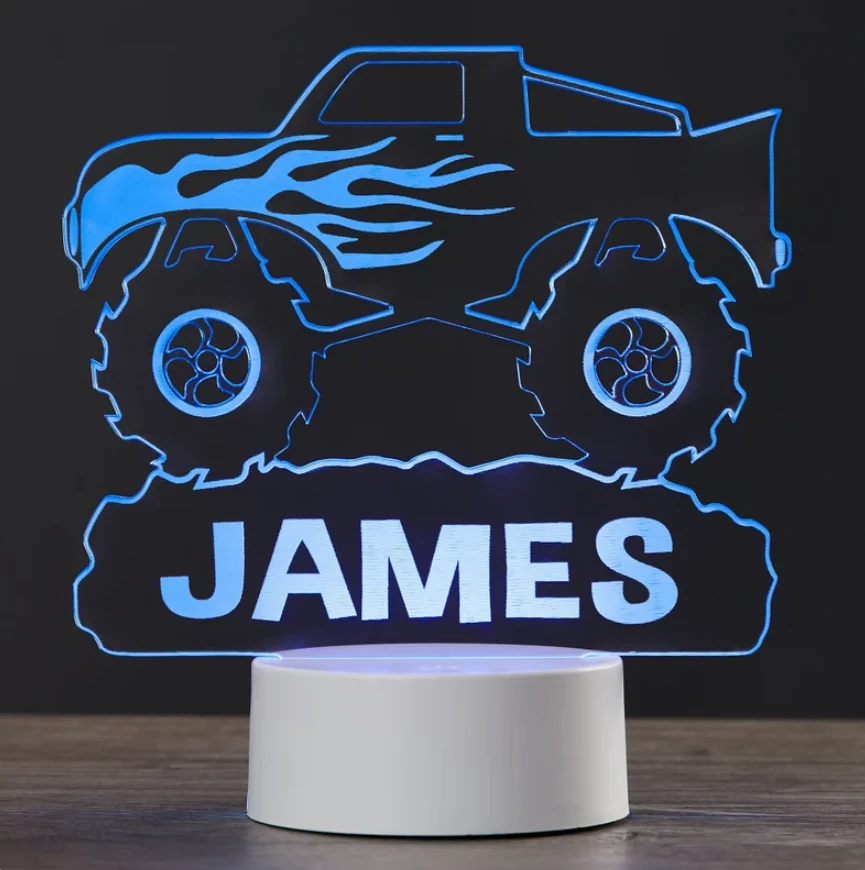 Calling all truck lovers! This monster truck nightlight has a great design style! The font is chunky and goes so well with the amazing truck that has flame "decals" on it. Sure to please a young truck fan.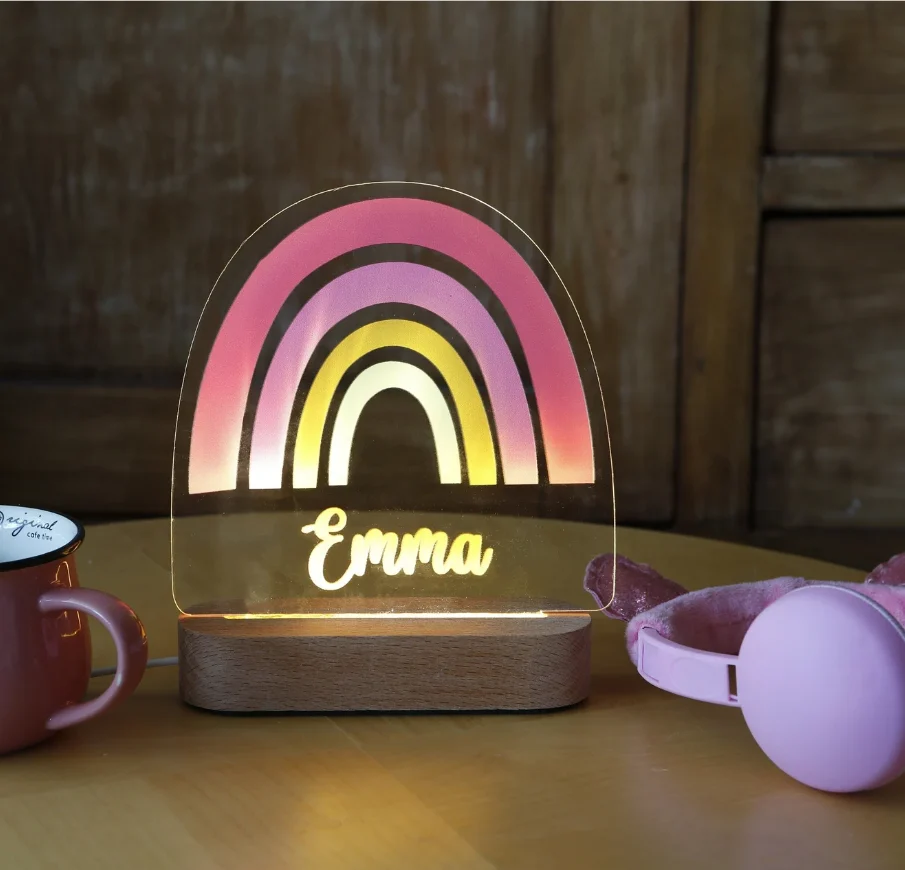 This Sweet boho rainbow light can be customized. It took me a while to find a muted color rainbow one but I did it. This one is just right. It features more than one color as well which is a bonus. It comes in four different rainbow styles. The one pictured is minimalist boho and they also have other colors, squiggles and dots or a rainbow heart.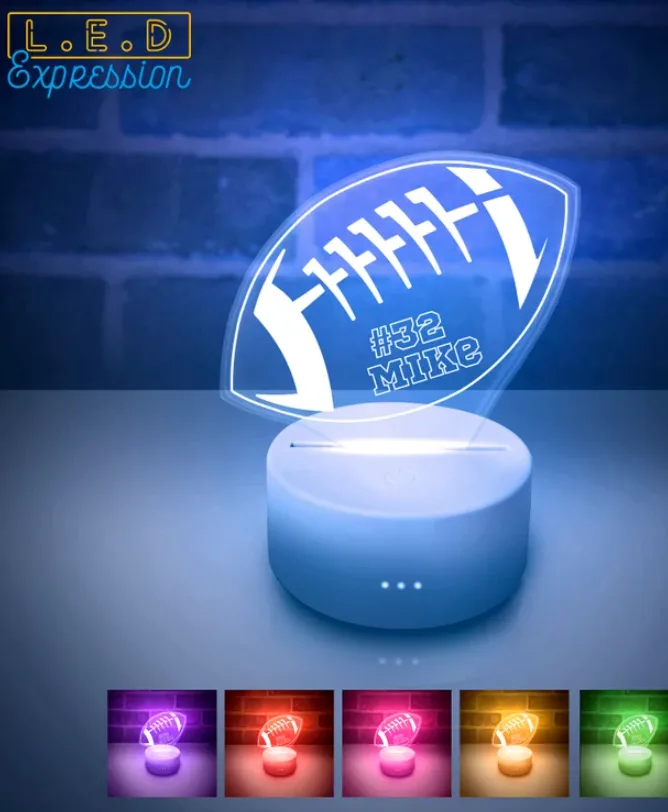 Super for sports fans, this led football light allows you to add both name and number! Great for any age, including teens. Comes in three base colors and two sizes. Includes a remote control that lets you switch the lights to 16 different colors so they can choose their fav. Runs on usb or batteries. Makes a really cool gift! (See also the teen selection with the karate, soccer and helmet picture below for more ideas including shark, robot, vehicles and more sports.)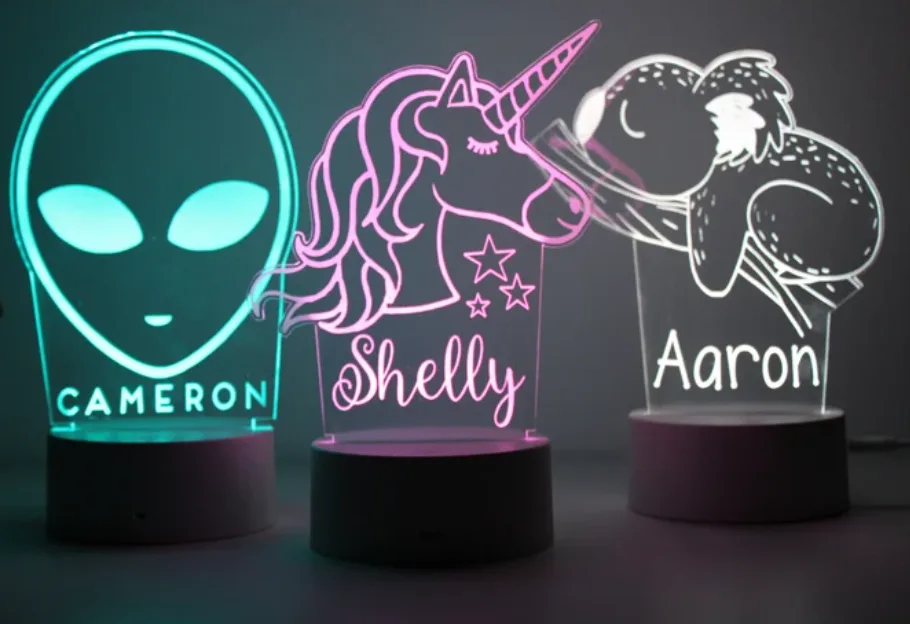 Well, I couldn't choose which one to highlight from this seller so here are three. I'll link to the cute unicorn with stars and you can see the others in their shop if you like. Just look at that little koala on the branch – adorable. And of course, I know there are alien fans out there as well. See . . . it was hard to choose!
Customizable LED & NEON Name Signs for Tweens and Teens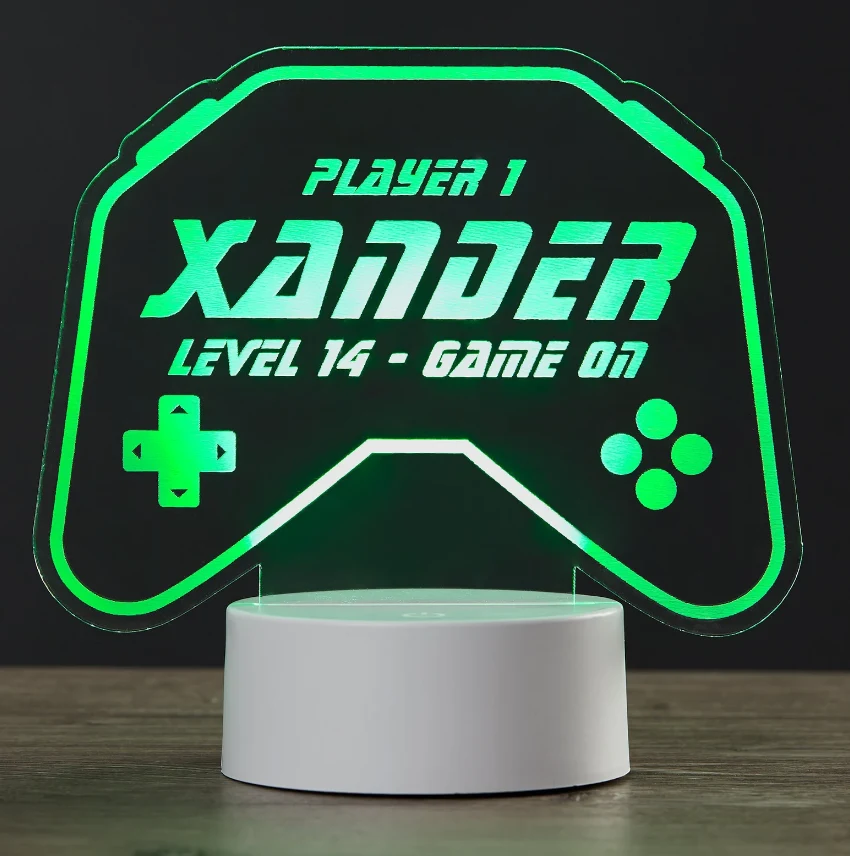 Wow! This one is pretty darn cool game controller led light. It would make a great gift for that gamer on your list. Let's face it, video games are crazy popular and sometimes. other than more video games, we have trouble coming up with a neat gift to get them. This is the perfect option. The design and font are great together and it looks really neat lit up.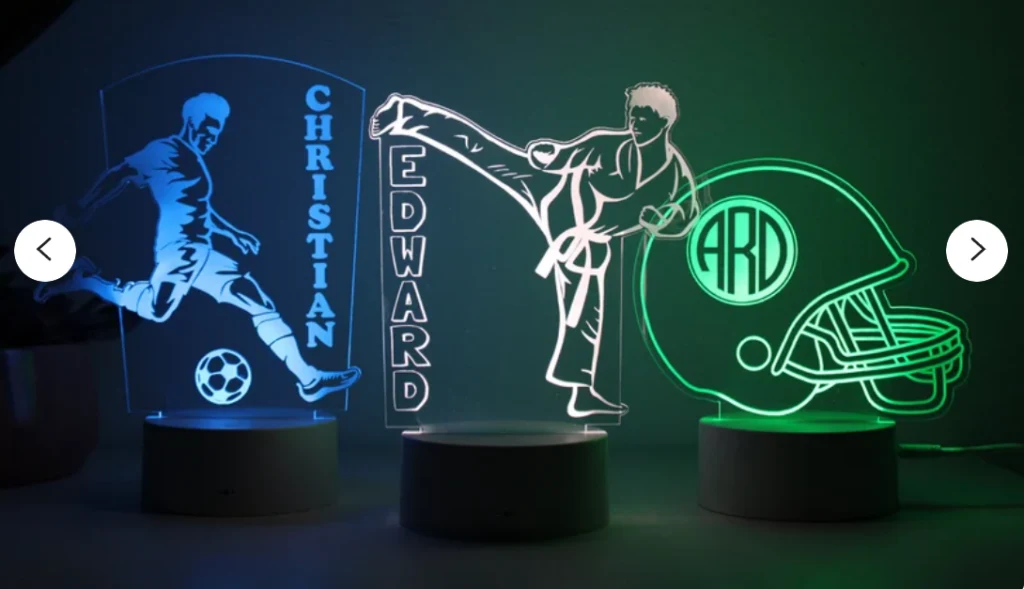 Large selection of designs here! The sports designs above include karate, soccer and a football helmet with monogram initials. There are many more available – I'll list a few here: baseball, hockey, basketball, race car, train, tractor, robot, shark and more. I told you there were a lot! Use the drop down arrow to select the one your child would like best and add their name to customize.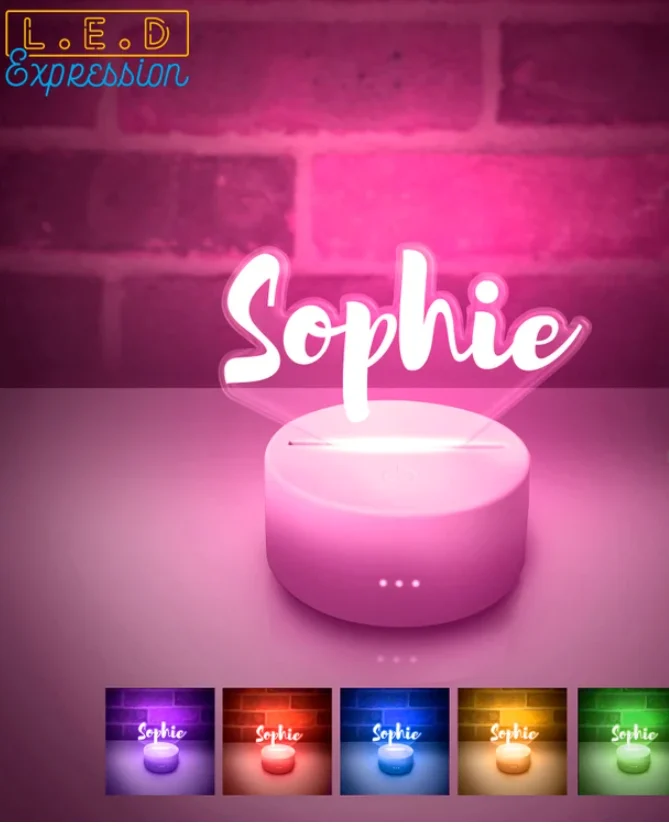 Huge customization options! If your teenager loves stylish cute fonts, this is the one for them! I am really in love with the script typography on this neat name light. It comes in medium or extra large. You can change the font and there is a very large selection of styles. Comes with a remote control that lights it up in 16 different colors so they can switch around or choose the one that matches their decor. Runs on usb or batteries.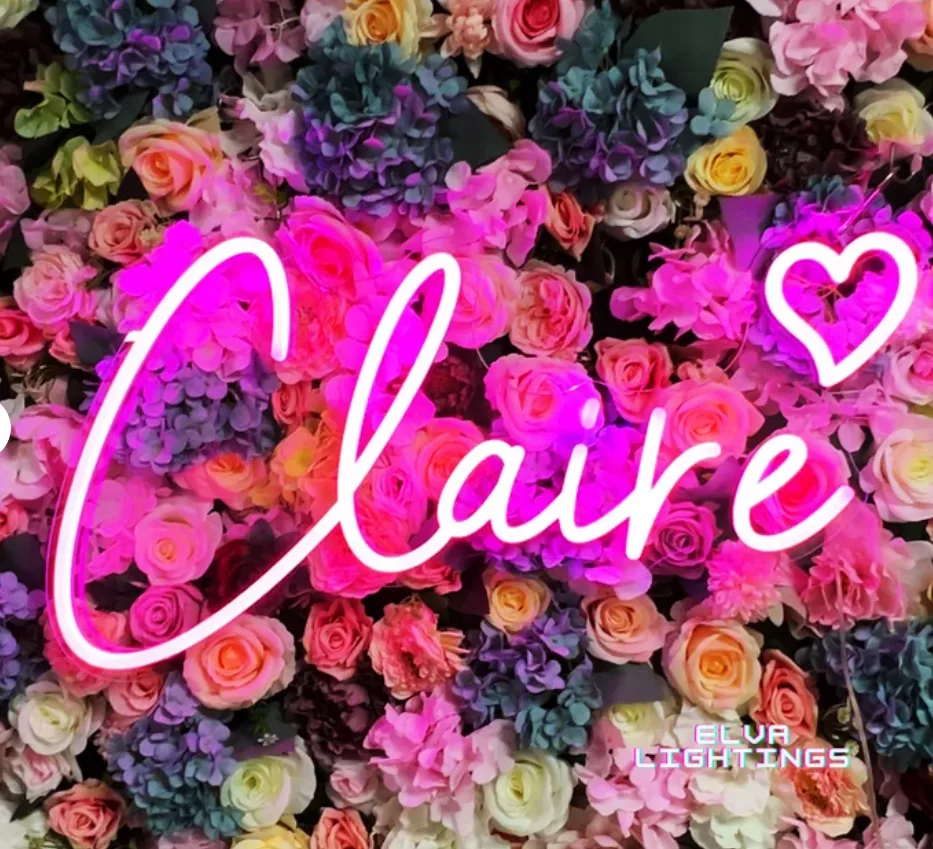 So neat! Their name in lights will really shine with this neon light that hangs on the wall. I just had to include this one as it is sooo pretty. I love the font and the heart at the end of the name. Comes in 12 colors and 10 sizes! This is a bit more expensive than the night lights because it is much larger and is neon. Totally worthy of purchase for the way it looks when hung up on the wall. It is a winner for sure!
That should give you a lot of choices for night lights, led and neon lights that can be personalized with your kid's names! They look so neat and I know for a fact that kids and teens really love them.

If you need more personalized gift ideas please see Personalized Star Wars Gifts Fans Will Love!, Personalized Name Puzzles with Animals, Boy Mom Gifts: Perfect, Thoughtful, Wonderful! and also pop over to Etsy to see their personalized gifts editor's pick guide.