Looking for just the right boy mom gift? You have to see this collection of gifts moms with sons will think are perfect, thoughtful and wonderful. You cannot go wrong here!
These moms are proud of having boys. I know I am! Whether they have one boy or many, they love to say (and show!) they have boys.
I hand-picked some of the very best gift ideas I knew they would love.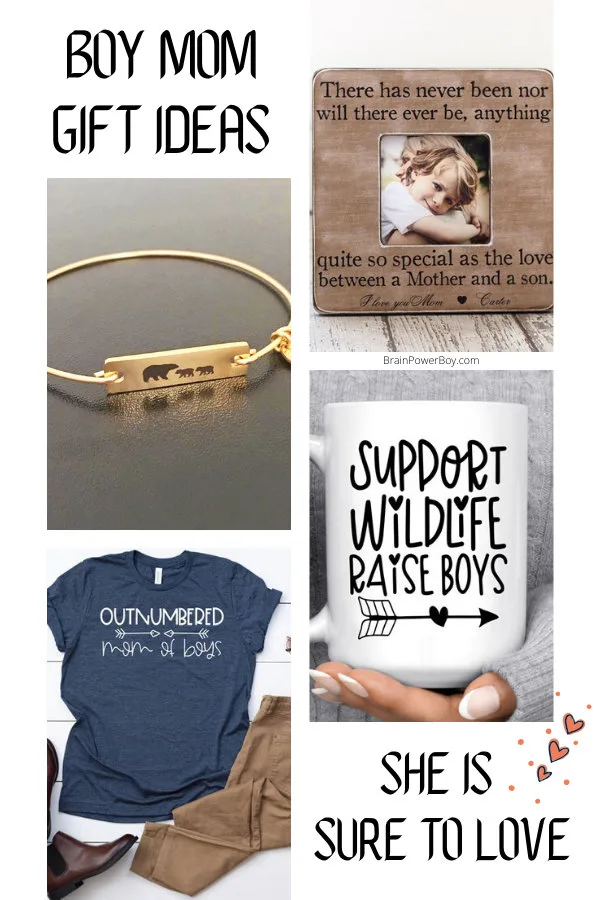 I found special ideas for moms of boys:
1. Necklaces that can be personalized with their boy's names
2. Bracelets to remind them of their little guys
3. Frames that can be customized and hold a special picture of mom & son
4. Mugs to show their boy mom pride
5. Tumblers for wine-o-clock mom of boys
6. Mom of boys t-shirts
7. Sweatshirts for moms who are killin' it at taking care of their sons
8. Tote Bags to help carry all that stuff they need
9. and even a door mat perfect for a house full of boys!
All in all, I have over 17 ideas so I am sure you can find a few that she will be thrilled to receive.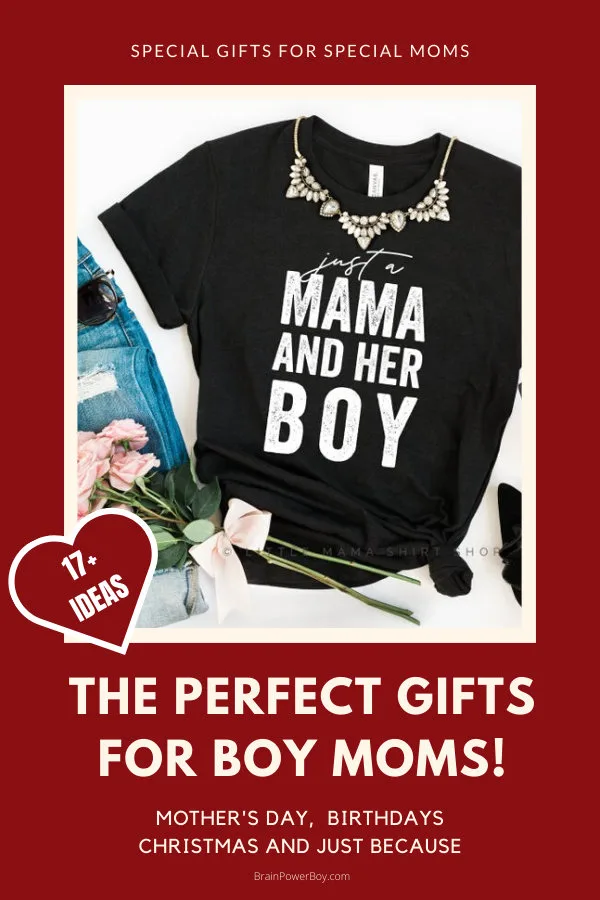 Boy Mom Gifts
From something unique and special, to customizable gifts, to a cool shirt or tote, you can rest assured that I found them all.
As a small business owner myself, I #standwithsmall and support small shops that make amazing gifts.
If you are still looking, feel free to check out the StandWithSmall picks page over on Etsy as well.
I hope you found the perfect gift!
If you have a mom who homeschools, check this homeschool mom gift guide out.

Be sure to tell the special mom you know that there is a whole website for helping their boys learn right here at BrainPowerBoy!