Interview with Bruce Lowell
If you like LEGO, I'm sure you already know who Bruce Lowell is. If you have not heard of him yet, you are in for a treat.
Either way, Bruce is well-known in LEGO circles for his wonderful brick creations.
For more interviews and to see all of our LEGO posts in one spot use that link.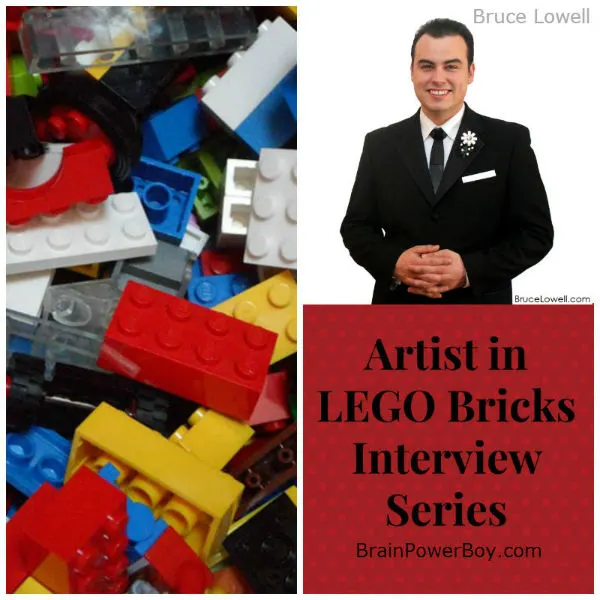 This post may contain affiliate links which means I may receive a small commission, at no cost to you, if you make a purchase through a link. All opinions are my own and I share things I think would be of interest to boys.
What a pleasure it is to get to interview Bruce Lowell.
We are big fans of his clean building style and his classic builds such as View Master and Cozy Coupe. Oh, before you scroll down I wanted to point out that Bruce is sporting a LEGO tie, boutineer and pocket square in the picture above 🙂 Isn't that neat?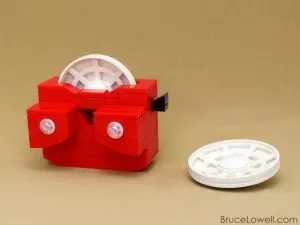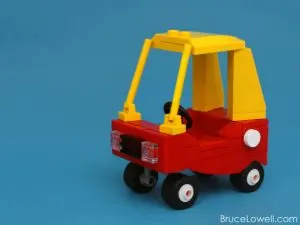 Like many boys, Bruce started building with LEGO when he was a child.
He says he was building before he could walk! Bruce had a few of his builds featured in The LEGO Movie including a donut and a taco. How "Awesome!" is that?
He was featured in the book Beautiful LEGO which has some incredible builds in it.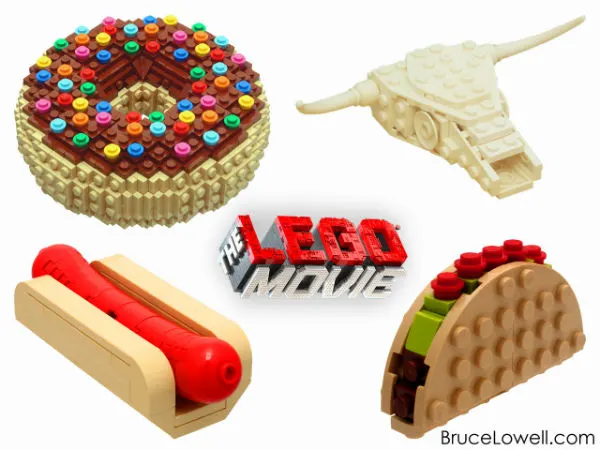 For Bruce, LEGO is mostly a hobby but he does some commissions. I would imagine that he will be doing additional commissions as more and more people find out about his work. We hope he will be building for a long time to come.
Interview with Bruce Lowell
I asked Bruce to give us some information about LEGO and learning and to share any advice he has for boys who can't get enough of LEGO building.
Sheila: What kind of things did you enjoy playing with when you were a child?
Bruce: LEGO! I could create anything from sculptures to dioramas to X-Wings, when I finally found Star Wars at around age eleven. I had a lot of toys that would come and go, but LEGO has been a major part of my life for as long as I can remember, and it's always been fun.
Sheila: In what ways can boys continue to work with LEGO as they grow older?
Bruce: I think part of the genius of LEGO bricks is that they are a means and not an end; they can adapt to a boy's changing interests, whether they be dinosaurs or superheroes or war recreations. This is true for me as well. Once I saw that LEGO could be a serious artistic medium, it became the material through which I express myself creatively. Some artists use marble, some use clay, some use paints. I use little plastic bricks.
Sheila: What have you have learned from playing with LEGO?
Bruce: People need a means through which to express themselves, and LEGO art has provided me an outlet for my creativity. While I do enjoy sketching, painting and sculpting, I think the built-in limitations of working with LEGO provide an added creative challenge that I'm always willing to take on, and I have focused exclusively on LEGO art as a result. I can't even begin to know how much playing with LEGO bricks has helped with my mathematical, analytic and creative skills. Not many other toys can claim to enrich the minds of their users as much as LEGO.
Sheila: Do you have any advice for aspiring LEGO creators?
Bruce: Think outside of the box. Look for cool new ways to use pieces and to fit them together. Find inspiration everywhere, and build outside of your comfort zone. Most importantly, make building fun. After all, it's just a toy!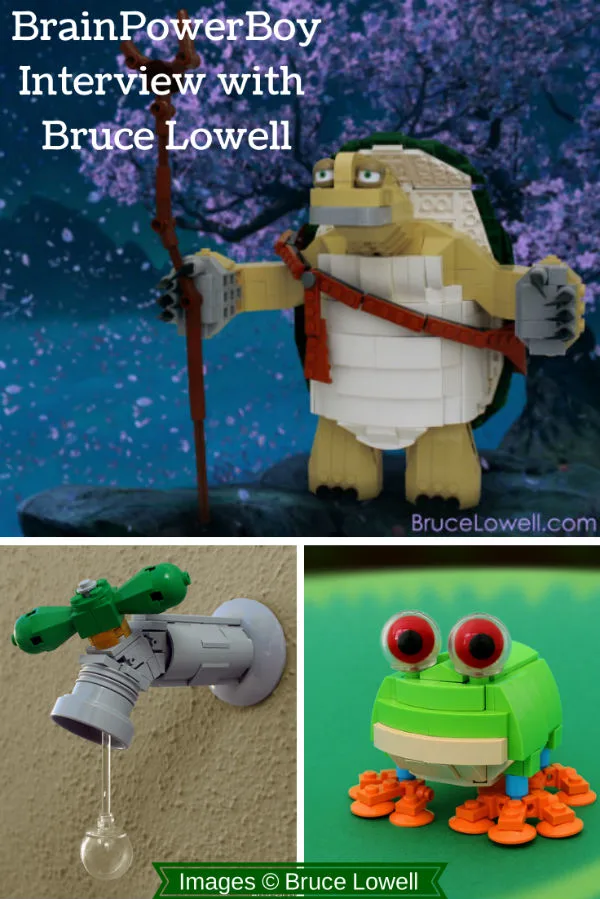 Bruce has some great comments about LEGO and boys' learning in the interview. LEGO is seriously fun but there is also serious learning going on while playing with it. Here is a favorite quote:
I can't even begin to know how much playing with LEGO bricks has helped with my mathematical, analytic and creative skills. ~Bruce Lowell
Special thanks to Bruce for taking the time to answer a few questions, share his images and talk about his love of LEGO with us.
You can find Bruce at BruceLowell.com on Pinterest, and Flickr where you can see more of his work.
If you enjoyed this interview please use the sharing buttons below to pass it on to others!
I hope you will take a moment to check out the other Artists in LEGO Bricks Series Interviews with Nathan Sawaya
They have some interesting things to say about LEGO.
Let me know what other LEGO artists you would like me to interview–does your boy have a favorite?
Leave a comment below.