If You Have a Boy 13+ Years Old You Might Want to Check Out LEGO Ideas.
Peter Reid's Exo Suit to be Made into an Official LEGO Set!
Well, this is exciting news. The Exo Suit that was built for the LEGO Space, Building the Future book had received enough votes on the former LEGO Cuusoo to go into review by LEGO with the possibility of becoming an official LEGO set. It was just announced that the ExoSuite will be made and is to be released in August.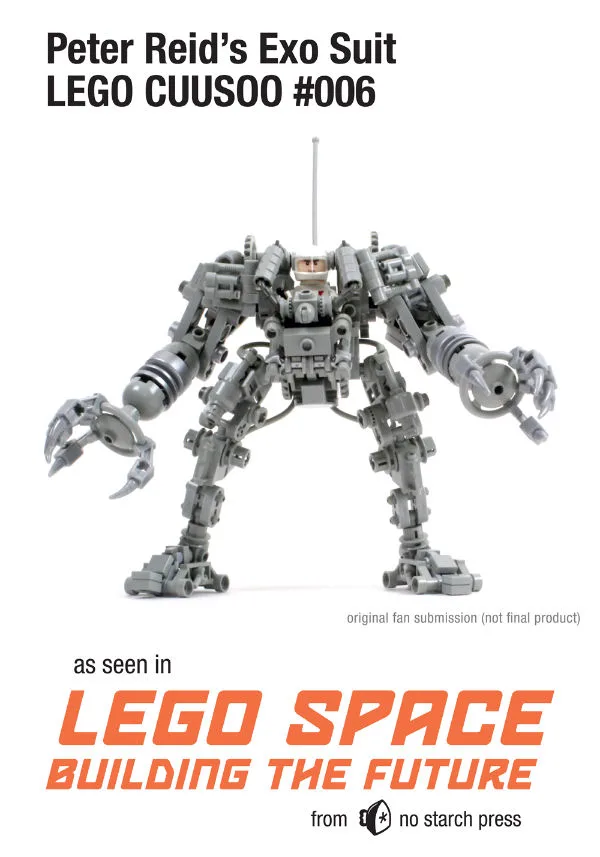 LEGO Cuusoo has since changed to LEGO Ideas and is a really neat way for fans (including kids) to submit their ideas for a LEGO set. With the change to a new name and a new site LEGO has decided to include kids in the process and allow them a chance to have their own creation become an official LEGO set just like the Exo Suit set did.
Boys (and girls) have to be at least 13-years-old to submit an idea for consideration. The set then has to get 10,000 + votes which is not an easy task. After the set has garnered 10,000+ votes it goes into review. The LEGO Group reviews ideas three times a year.
If your build is chosen (huge deal!) LEGO designers will create a set based on your idea. The ones I have seen are actually very close to the original submitted idea. You will get 1% of the sales and five boxes of the official set. Wow, that would be the ultimate for a LEGO fan, wouldn't it? See submission guidelines for details.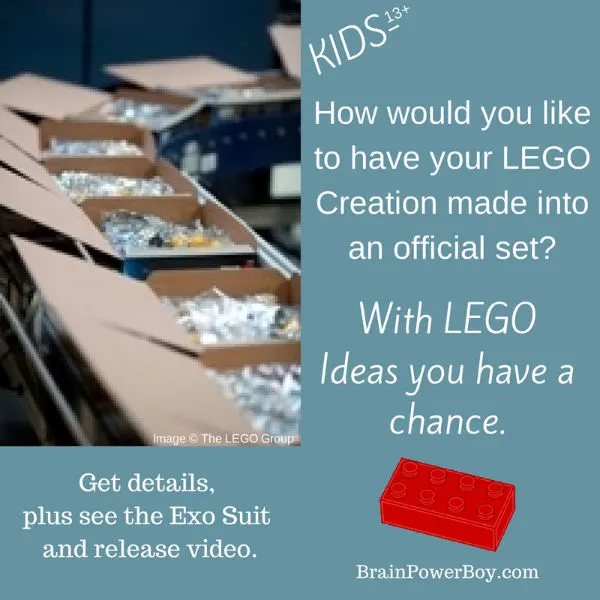 For boys under 10 you could see if they want to try to get their build put into the LEGO Life magazine. Boys can use the form I linked to and submit their picture to LEGO Magazine Entries. It is exciting for boys to see their creation in a magazine!
The Exo Suit set, which is to be release this August, is shown in this video. It is a fun little clip to watch. I think your boys will like it. It is so different than anything else that has been released. Looks like it will include a lot of neat pieces.
Has your boy submitted one of his creations to LEGO Ideas or will he be doing so? I think it is great that LEGO changed the rules to allow young LEGO builders to submit. I hope one of their creations makes it through the whole process.