If you have a football fan on your hands these non-fiction football books are great for adding a bit of reading to the mix. Since a lot of boys like non-fiction books, we decided to start with those.
I actually played a lot of football when I was younger. I grew up with two brothers and a neighborhood full of boys so if I wanted to play, I pretty much had to play what they wanted to play. I wasn't too good at catching, but I sure could kick the ball. While playing football didn't get me reading about football this does work for many boys. Grab a few titles, leave them out and watch what happens.
Our best books for boys list needed some sports titles so here you go. Now go score some great books.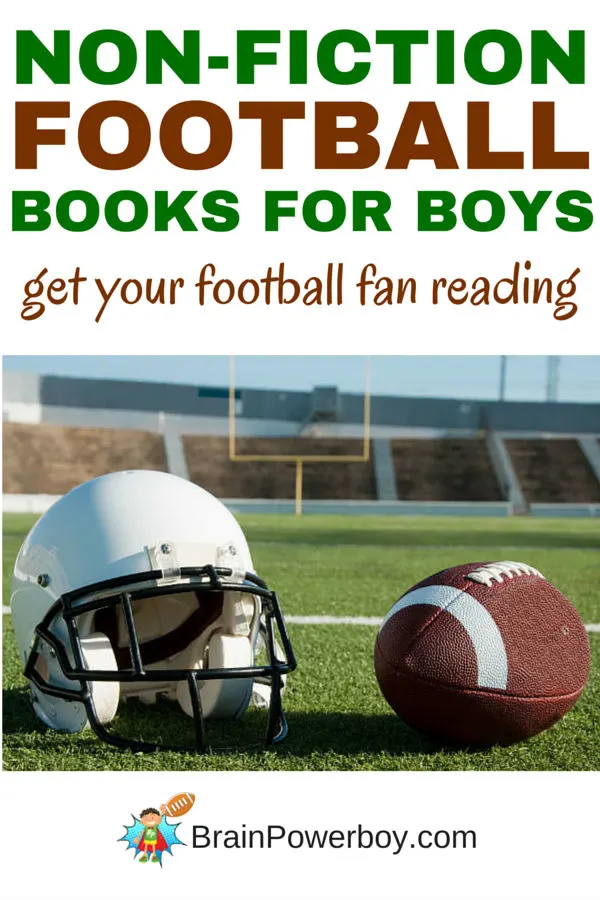 This post may contain affiliate links which means we may receive a small commission, at no cost to you, if you make a purchase through a link. All opinions are our own and we share things we think would be of interest to boys.
Non-Fiction Football Books
This list isn't super long but it has the best books out there on it. There are many other non-fiction football books but they were older, and out of date so they didn't make our list. Try a few of these – I know you won't be disappointed.
Watch for a football fiction book list coming soon.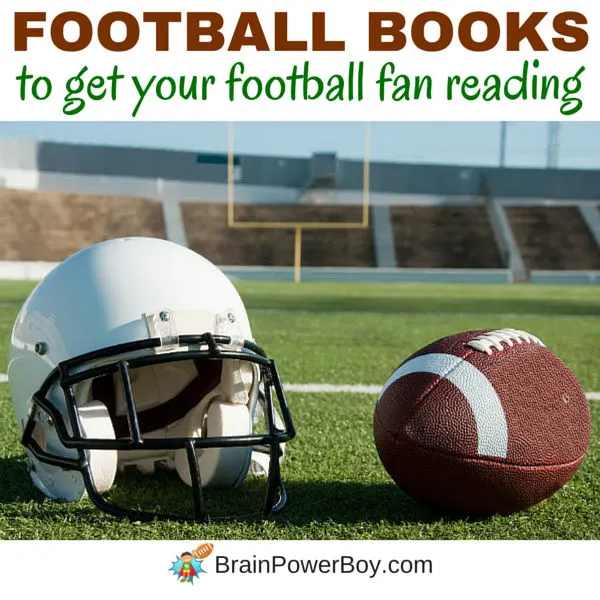 Want to check out all of our book lists? – go here.