As you know I write about boys' learning in addition to the best books for boys, homeschool unit study resources, LEGO, boys' learning styles and much more!
I did a guest post over on 3 Boys and a Dog and wanted to tell you about it. The post is called 5 Ways to Help Your Boy Learn.
I really am passionate about helping you raise boys who love to learn and there are certainly a lot of ways you can help them with their learning lives.
The post covers five areas and includes simple things that you can do to make sure your boy is learning in a way that works best for him.
Boys' Learning Post:
The areas covered are:
First do no harm
Find the way your boy learns best
Give the gift of time
Provide materials and support
Look to the future
I go into the details on each area in the actual post.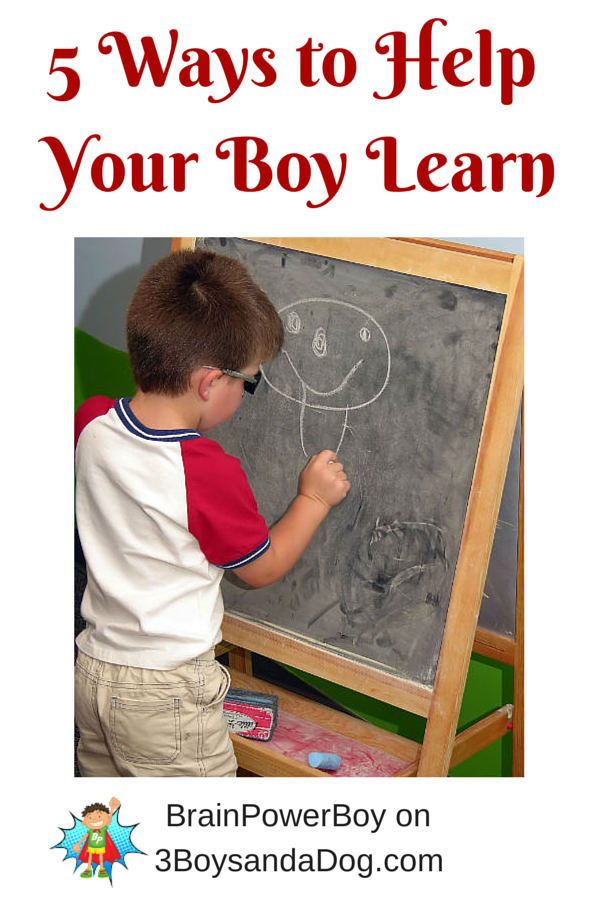 Giving our boys the support they need in learning is something that will help them for their whole lives and I feel it should be given top priority. I have a lot of additional articles here on Brain Power Boy about boys learning that you can explore as well.
Consider popping over the Kelli's site to read that post on boys' learning and be sure to have a look around while you are there. She is a fun blogger to follow.
Go to my main resource page which is called The Ultimate Guide to Boys' Learning. Everything written here on boys' learning is being collected to make it really easy for you to find things.
You might also enjoy:
Homeschool Unit Study Resources
What do you do to help your boy learn? Leave a response in the comments. We would love to hear from you.