Take your boy to a museum for free on Sept. 28, 2013.
The Smithsonian Museums and their affiliates offer this great deal once a year at the end of September. There is a wide variety of museums to choose from. Everything from aerospace, art, history, "rock & soul" and children's museums are available. 177 affiliates in 41 states are participating this year.
Last year I took my son to the Wisconsin Maritime Museum in Manitowoc, WI. We had a great time. The submarine tour was included in the free admission deal. One ticket to the Maritime usually runs $12.00 for an adult and $10.00 for a child. It was a wonderful free outing. We even learned a few things. 🙂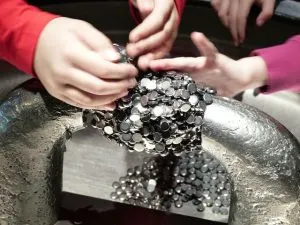 Go to the Smithsonian Museum Day Live! website today to choose your tickets. Quantities are limited. See fine print details at bottom of ticket request page–does not include special events, special exhibits or parking etc.
BrainPowerBoy Tip: Beat the crowds and go early as each venue has the right to limit entries if it gets too crowded. They allow more people in as space allows.