These Star Wars Gifts Under 10 Dollars are perfect for when you need to buy a gift for someone who loves Star Wars, but don't want to break the bank!
We dug around and found a bunch of out of this world choices that are all under 10 bucks! Cool, right?!
And, these are nice gifts, not junk. As a bonus, some a so cheap that you can actually get several gifts and still stay under $10.00. What? It is totally true. As someone who is frugal, I was especially happy about that!
Whether you are buying for your boy or another person who is a big Star Wars fan, you are sure to find a great idea here.
On to the inexpensive Star Wars gifts! You will be surprised at all the good stuff I found!!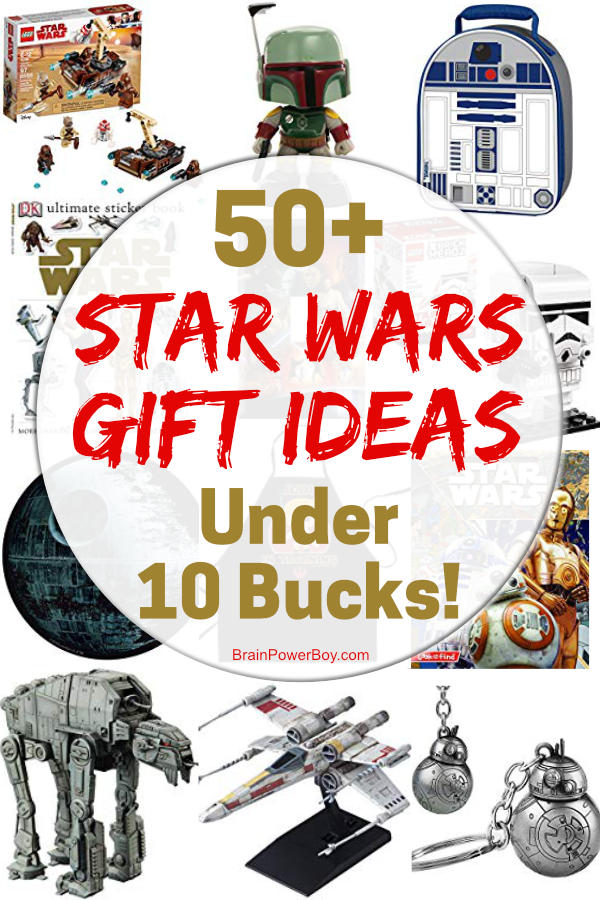 This post may contain affiliate links which means I may receive a small amount, at no cost to you, if you make a purchase through a link. All opinions are my own and I share things I think would be of interest to boys.