The Scoop on Poop!, Lifting the Lid on the Science of Poo and Pee by Mary and Richard Platt, Illustrated by John Kelly, Kingfisher 2012
Poop . . . who knew there was so much to learn 🙂 Boys are really going to like this book.
The Scoop on Poop
is a treasure trove of information on poop and pee. From night soil collectors to biogas there is poop and pee galore. This is science learning at its best.
This post may contain affiliate links which means I may receive a small commission, at no cost to you, if you make a purchase through a link. All opinions are my own and I never share things unless I think they are great for boys. Thanks for your support!
The book is written in cartoon style and also has real life images. A combo that I, personally, like very much. The writing is informative but also fun. Let me say that the authors have a good sense of humor and present non-fiction material in a very boyish and enjoyable manner.
Topics on the uses of poop and pee include gardening, hunting, diagnosis, medical treatment, explosives and um. . . poop and pee on the menu! Some of it is enough to make a mom sick to her stomach but boys will likely love it and enjoy sharing all of these very interesting (really!) facts. Let's just hope they don't do so while we are eating.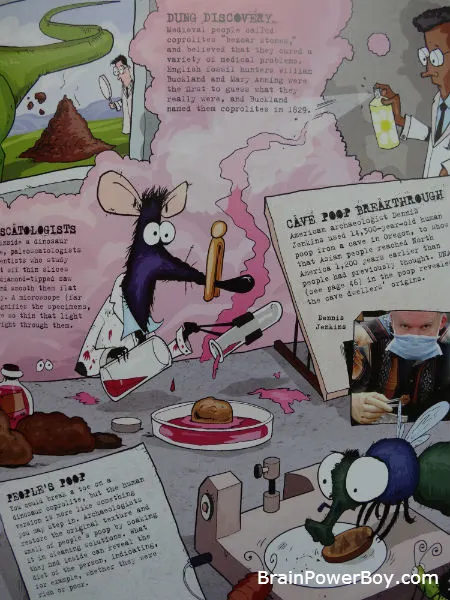 The only complaint that I have about the book is that the typeface is sort of hard to read. But that is rather minor and I only bring it up in case you have a struggling reader. It sort of looks like it was typed on an old typewriter. Cool but hard to make out.
Boys will enjoy the glossary which is titled "Dirty Words." Have fun digging into poop–well, you know what I mean (LOL.) The Scoop on Poop is a great book–Recommended!