This is the perfect time to get in the right frame of mind about the coming months. Here are 10 very easy things you can do to support your boy's learning this summer or anytime.
Everyone is worried about boys learning. I get it. I do. We want our boys to be successful in life and we want to be there to help them.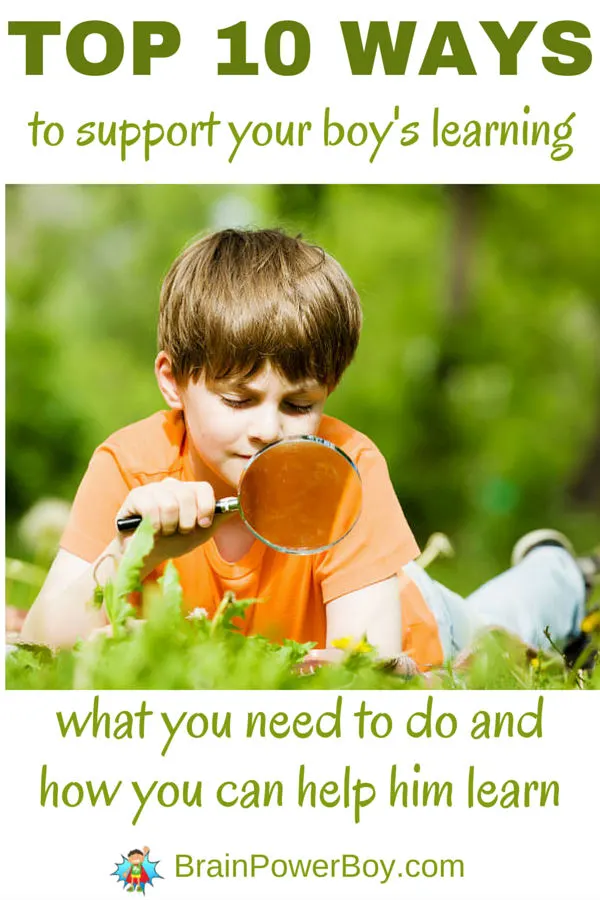 10 Ways to Support Your Boy's Learning
Sometimes there is so much pressure to achieve that boys really need a break. Summer is the perfect time to make that happen.
Whether your boy goes to a public school, private school, or you homeschool him, take some time this summer to support your boy in his learning.
1. Let him play as much as he wants to this summer. Play is important and it is a great way to learn!
2. Let him wander around and explore new places.
3. Let him be bored–this is not something that needs to be fixed. Boredom often leads to wonderful learning opportunities and new experiences.
4. Let him have plenty of free time. Don't plan a ton of activities for him. Let him have a say in how his time is spent
5. Let him learn more about himself and find something new to do that matches his learning style.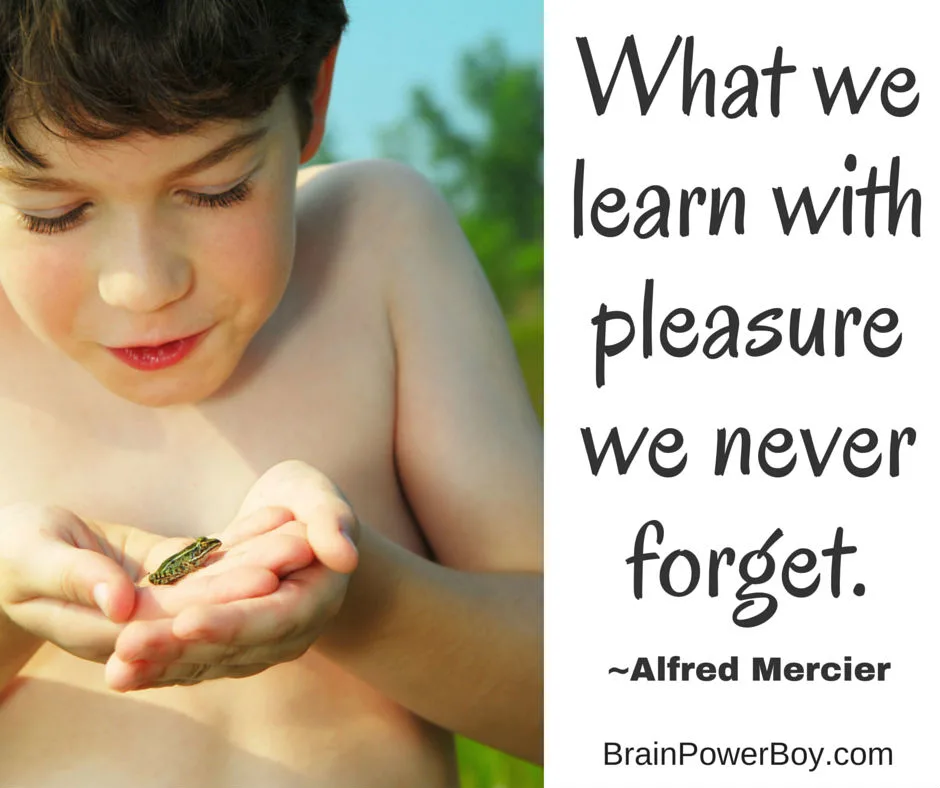 6. Let him have time alone to think.
7. Let him be himself without pressure from classmates or friends.
8. Let him take the time to find out what he likes. Sometimes the only way to let him find this is to be patient. Don't push. Wait and see what he will choose.
9. Let him read what he wants to read and give him plenty of time to do so. Use our best books for boys lists to bring a lot of great books into the house and leave them sitting around. Take him to the library, book sales and the book store.
10. Let him enjoy himself on his own terms. Don't force. Give him space.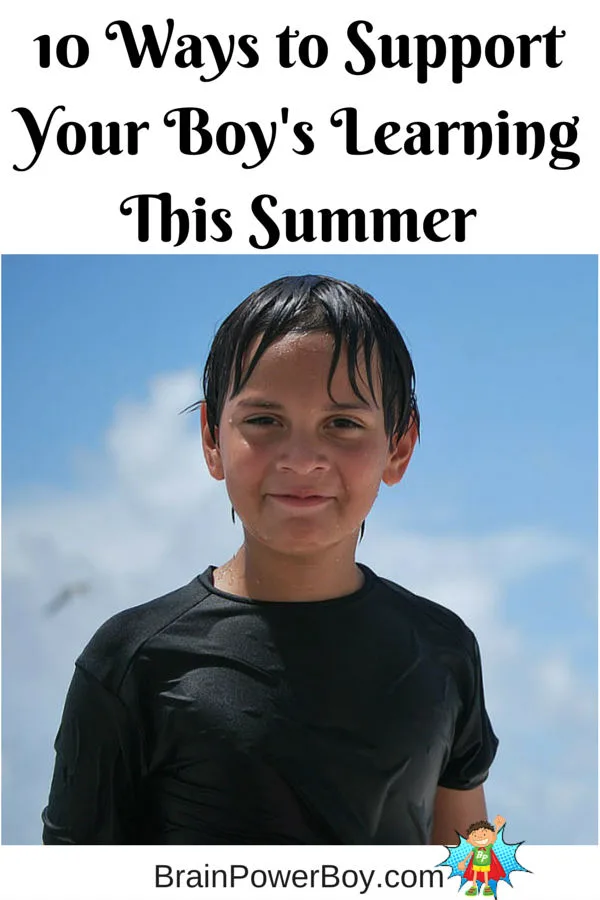 Tips for Making This Happen
Stepping back and letting a boy play and learn in a way that he finds fun and interesting is all you need to do! Pretty simple, right? And yet, it can be a bit hard to not step in and fix everything or plan a bunch of things for them.
Provide assistance when needed. Repeat – when needed. Boys, especially, don't like a lot of interference. They will ask for help when they need it.
Make sure he knows you are willing and able to help. Be very clear that you are there for him.
If he has a passion, or finds something new to do, help him learn more about it by facilitating his learning. Facilitating is the key word here.
Help him get the resources or materials he needs.
Help him meet people that can move him forward with his ideas.
Stand back and let him learn. You don't have to be all that involved. Standing back and letting him explore new things and new ways of learning is your best bet.
Surprisingly doing all of those simple things will lead to a summer full of learning. Seriously, it will.
These ways of helping a boy learn are great for all year. However, I know that families tend to feel more free to follow this type of advice in the lazy days of summer.
If he is looking for some things to do, share our fun and free summer activities or our activities for boys pages with him.
They grow up so fast. There is something quite right about being in the moment, making lasting memories, and giving him time to enjoy this summer in the way that works best for him.
Relax . . . it's summer! Have a lovely time with your boy.
If you are feeling brave go see this printable summer "rules" list too. It meshes nicely with this list of ways to support your boy's learning this summer.