LEGO Coloring Pages – Yay!  We found more than 180 free printable LEGO coloring pages and LEGO fans are going to love the selection.
We are always looking for interesting things to add to our activities for boys series on the site. Coloring is so relaxing and it is quite the craze lately.
This took a long time to put together. Pin it, or bookmark it, so when you need some coloring pages you can just come back here and print the ones you want.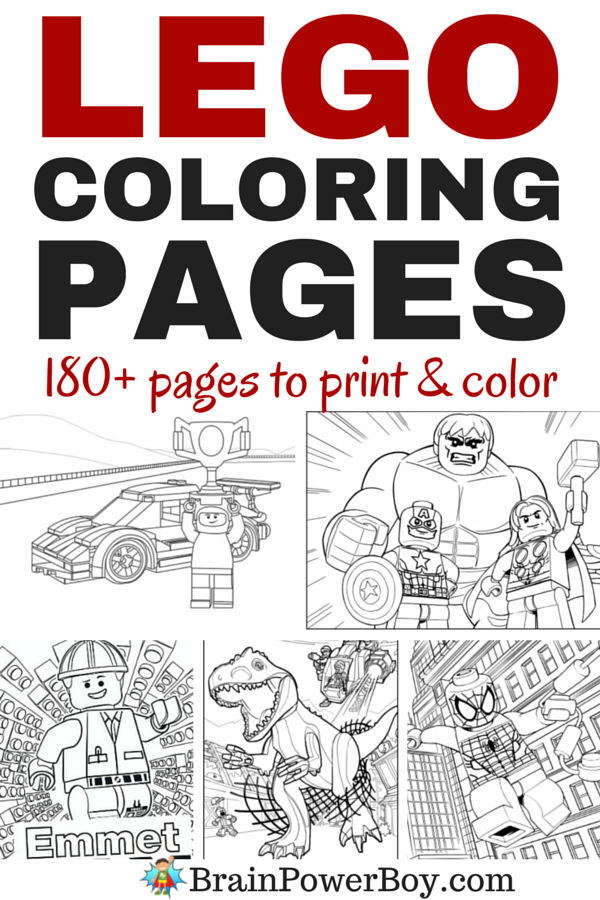 This post may contain affiliate links which means we may receive a small commission, at no cost to you, if you make a purchase through a link. All opinions are our own and we share things we think would be of interest to boys.
LEGO Coloring Pages
All of these pages are found on various official LEGO sites so you will not run into issues when downloading. I will be updating this page as they come out with new coloring sheets.
Duplo Coloring Pages
These LEGO Duplo coloring pages are perfect for the younger set. With 41 different sheets to print this should keep your little LEGO fan having fun for quite some time. These are nice because the images are bigger and easier to color. Includes castle, farm animals, cars and figures.
LEGO Juniors Coloring Pages
Another great choice for younger kids is the selection of LEGO Juniors coloring sheets. There are 41 different selections including police, fire, race car, construction, Spider Man, farm, Batman and pirates.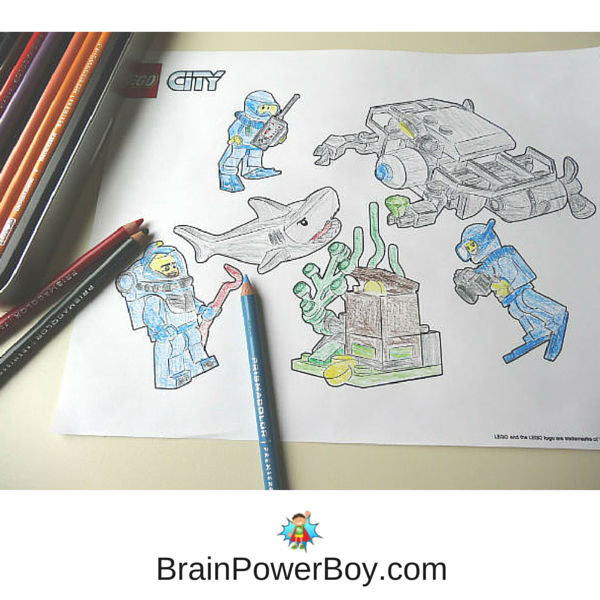 LEGO City Coloring Pages
LEGO City is such a fun collection of sets because you can do so much with them. We found LEGO City coloring pages in construction, police, vehicles, deep sea and more.
LEGO Superheroes Coloring Pages: Marvel and DC
LEGO Marvel Superhero Coloring Pages featuring Spiderman, Age of Ultron, Avengers, X-Men, and Civil War.
If you like your superheroes of the DC variety (we do!) LEGO Justice League and LEGO Batman pages. I'm hoping they add more pictures soon.
Jurassic Park Coloring Pages
There are only 3 LEGO Jurassic Park printables but they are really neat so be sure to check them out.
NEXO Knights and Ninjago Coloring Pages
The NEXO Knights has a nice set of coloring pages too! Get them here.
There are a lot of Ninjago pages both for younger kids and more intricate pages for older kids. Ninjago pages.
The Batman Movie Coloring Pages NEW!
UPDATE: More LEGO coloring pages have been added to our list!  Hurray!
The new LEGO, The Batman Movie came out with some coloring pages as well. Here is a nice collection of coloring pages with heroes and villains..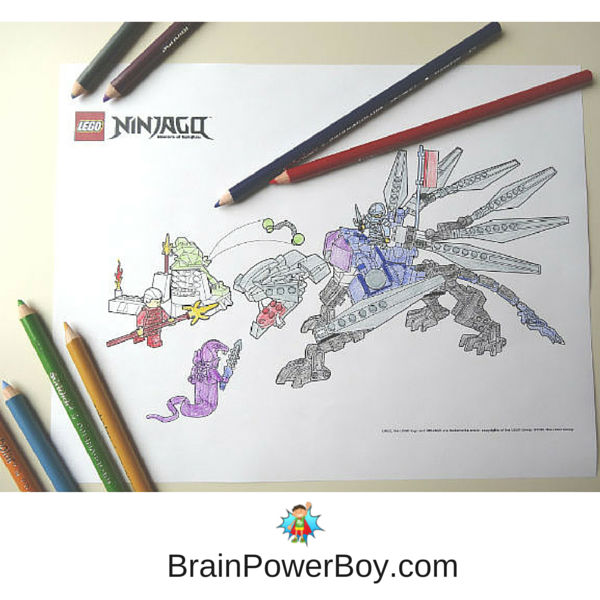 Coloring can be a very good way to relax.  I even saw an article on how coloring may be as good as meditation for relaxation.
For coloring, the Prismacolor line of pencils are our favorite pencils by far! They are high quality pencils that last a long time.
I am so happy with these pencils and how they glide smoothly over the paper making it easy to color. The results are great. My son has the Prismacolor soft pencils and I have the Prismacolor Scholar set.  Both are excellent.
If your LEGO fan has already colored all of the printables, snag some MORE coloring options with these cool LEGO coloring books. They are inexpensive and make a fun surprise.
NINJAGO Movie Coloring Book
LEGO Star Wars Doodle Book
LEGO BATMAN Coloring Book
Lego Marvel & DC Super Heroes
LEGO STAR WARS Coloring Book
LEGO CITY Coloring Book
If you would like to join your kids while they are coloring, and I highly recommend you do so.
For additional kids coloring pages see:
175+ Free Printable Superhero Coloring Pages and these wonderful adult coloring pages from my friend Clare.
Have a kid who loves LEGO? Check out our big LEGO page!