Music! We love music and for Poppins Book Nook this month we are taking a look at composers.
This collection is part of our best books for boys series. We pulled together resources to help children appreciate music through some wonderful musical stories.
My husband is a musician who plays many instruments, and he is a singer-songwriter as well, so music is a part of our lives. We really enjoy listening to different types of music and each of us has our favorites.
Even if you don't have a musician in the family, introducing different music styles, and the composers who wrote them, to kids is not as hard as one may think. Try a few of these selections and open up their world to a variety of new music that they may really enjoy.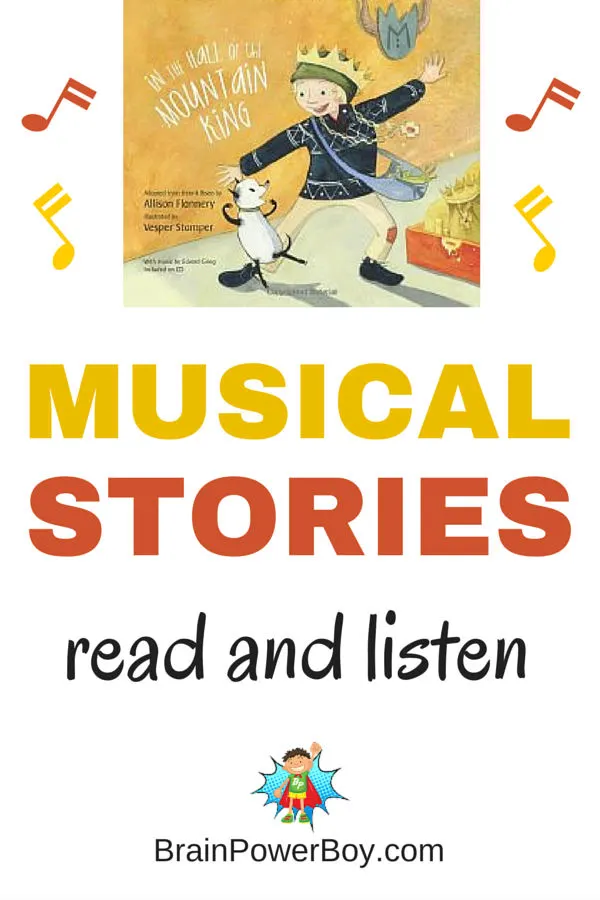 This post may contain affiliate links which means we may receive a small commission, at no cost to you, if you make a purchase through a link. All opinions are our own and we share things we think would be of interest to boys.
Musical Stories:
If you have a boy with a musical learning style he will love these books. If you have a child who doesn't really care for music at all ask him to humor you and put a few different selections into the CD player. You never know, one of these just might strike his fancy.
We are a huge book loving family but when it comes to music just reading about it doesn't quite work for us. So we picked books that came with CDs. These are awesome! Read, listen, learn.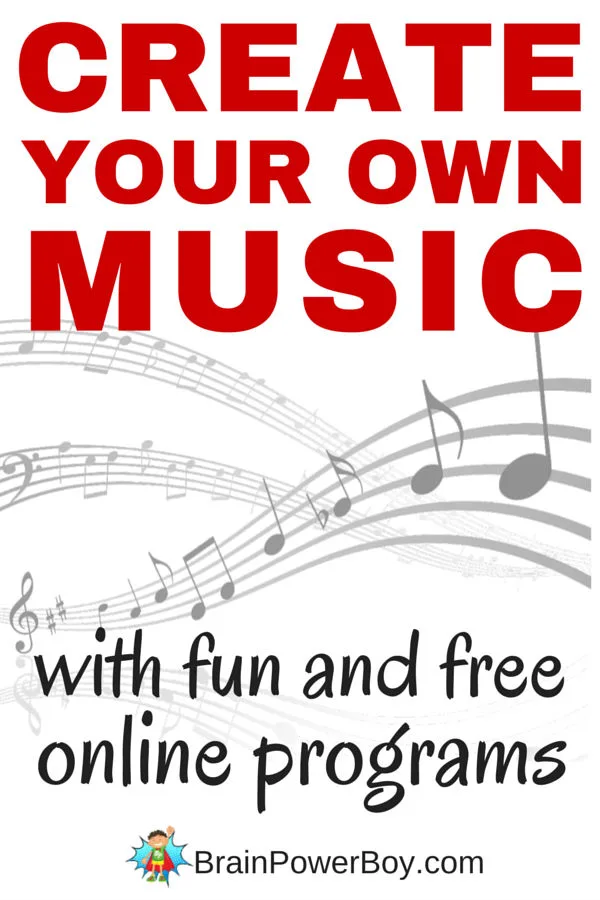 Create your Own Music
After listening to some wonderful music and learning a bit about their composers, an exciting thing to do is to encourage your kids to create their own music. If you have musical instruments, be sure to break them out and leave them in places your kids can easily access.
Another option is to try making some music on the computer. Today I rounded up some ways for your kids to make music online. These are a lot of fun to play around with and I think kids will really enjoy them – you might get caught up in a couple of them yourself. I know I did with Seaquence.
I hope you enjoyed this post related to composers. Read books, listen to what they have created and compose some of your own music too. It is all very rewarding.
Be sure to check out the other participants in the Poppins Book Nook Virtual Book Club below and visit Poppins Book Nook to get the wonderful book club printables available for you to use with your kids.
Enchanted Homeschooling Mom – 3 Dinosaurs – ABC Creative Learning – As We Walk Along the Road – Brain Power Boy – Chestnut Grove Academy – Embracing Destiny – Every Bed of Roses – Farm Fresh Adventures – Growing in God's Grace – Kathys Cluttered Mind – My Bright Firefly – Peakle Pie – Preschool Powol Packets – Pray Species – SAHM I am – Stir The Wonder – Sunny Day Family – Sweet Silly Sara – Teach Beside Me – To the Moon and Back – Tots and Me – Tree Valley Academy – Witty Hoots