Here are some of the best sight word games that are actually fun to play and make learning to read easier. Playing games is an awesome way to learn and I have used this method often in my household.
Sight words are commonly used words that it is best to know on sight, as opposed to trying to sound them out. Once kids learn these words it is amazing at how fast they move in their quest to learn to read.
Grab a few of these games and just play, play, play. You will be surprised at just how quickly your child picks up the words when they are playing the games.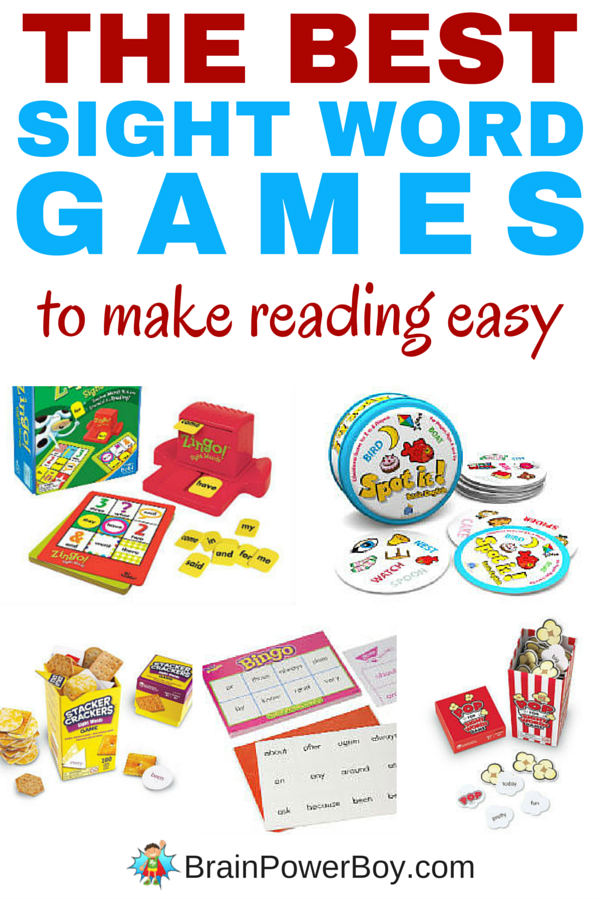 This post may contain affiliate links which means we may receive a small commission, at no cost to you, if you make a purchase through a link. All opinions are our own and we share things we think would be of interest to boys.
Best Sight Word Games
Play is a wonderful way to learn and using the best sight word games is just the ticket. They use sight words in an entertaining and fun way and kids learn easier and quicker. Wonderful!
Waiting until your child is curious about reading is the best way to go. If he wants to learn to read, these games are a fun way to get started.
If you enjoyed this list of the best sight word games but sure to check out our other sight word articles. We have a lot of wonderful ideas for you.
If you are looking for other gift ideas for boys (both educational and fun!) see our gift guide for boys page.