We found some awesome coding games that your kids are going to want to play.
One great way to get kids interested in coding is to focus on topics they enjoy.
Since I am a boy mom and we focus somewhat on boys on this site we picked out some coding games that they are sure to like: Star Wars, Minecraft, LEGO and Angry Birds coding.
We just had to add this selection to our coding homeschool unit study.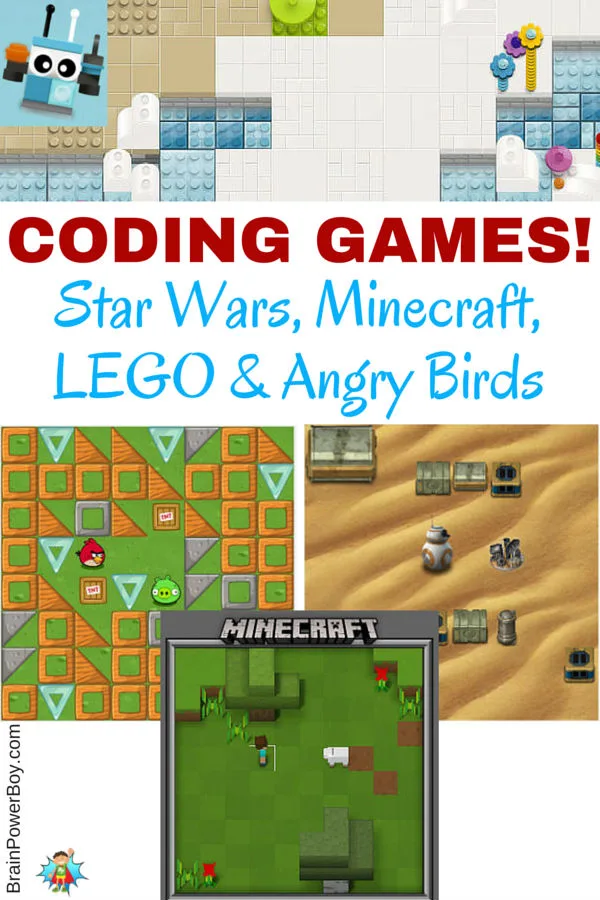 This post may contain affiliate links which means we may receive a small commission, at no cost to you, if you make a purchase through a link. All opinions are our own and we share things we think would be of interest to boys.
Coding Games
Getting kids interested in coding is a bit of a hot topic these days.
While I don't think every child needs to learn to code, I do think it is important for them to understand the concept of coding and computer programming and programming games are a great way to do that.
Star Wars Coding Game
The Star Wars coding game is perfect for your Star Wars fans. Your kids will control BB-8 to collect scrap parts – how cool is that?!
There are two play options. The first is with blocks that you place.
Each block has the code built in so you simply snap codes together to get BB-8 to do what you tell him to do.
The second game shows blocks first and then moves you to Javascript. I like that you can do both.
While in the game click "show code" after each puzzle is complete to see the code written as Javascript.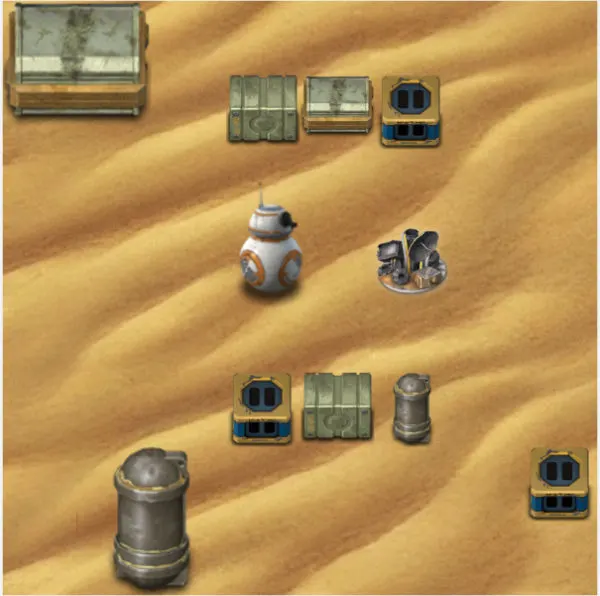 Minecraft Coding Game
In the Minecraft coding game you will be using Blockly to program Alex or Steve to do tasks.
The game is coded in Javascript but Blockly blocks make it easy to click and drag the code without having to type the text.
The number of blocks you need to move is a bit tricky to see because the section of screen you are playing on is rather small.
You can map it out on paper to make it easier to count. Or increase your screen size a bit (that is what I did.)
You get to cut down trees, sheer sheep and more – but be sure to watch out for the lava!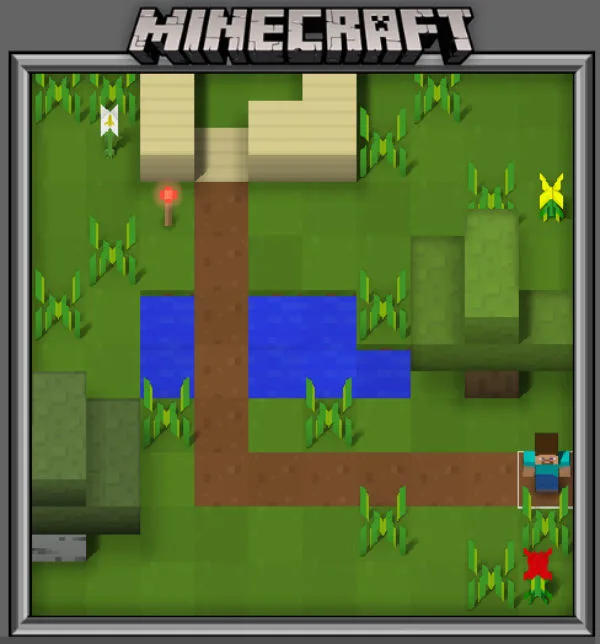 Angry Birds Coding Game
The Angry Birds coding game was one of the first themed games we found. See the details in our updated article by clicking the link.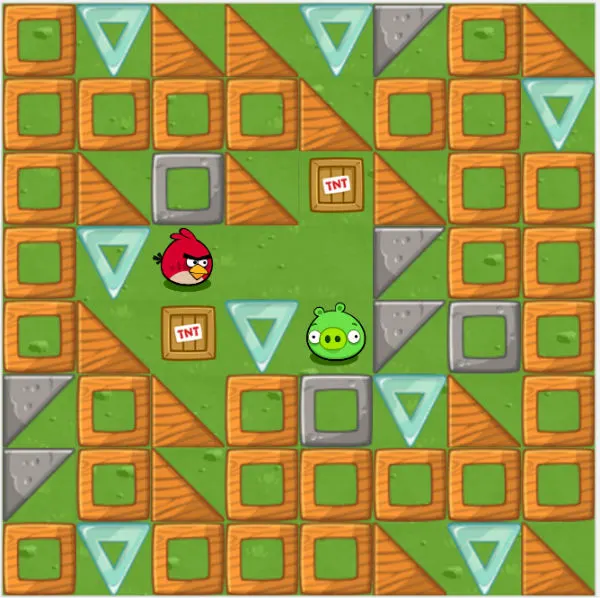 LEGO Coding Game
LEGO put out a coding game called Bits and Bricks that you don't want to miss. If your boys play with LEGO they are really going to like this one.
Meet Bit a little LEGO robot that will be the character you use to move around and complete your tasks.
This one has a different look in that the board is made with simulated LEGO bricks – very cool!
You move the robot by putting block commands into the slots at the bottom of the board.
You can click the number on the commands to change it. So if you want Bit to go 3 spaces forward you can add 3 forward blocks or simply change the number to 3.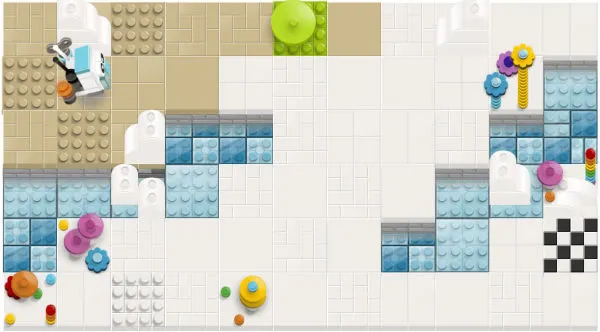 These kids coding games were all fun to play.
All of the games featured here start out simple and get more difficult with each level.
They are geared toward beginners but everyone will certainly learn as they move through the various coding puzzles they need to solve.
The Star Wars, Minecraft, Angry Birds and LEGO coding games are designed to give kids a taste of coding.
You know they are going to enjoy playing them and hopefully they will want to do more coding when they finish.
If so, try this LEGO coding game that they can use to code and build offline!
And for more coding ideas try the games below.