We found some awesome Easter Science Activities to try!
When I am looking for something interesting to do, I often combine STEM (science, technology, engineering and math) ideas with the holidays or seasons. In this case, I found some great science and STEM activities for Easter.
All of these use simple things you likely already have at your house making them easy to do and easy on mom too!
For more fun try our Easter Egg Drawing Challenge and turn STEM to STEAM by adding in art.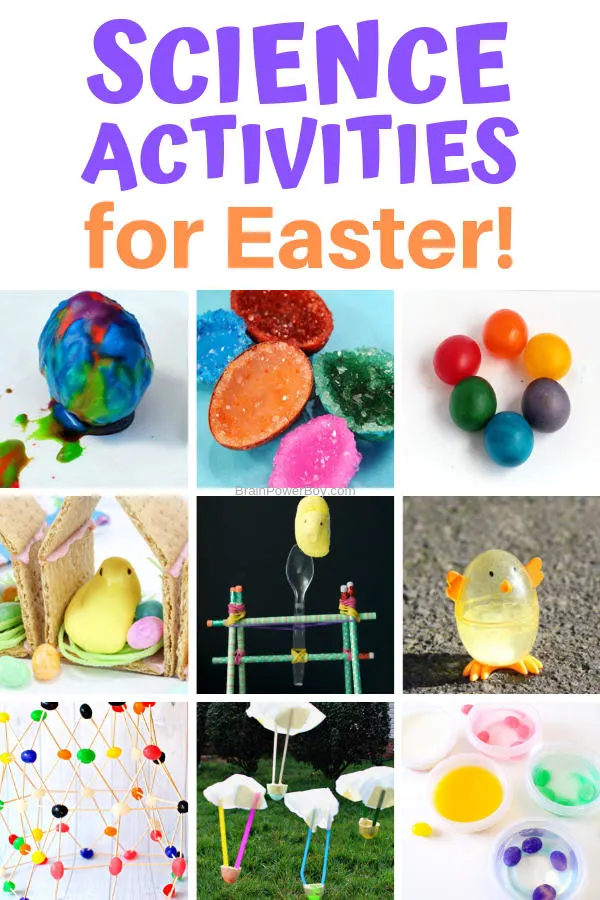 Easter Science Activities
I found a lot of neat science and STEM activities that you can do for Easter.
They include Easter eggs, Peeps, Jelly Beans and plastic Easter eggs as well. You know your kids will have fun with all of these ideas!