Need a fast and easy solution for Valentine's day? Something quick and easy for you that your boy will want to hand out on Valentine's day? Grab these non candy valentines for boys. Order, stick a tag on them, slip them in a bag, and be done.
This idea is for busy moms who do not have a whole lot of time to make handmade valentines yet want their boys to have something cool to hand out at their classroom valentine exchange or party.
I went over to Amazon and found the best valentine favors, bags and tags. All you have to do is have him pick which one he wants and place the order.
He can write his name on the tags attach them with included string or use tape. Super duper simple and quick.
Since you are in a hurry, I'm not even going to write much here – let's go!!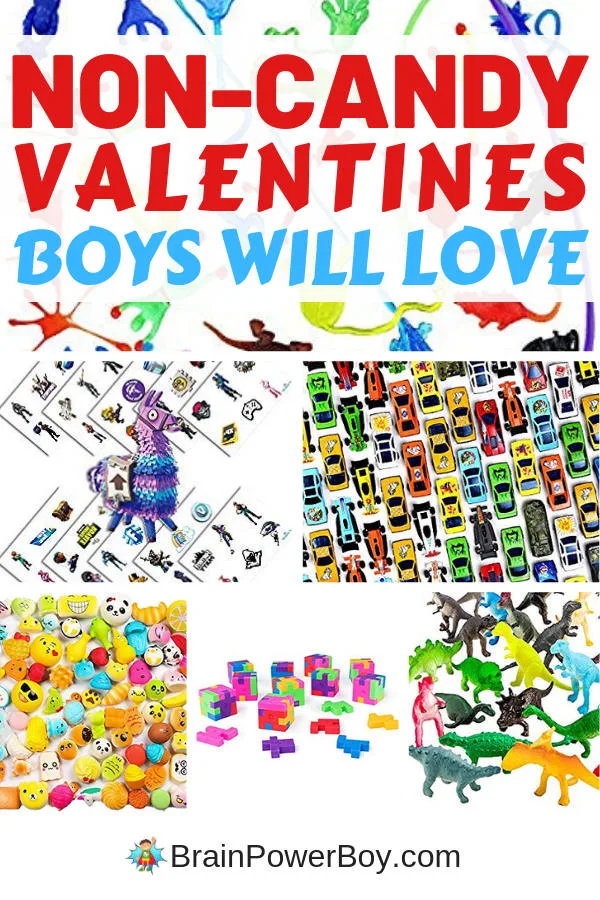 This post may contain affiliate links which means I may receive a small amount, at no cost to you, if you make a purchase through a link. All opinions are my own and I share things I think would be of interest to boys.
Non Candy Valentines for Boys
I let you know how many items are included in each set. If there are not enough you can order a couple of them, or find a set with a bigger quantity.
Oh, and I added some packaging options at the bottom of the post as well. Remember quick and easy is what we are going for here!