Did your boy get holes in his jeans – again?! If so, you need to make some of these cool patches for boys jeans! You can fix the holes in their pants in a fun way they will love.
I know a lot of you suffer from a pile of jeans that need mending because there are holes in the knees. Not a fun task.
Or is it?!
Mending jeans the old way is both tedious and boring and often boys don't like it because they look "patched."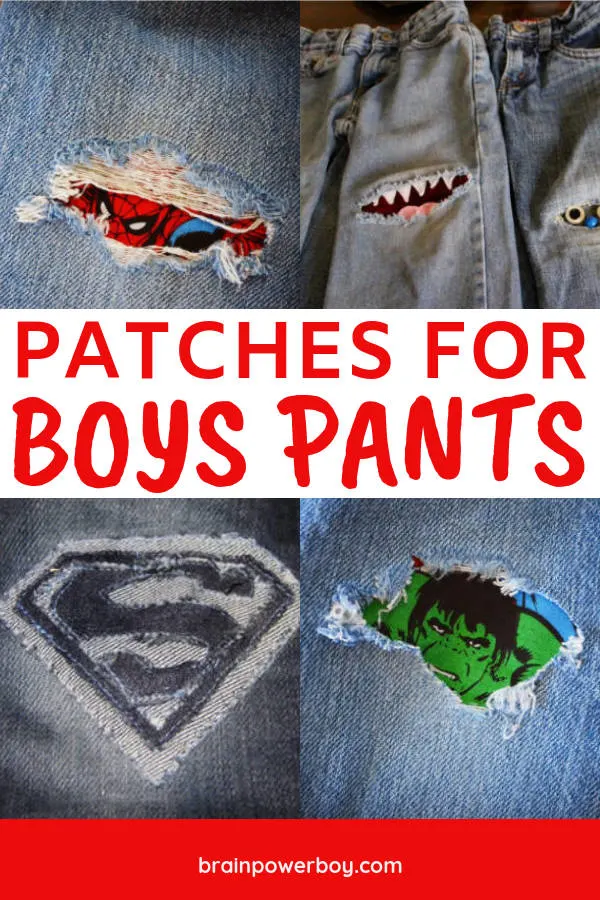 You need patches so cool and fun that he will actually want you to patch his jeans! We found ideas that are sure to be a hit.
You can fix all those holes with these jean patches that are pretty easy to make and look great.
Note that some of these do not have directions. They presented the idea, and showed what they made, but didn't leave the reader with step-by-step directions to follow.
For those who sew, that isn't really a problem. For those who are just starting out it might be a bit harder but with a bit of effort I am sure you can use these ideas to make something your boy will really like.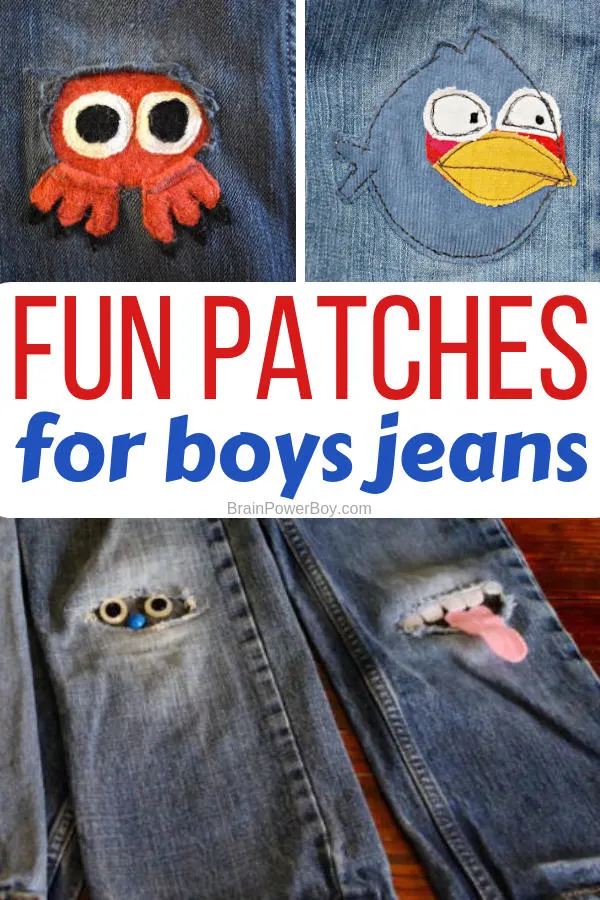 Patches for Boys Jeans
Let's take a look at all of the cool DIY jean patches I found.
I can tell you right now that the next time I need to mend holes in the knees of jeans, I am going to do something like this.