We grabbed some old toys, took them apart and reassembled them into a recycled toy robot. This was a super fun project to do!
I will give you some tips below on how to make your robots but know that it is very easy to do and the results are great.
This project is part of a reduce, reuse, recycle unit study. If you are looking for more homeschool unit study ideas <<<click the link.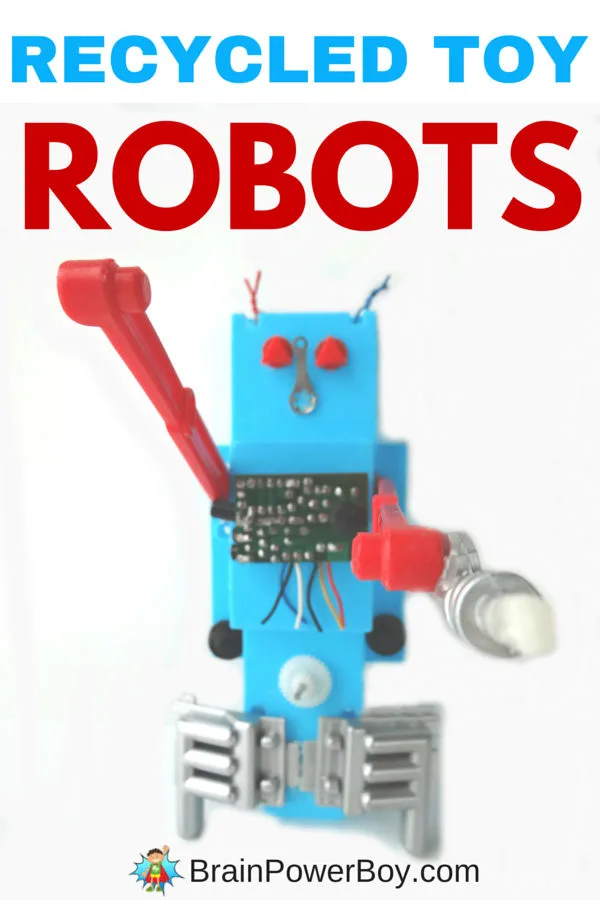 This post may contain affiliate links which means we may receive a small commission, at no cost to you, if you make a purchase through a link. All opinions are our own and we share things we think would be of interest to boys.
Recycled Toy Robot
To make your recycled toy robot you need some old toys. Makes sense, right?! If you have some small toys that you are done playing with or some that have broken you can use those. You can also go to rummage sales and snag a few small toys. We got ours out of "free" boxes people put out.
Materials Needed
Small used toys
A variety of screwdrivers and pliers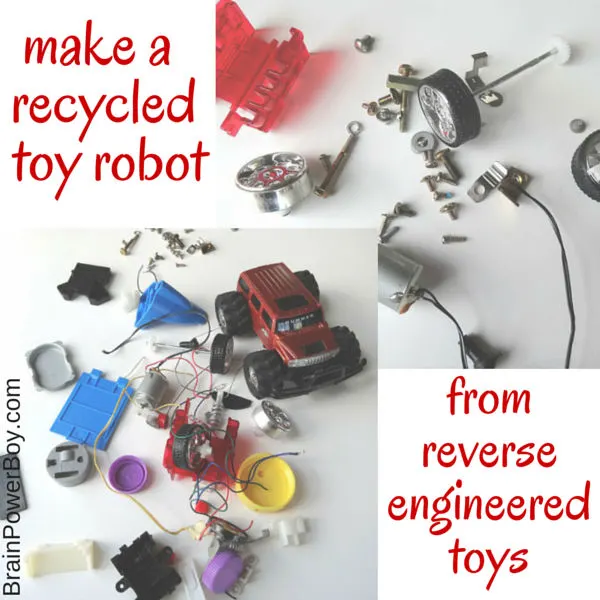 How to Make a Recycled Toy Robot
Set up your gluing area. I usually set up the glue gun on a plate, put in a glue stick if needed and put out paper towels and a small bowl with cold ice water in it in case we get glue on our hands. (note: you know if your child is old enough to use a low temp glue gun. Use common sense and caution when gluing.)
Take apart a variety of small used toys so you have a lot of available pieces (see pictures)
Find a larger piece for the robot body
Dig through your pieces and find some that would work as eyes
Glue the eyes to the robot body
Once you have the eyes on the body you can see the robot starting to take shape
Find some arms and legs and attach them to the body
Decorate the robot with awesome robot style pieces. We used some circuit boards and we really liked how that turned out.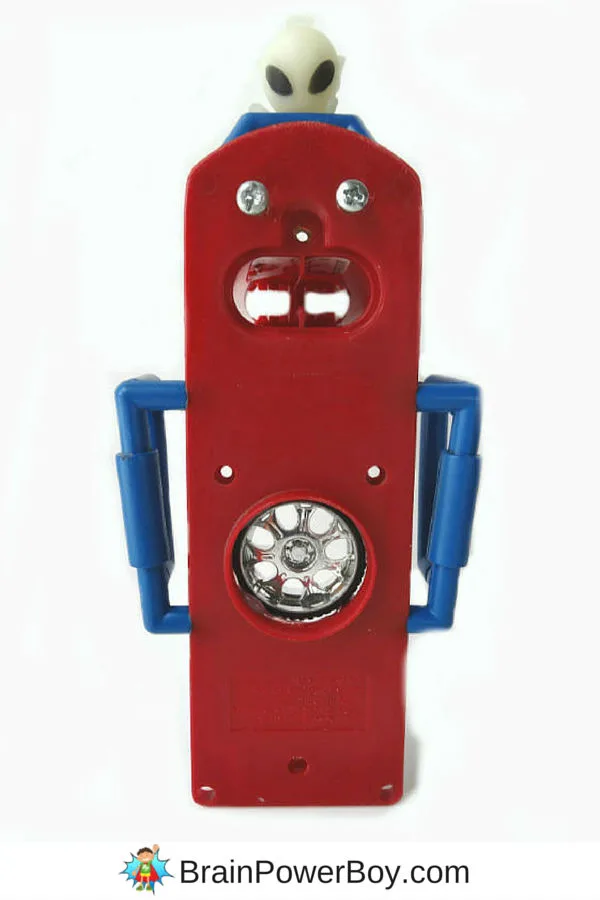 One of my favorite parts of this project is reverse engineering the toys! It is interesting, and some great learning takes place, seeing what makes the toys work and the different gears, motors, parts etc. that are in the toys.
This is also an easy project that is full of creativity. Designing your very own robot is awesome! We ended up making three of them we were having so much fun.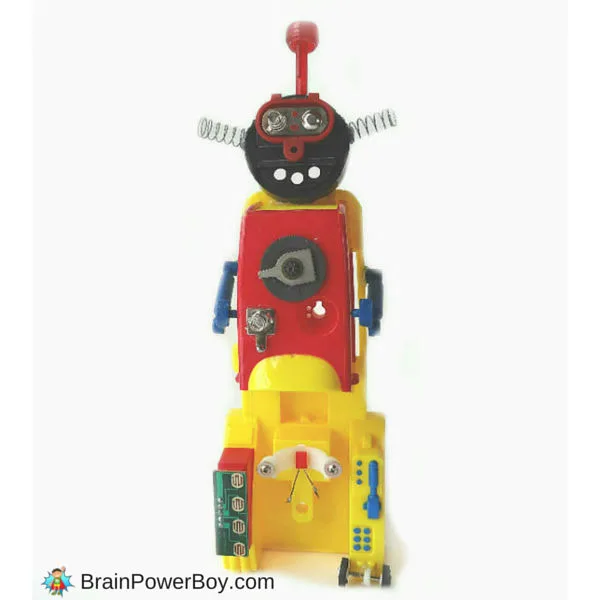 I hope you enjoy making your very own recycled toy robot. Feel free to share a picture of your robot on the Brain Power Boy Facebook Page wall. We would love to see your robots.
Be sure to see our Robots Homeschool Unit Study for a LOT of awesome robot and robotics ideas.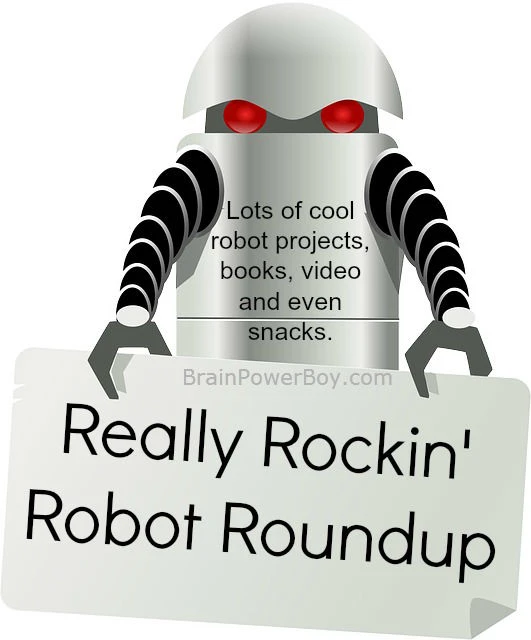 For more ideas try these other free homeschool unit study resources on reduce, reuse and recycle which we participated in.
How To Make An Everest and Skye Paw Patrol Pinata from Crafty Mama in ME
Recycling tips for camping trips from FrogMom
How Paper is Recycled from Schooling a Monkey
Children's Books About Recycling from The Jenny Evolution
Free Recycling Printables and Montessori-Inspired Recycling Activities from Living Montessori Now
How To Make A Flower Craft From Recycled Materials from Raising Little Superheroes
Getting kids excited about recycling from Something 2 Offer
Sort Your Recycling Worksheets from Living Life and Learning