It's basketball time! These basketball math books are just the ticket for getting boys learning math in a fun and engaging way.
If they like basketball you really need to check these out. They are great for afterschool, homeschool or for in the classroom.
Be sure to see our other best books for boys sports book lists as well.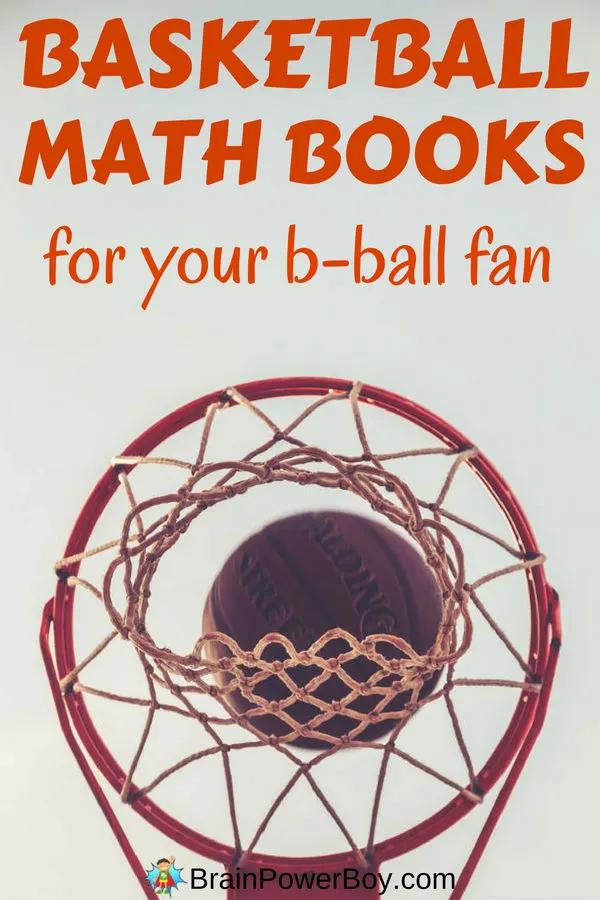 This post may contain affiliate links which means we may receive a small commission, at no cost to you, if you make a purchase through a link. All opinions are our own and we share things we think would be of interest to boys.
Basketball Math Books
I will list suggested age level of the books where available but keep in mind that you know your boy best so use that as a loose guideline when making your selections.
I know very little about basketball but if you have a fan on your hands, give this book a try. It talks about distance from the 3-point-line, calculating field goal percentage, geometry, stats and more. Ages 10 – 14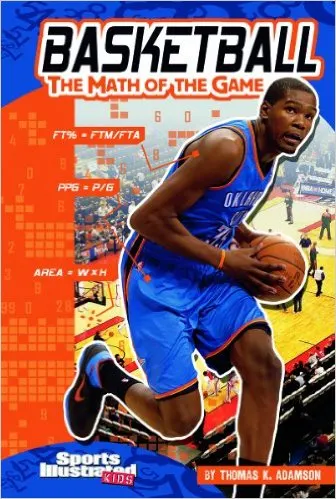 Fantasy Basketball and Mathematics: A Resource Guide for Teachers and Parents includes some real life math that boys will go for. If they like basketball and they would like to run a team and compete against others, this is a good book to try. Great for classrooms, homeschools and co-ops as it includes worksheets, activities, quizzes, and even a test (which you don't have to use 😉 )
Here is another fantasy basketball math title. They say "young basketball fans can learn all they need to know to run their own fantasy team and dominate their league." This one is put out by Sports Illustrated Kids. Ages 9 – 15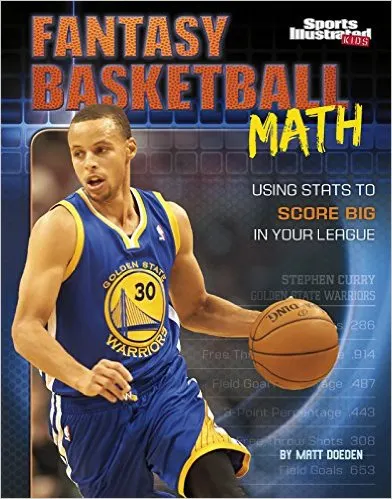 Slam-Dunk Activities and Projects for Grades 4-8 is a bit more textbook-like but it does include fun activities. While it has less eye appeal than some of the other books, it is worth a look if you are going to work with your boy. Ages 9 – 14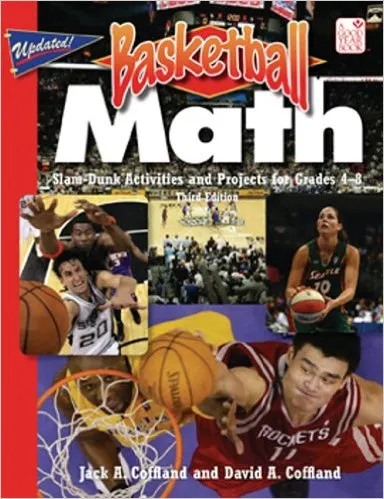 The Math of Basketball will "unlock the mysteries of three-point conversions, free throw percentages and much more." Sounds good! This book is geared toward kids who are a little bit younger than the other books we showed and may be a good place to start. Ages 7 – 10.
Basketball Math On the Court covers stats, athletes, competition etc. and uses graphs and examples of problems with a good image on each 2 page spread. There are problems for kids to try to solve as well which is a nice touch.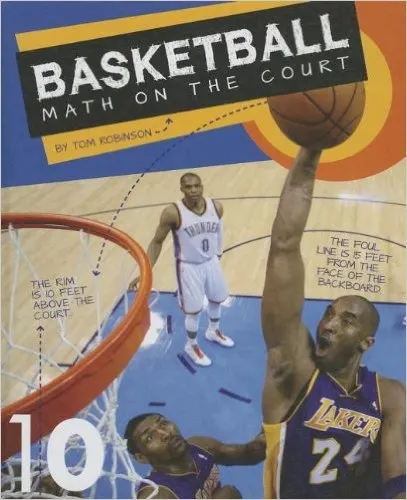 I hope you will grab a few of these basketball math books to try with your ball fan. I think these types of books offer an interesting way to bring math into their world and allow them to see how it is used in a sport they enjoy.
For more math and sports articles see:
Non-fiction Basketball Books that are a Slam Dunk
Football Math Books That Score a Touchdown!