Get your boys excited about math with these football math books. They are great for boys interested in math or football or both!
I am rather excited about our new best books for boys sports math books list. Football math books begins our series with more sports math lists on the way soon. We hope you enjoy them all.
This post may contain affiliate links which means we may receive a small commission, at no cost to you, if you make a purchase through a link. All opinions are our own and we share things we think would be of interest to boys.
Football Math Books
Fall, cooler weather and football! Take their passion and help them learn in a fun and engaging way.
Boys with a logical-mathematical learning style will really like these books, as will boys who are into sports and all things football.
Note: I added suggested age level of the books where available but keep in mind that you know your boy best so use that as a loose guideline when making your selections.
---
Football: The Math of the Game
With Football: The Math of the Game, find out how to figure out a quarterback rating and more.
Get ready for some football math fun.
Covers the basics, offense, defence, special teams and how to apply the math.
The book features engaging photos mixed with great information. Ages 10 – 14
&
---
Football Math: Touchdown Activities and Projects for Grades 4–8
Touchdown Activities and Projects for Grades 4–8 is a bit more textbook-like but it does include fun activities.
While it has less eye appeal than some of the other books, it is worth a look if you are going to work with your boy and want to help him learn math.
With this book they will be "analyzing home-field advantage, computing salary averages, and comparing quarterback stats or coaches' records are motivated to practice the computation of whole numbers, fractions, decimals, and percents."
Ages 9 – 14
&
---
Using Stats to Score Big in Your League
Fantasy sports are super popular and this Fantasy Football Math book is a great choice for fantasy sports math instruction.
It keeps things fun and gives kids help with running their own team.
This would be a fun project, or co-op activity, if you have a group of boys who would enjoy playing together.
They will be having so much fun they likely won't even think about all the math they are learning on the side! Ages 9 – 15
&
---
This book will give your boy a better understand of football (and math!)
See how "geometry, statistics, and other math skills" play a big part in football.
The answers are given right after the problems which is good for some kids but not great if you want your boy to practice his math. This issue is easily solved by simply covering the answers with post-its if you would like him to do the math along with reading the book.
It also includes history and trivia. Ages 8 – 10
&
---
Football: Math on the Gridiron
Football: Math on the Gridiron.
This book covers football math with the field, the team, stats, rating passers, turnover differential and other things fans will want to know.
Includes charts, graphs, questions with explanations and will require kids to think about the answers a bit which is a good thing.
Let's kids see why a team is good and helps them better understand the game. Ages 7 – 10.
&
I hope you and your boys will enjoy these football math books. Stay tuned for more sports math book lists coming soon.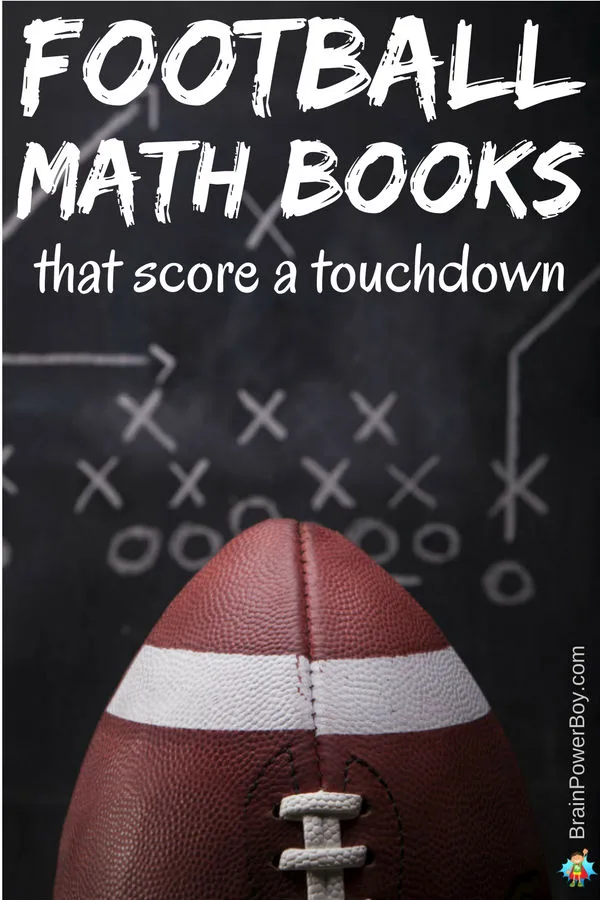 For more football or math articles try:
Great Non-Fiction Football Books for Boys
Fun Math Video Games and Apps for Older Boys