Valentines for boys without all the pink, frilly and kissy stuff? You bet. Here are some awesome choices that they are really going to go for.
Make them up for your boys to give out at Valentine's day or make a special one just for him. Or do both. Boys do like valentines! I think there are some great ones here.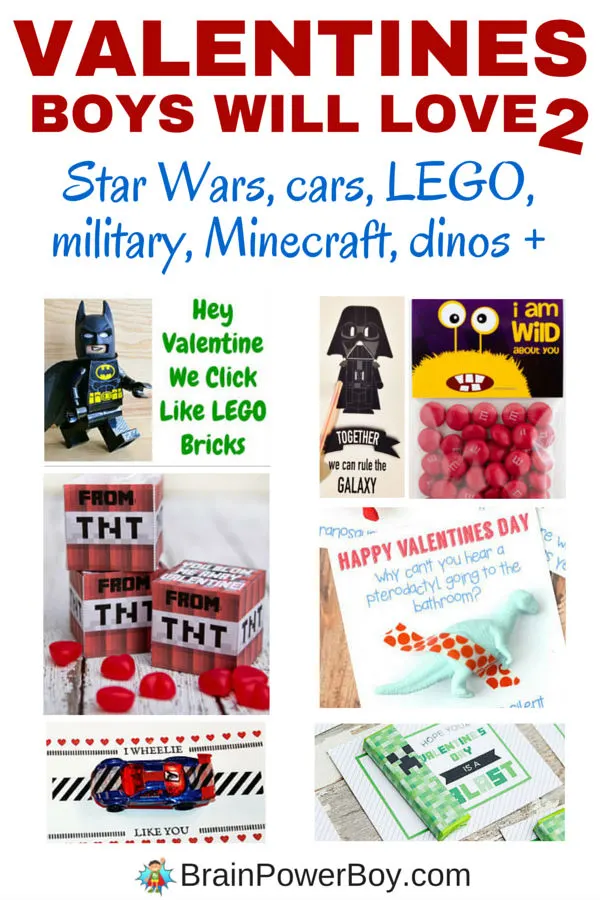 This post may contain affiliate links which means we may receive a small commission, at no cost to you, if you make a purchase through a link. All opinions are our own and we share things we think would be of interest to boys.
Valentines for Boys
When looking around for the best valentines for boys I found some winners. I also made some LEGO valentines myself to share with you because I know a lot of you have LEGO fans.
Monsters! These are of the fun (and cute) variety and include a free printable. You could put anything you like in the bag.
Totally boy dinosaur joke valentines. One of them reads "Why can't you hear a pterodactyl going to the bathroom? – because the P is silent." Oh boy!
Two Star Wars Valentines – Yoda and Darth Vader. They are in a cute cartoonish style.
Grab your parachutes boys! Try these "dropping down" valentines.
Remember that Pat Benatar song Love is a Battlefield? If so, you will enjoy this one. Your boys will like it for other reasons. Military Valentine.
No "love-y, dove-y" here. Hope your day is a blast is the saying and you can print out these free Minecraft creeper wrappers to go around a pack of gum. Totally cool!
Here is a seriously neat Minecraft box of TNT to give. I really like this one!
If your boy is into cars get these I Wheelie Like You free printable valentines and load them up with good cars.
You can't have a good list of valentines for boys without including LEGO, right!? So here is our free printable LEGO Valentine collection. You can simply print them out or make them into cards. Either way, I know your boys are going to really like them.
You might also like: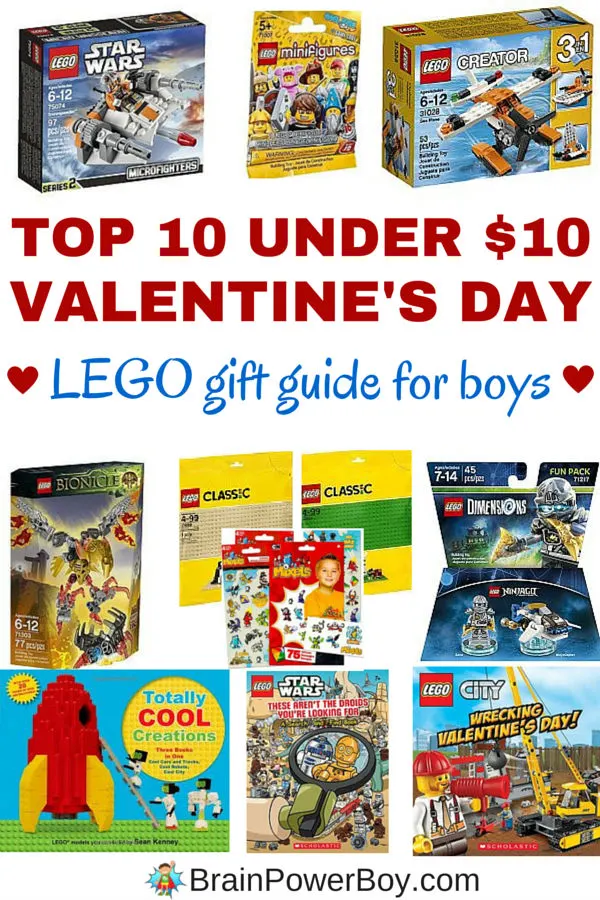 Top 10 LEGO Gifts Under $10.00read now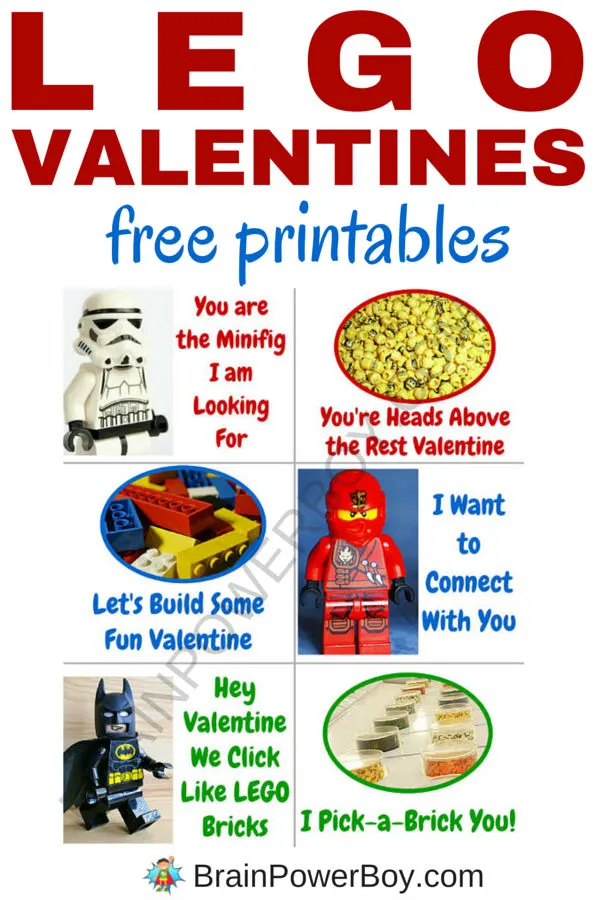 Free Printable LEGO Valentinesread now
&