Here are some free printable valentines for boys that I made for you.
Boys really do like valentines even though some of them might not like to admit it. The thing is, they have to have boy appeal and they have to be cool.
Boys don't necessarily want to give a lacy heart valentine or one with pink splashed all over it.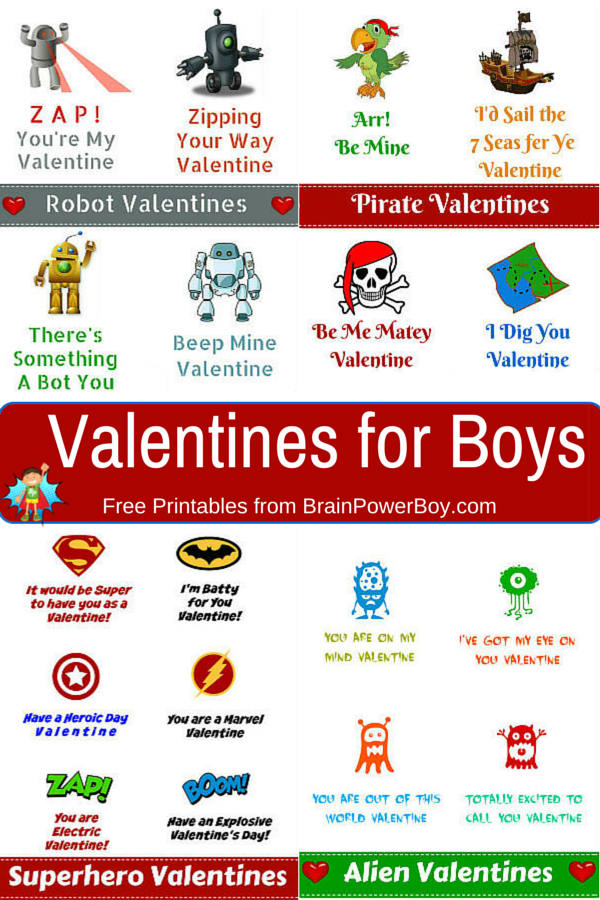 This post may contain affiliate links which means I may receive a small commission, at no cost to you, if you make a purchase through a link. All opinions are my own and I share things I think would be of interest to boys. 
Free Printable Valentines for Boys
I was out looking for a few valentines that were on these specific "boy-friendly" topics: aliens, pirates, robots and superheroe valentines to share with you, but I couldn't find much. So . . . I decided to have a go and make some myself. 🙂
Coming up with the sayings was the hardest and I had to get boy input because apparently some of them sounded Lame LOL  Well, it is all straightened out now and these are boy approved!
---
Here are the supplies we recommend for creating your free printable valentines for boys.
65 lb, Letter, Bright White
Construction Paper
12 Inch Trimmer
&
---
Free Printable Superhero Valentines for Boys
Superheroes are super popular that is for sure and these superhero valentines are just right. click to download free printable.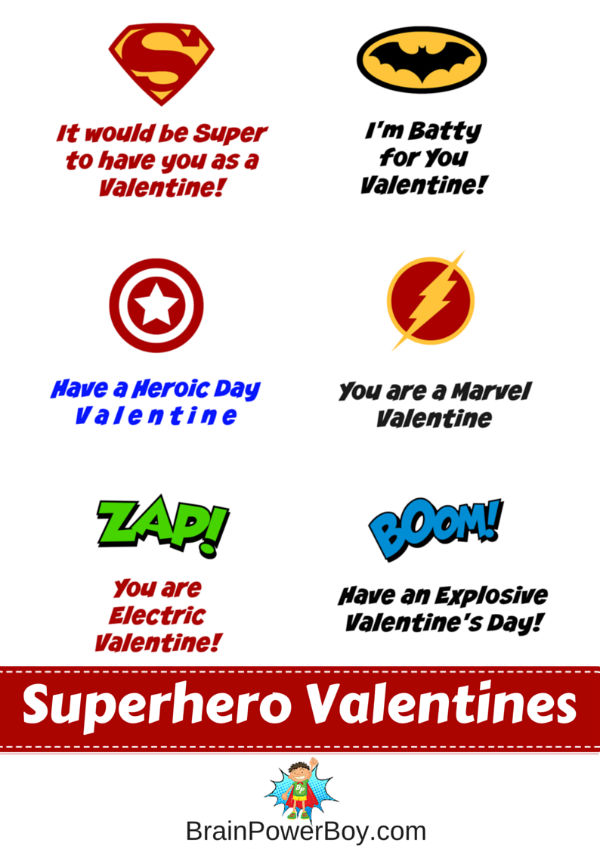 Free Printable Robot Valentines for Boys
Robot valentines are a favorite in our house. Coming up with the robot valentine sayings was fun!  Click to download free printable
Hey! If your boy likes robots have we got a great post full of robot activities for you.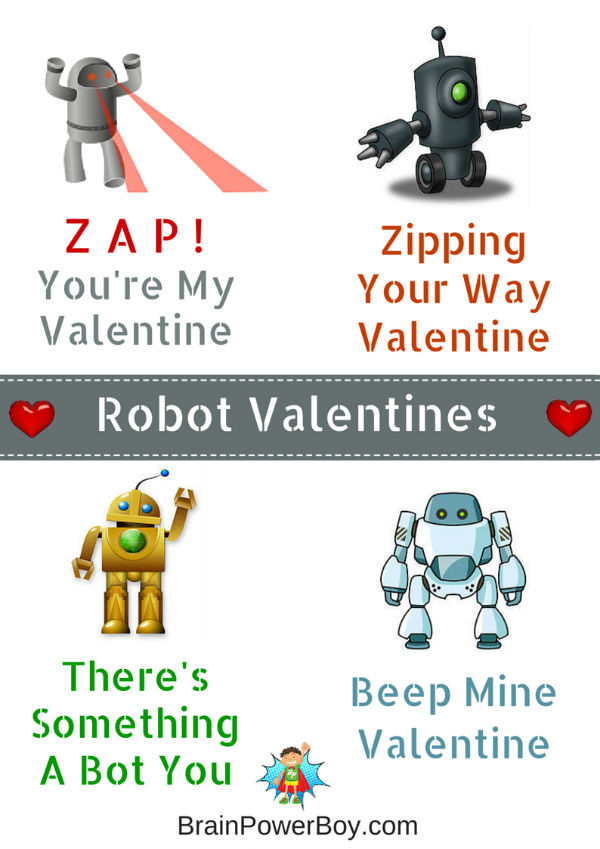 Free Printable Alien Valentines for Boys
Ahhh Aliens. They are simply perfect for boys. Sometimes they are rather gruesome but it's ok, these printable alien valentines are kind of fun, aren't they? Click to download free printable.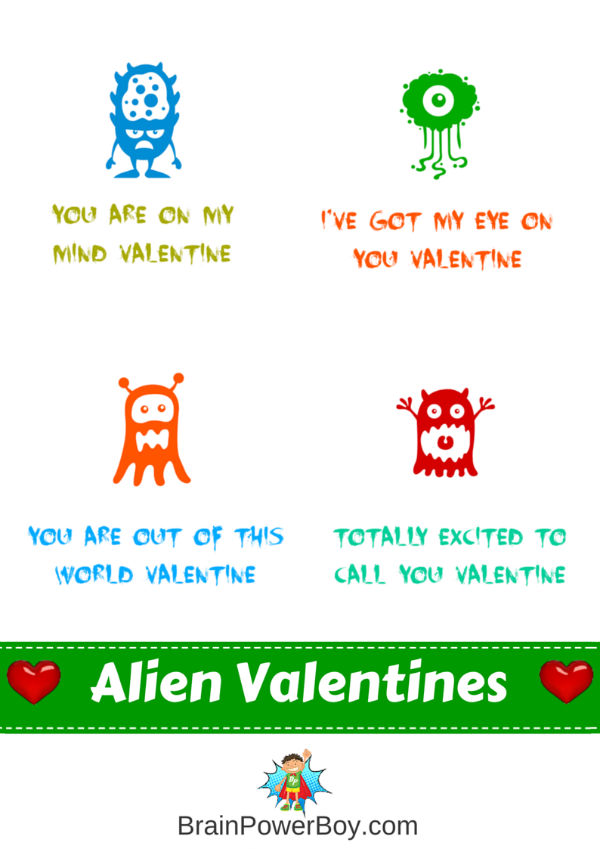 Free Printable Pirate Valentines for Boys
You knew we couldn't leave out pirates, right?! Pirate Valentines <<<< Click to download free printable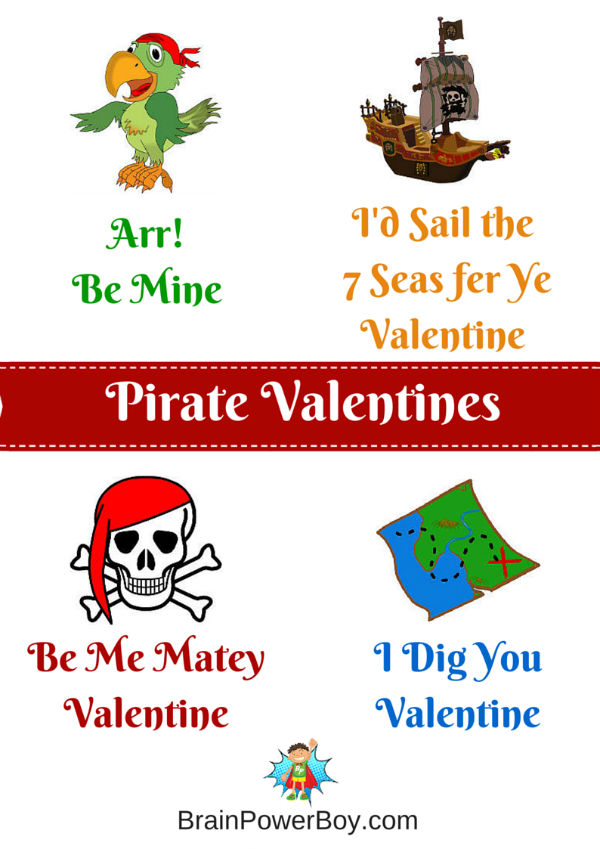 What was your favorite collection of free printable valentines for boys? I am fond of the alien valentines because they are so funny. I hope you found something your boy would like!
You can also try our Valentines for Boys post for additional ideas including Minecraft, dinosaurs, cars and LEGO and Top 10 LEGO Valentine's Day Gifts for Boys under $10
Valentines are available as a free printable and are for personal use only. If you would like to share them with others please use the sharing buttons below.