You know I am always on the lookout for books I think boys will enjoy. Well, I found one! It is a really neat book called Scanorama: Deadly Predators and I wanted to share it with you.
Every once and a while you find a gem of a book that deserves attention. This is one of those books. It is great and I'll tell you what I love about it below.
As a bonus, there will be a giveaway and you just might win a copy of a Scanorama Book! How fun is that?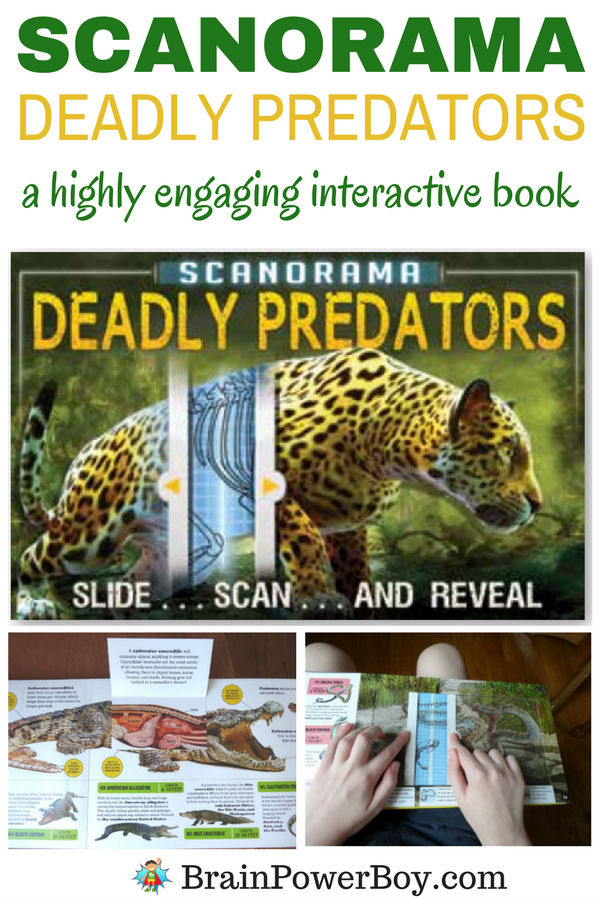 Special thanks to Silver Dolphin Books for providing a review copy of this book and for compensating me for my time to write this review and host the giveaway. All opinions are my own–of course.
Scanorama Deadly Predators Review
Silver Dolphin Books put out a set of three Scanorama books in their exciting Scanorama series and I have to tell you, they are really neat. We took a look at Scanorama Deadly Predators.
Interactive books are a big hit with our family and these are perfect. They not only include the traditional interactive book feature of lift-the-flap but they also include a sliding scan that lets you see the inside of the animal. Think x-rays! Very, very cool.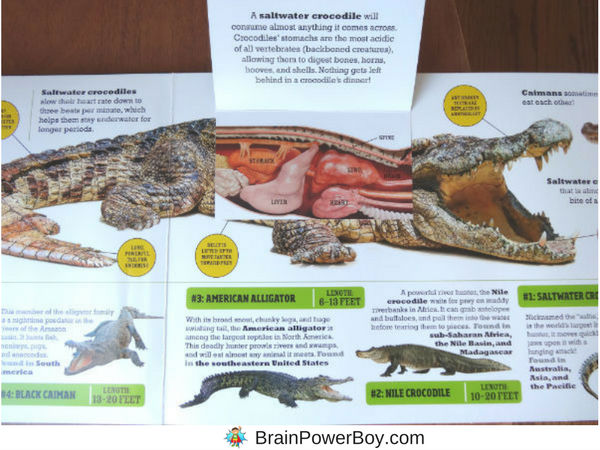 Along with the interactive aspect of these books, which is tops, you have a book with high visual appeal. Plus, the photography is excellent, as is the visual layout.
Each 2-page spread covers an animal. Within the slithering snakes spread there are wonderful images, conservation status, the top 5 deadly snakes with info on each and more. Did you know that a single drop of the Inland Taipan's venom "is potent enough to kill 250,000 mice!" I certainly didn't.
It also has the slider which allows you to slide, scan and reveal the animal. I'm telling you, your boys are going to want to read and interact with the whole book!
In the picture below you can see my son sliding the scanner along the page.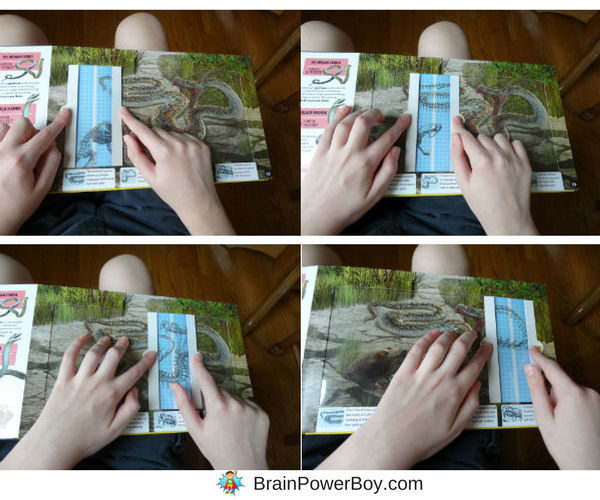 The Top 5 section in each spread was a hit. We both found it interesting to learn more facts about the top predators in each section. This is a children's book but it was certainly fascinating (and a little bit scary – lol) to me as well.
What I really like about this Scanorama Deadly Predators book is it pairs so nicely with my son's interest in animals and helped us to learn some facts about predators. It was a perfect fit for our homeschool day and I'm sure it will get a lot of use going forward.
I also like that this book appeals to older boys with its deadly predator theme. It can sometimes be hard to find the right books for them. Here the images are compelling enough to keep their attention. For example, in the wolf section there is a wolf with its fangs bared and throughout the book they talk about the animals and their preferred prey.
Other Scanorama Series Books
Luckily, Scanorama: Deadly Predators isn't the only book that Silver Dolphin Books put out in this format. There are two other Scanorama books available as well.
Be sure to check out Scanorama: Amazing Animals and Scanorama: Dinosaurs. I know we will be getting both of them! You can get your copy of these titles at Silver Dolphin Books.
TIP: It works best to put your fingers on the two dots and slide instead of grabbing one side of the slider like they show in the video because I think the book has less chance of getting ripped that way. This is a book you are going to want to have around for a long time.
If you like what Silver Dolphin Books has to offer (I do!) join me in following them on Facebook and Pinterest.
Enter to Win a Copy of a Scanorama Series Book
Here is your big chance 🙂
You can enter to win a copy of a one of the books. Ten winners will get their choice of a Scanorama book. (FYI: Shipped to USA or Canadian addresses only.)
Good luck, I hope you win!