Do you want to know make a Batman snowflake? If so, you have come to the right place. It is a lot of fun and really easy to do.
Grab some paper, a pencil, scissor and a Batman symbol and you are all set to get started.
You can see another version of a batman snowflake by clicking the link as well.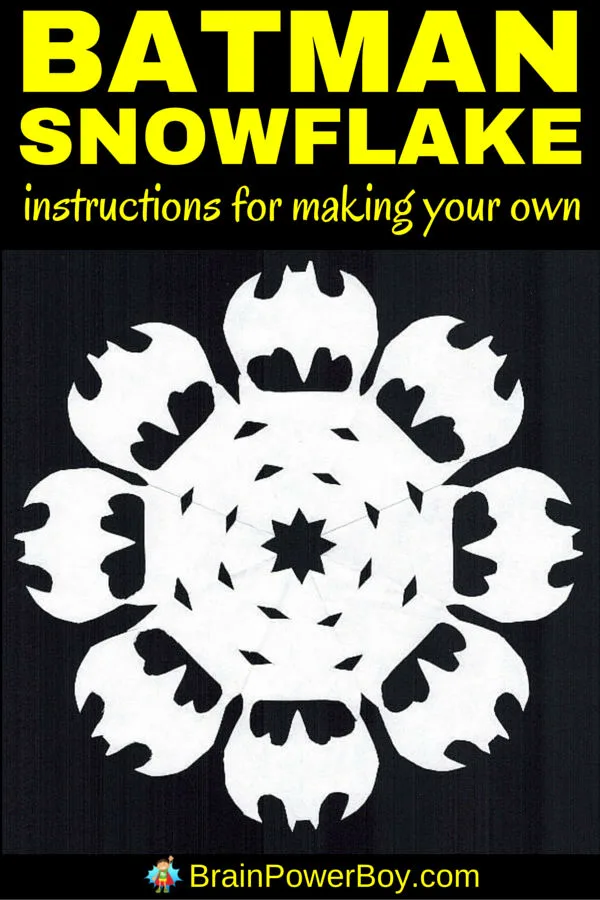 This post may contain affiliate links which means we may receive a small commission, at no cost to you, if you make a purchase through a link. All opinions are our own and we share things we think would be of interest to boys.
Make a Batman Snowflake
Snowflakes are super easy to make and I just know you are going to enjoy making a batman snowflake! How fun is that?!
Materials for a Batman Snowflake
Paper. You can use copy paper that you have on hand.
Scissors. These are the scissors I used. They are small and sharp and fit my hand perfectly. I researched scissors before buying these and I am very happy with my purchase!
Pencil and eraser. Tip – draw light lines.
Hole Punch (optional)
After you have gathered your supplies, the first thing you need to do is fold your paper in a traditional snowflake fold.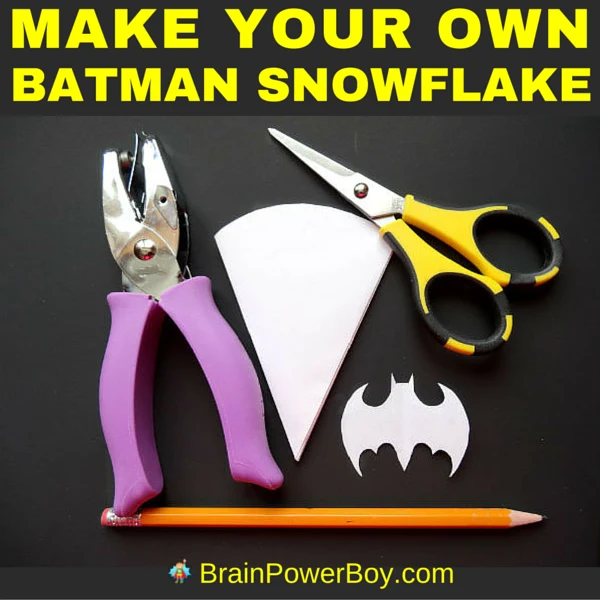 Create a Batman Symbol Template
Next you will create a Batman snowflake template that will fit on your snowflake and cut it out.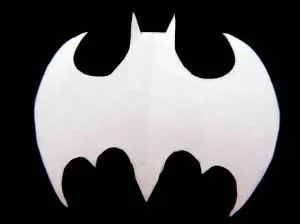 How to create your template:
I looked at a picture of the Batman symbol over the years and picked out the one I liked best. You will need to find a picture that you can draw from or trace.
Draw the Batman symbol it on a piece of paper and folded it in half. (Like you do when making hearts at Valentine's day)
Then cut out the folded symbol so both sides will be exactly the same.
Trace the Batman Symbol Template onto Snowflake
After you have your Batman snowflake template complete you will place it on your snowflake and trace it.
Use your template as a pattern and simply trace around it lightly with a pencil. After you have it all cut out you are going to want to erase those pencil marks and it is much easier to do if you draw lightly.
Cut out Your Batman Snowflake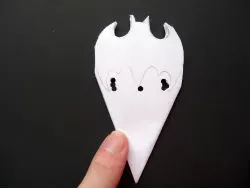 Now comes the fun part. It is time to cut out the top of the Batman snowflake. Be sure to go slowly and take your time.
Snowflake cutting tip: move the paper, not your scissors.
Next you need to make a hole in the paper under the Batman symbol in order to get your scissors in there. We use a hole punch to do this. We like the one we listed above because it has cushioned hand grips which works great for a project when you have to go through several layers of paper at once.
Do Not cut in from the side or you will cut the symbol right off!
How Your Batman Snowflake Will Look Before Opening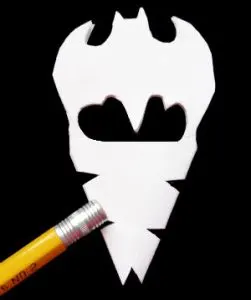 Next make some traditional snowflake triangular cuts in both sides of the lower part of the snowflake. Or choose your own design to add there.
I made a jagged up and down cut at the tip of the snowflake but you can do whatever you like.
That is it. Pretty easy, isn't it? I hope you enjoy our version of a Batman snowflake. Be sure to let me know if you make one and what style you go with.
Do you know a Batman fan who would like to make one of these? If so, use the sharing buttons below!