You will find everything from the oh-so-famous Harry Potter, to a couple of classics, to one of our favorite graphic novels. All of these book series for 9 – 12 year old boys are page turners.
They are packed with excitement and in all of them at least one of the main characters is a boy.
Best of all these are boy approved selections. I used to run a boys book club and also worked at a middle school library so I do know what boys like and what they will actually read.
These books are all excellent! They hit a lot of the important things that will get boys reading such as excitement, good character development, stories that make them want to turn the page and even go on to the next book in the series.
Try getting a few of these book series for boys and see which one your boy likes best.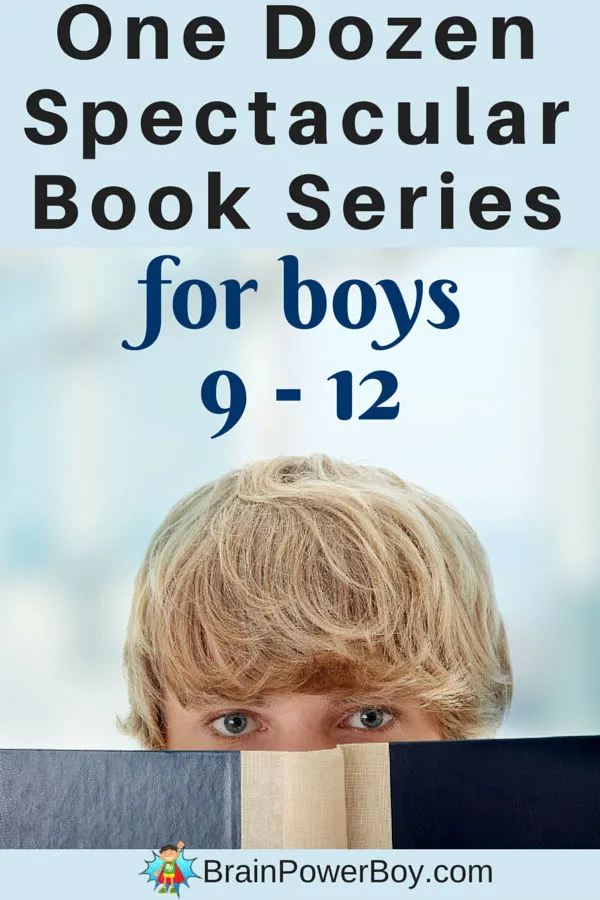 This post may contain affiliate links which means we may receive a small commission, at no cost to you, if you make a purchase through a link. All opinions are our own and we share things we think would be of interest to boys.