Today we are bringing you book series for teen boys! Finding good stories to keep boys reading is a bit harder as they get older.
Many of the books written for young adults seem to appeal more to girls than they do to boys.
These books are a thrill to read. They are exciting and will keep your boys' interest right up through the last book!
Enjoy this list of books that have boy appeal and are about right for boys 12 or 13-years-old and up.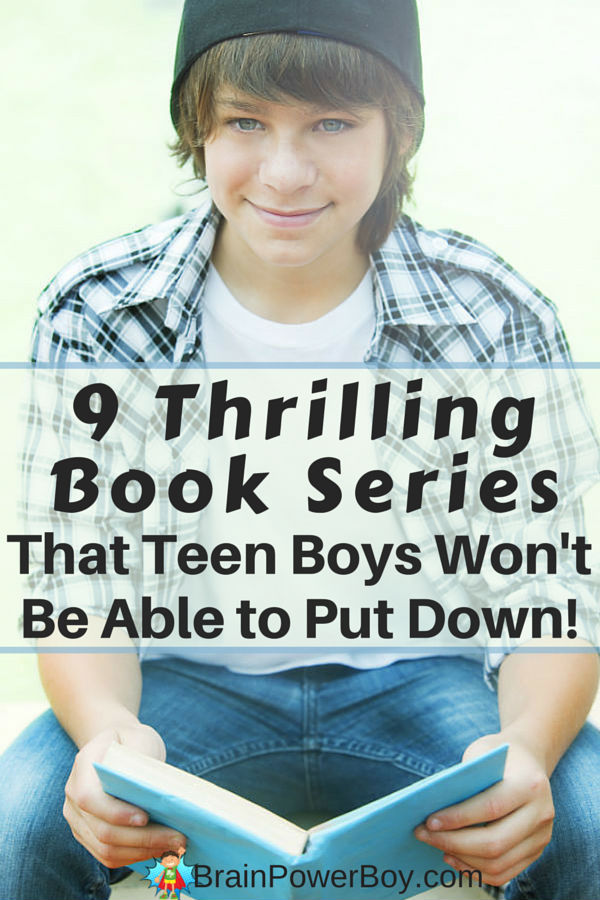 This post may contain affiliate links which means we may receive a small commission, at no cost to you, if you make a purchase through a link. All opinions are our own and we share things we think would be of interest to boys.
Book Series for Teen Boys
Click on the books to learn more about the series or a specific title. Once they read one of the books, they are likely to want to continue so be sure to check out the sequels as well. These books are all exciting and really great reads that your boys won't want to put down.
---
I am a huge fan of book series and love to read them myself. My son is also very fond of series and once he finds one he likes he just plows through the books one after another. I hope you will suggest that your teen try a few of these series.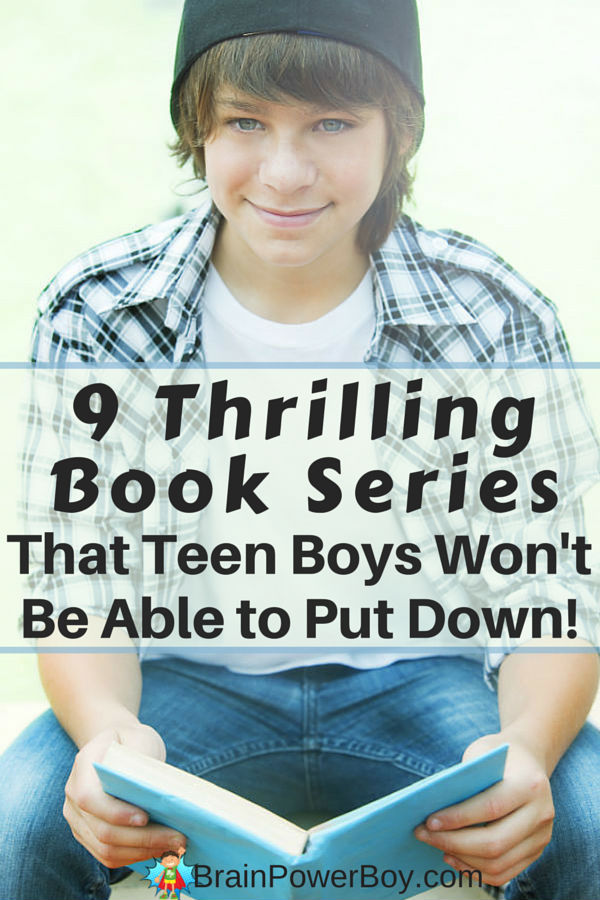 Let me know in the comments if there are other book series for teen boys you and your son like. We are always looking for new books to read!
Here are some other teen book lists for you:
Rocket Books for Teens! Read, Build, Blast Off!
Maker Books Boys Will Really Like!
Plus be sure to stop by and check out our article on the Top 5 Reasons for Getting Boys Hooked on Book Series.