Finding special, touching books for your guys to read together is easy with this father son picture books list.
Whether you are grabbing a few books just because, you need a great Father's day gift, or if you want to get wonderful books for a boy baby shower gift, these delightful books will be just what you need.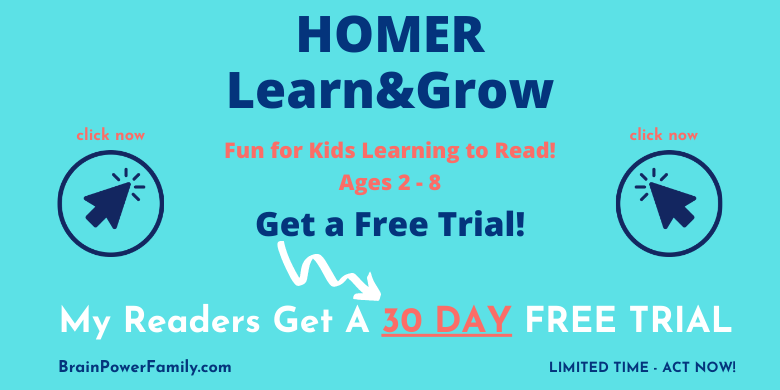 Finding good children's books with positive father figures in them is a little tough. I wanted books that showed dads being good fathers and enjoying spending time with their boys. It took a while, but this book list has exactly those types of gems in it.
Fathers and sons will love to read these books together again and again. We know that reading together builds lasting memories!
Take a look at our book selections and pick out the perfect titles just for them. These are touching, special books that will get them feeling great about their bond. I just know they will like them.
See our other best books for boys for more book lists they can enjoy together as well.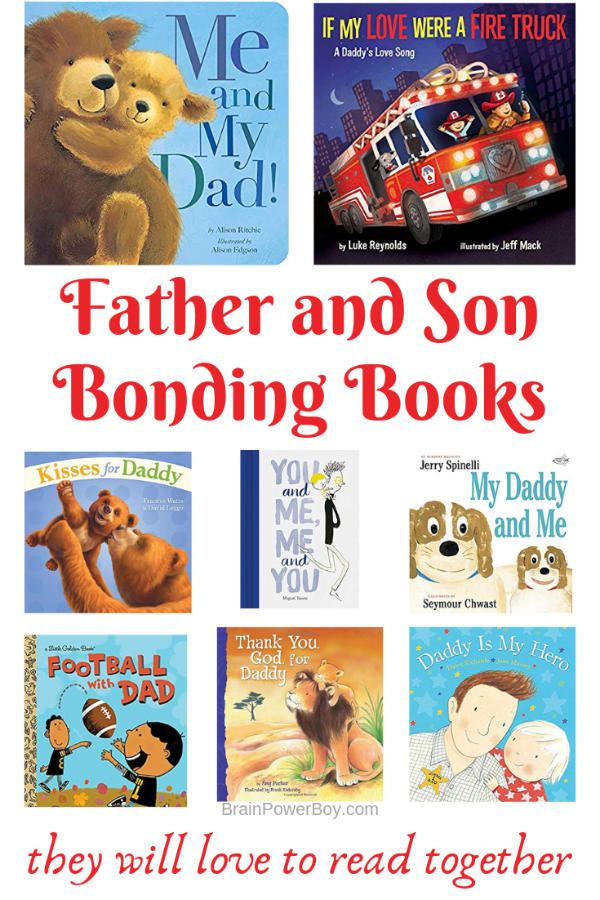 This post may contain affiliate links which means I may receive a small amount, at no cost to you, if you make a purchase through a link. All opinions are my own and I share things I think would be of interest to boys.
Special Father Son Picture Books
Here are all of the special books we found. I hope you find the perfect ones!
I Love You Daddy
I Love you Daddy features a young bear cub and his father in a nice story about a father bear encouraging his son to try out some new things. Though the little guy is scared, his father is there to help him along.
Daddy Cuddles
This would have been on our bookshelf if it was out when my son was young. Daddy Cuddles is a book with animal dads that take care of their little ones. It also includes the different baby animal names such a joey, cub, pup etc. Cute!
Kisses for Daddy
In Kisses for Daddy his son is in a bit of a grumpy mood and doesn't want to go to bed much less give daddy a kiss. Daddy shares silly ways different animals might kiss their sons and gets baby bear laughing.
Your little guy may want to play the same game with his dad! In the end does baby bear have a kiss for daddy? Read to find out.
Me and My Dad!
Bears seem to be popular in father son books! Here is another one, Me and My Dad.
This bear dad and his cub go through their day spending time together and enjoying one another's company. The rhyming text is nice, as are the big colorful illustrations.
Daddy is My Hero
For young boys who look up to their dad this imaginative story is a perfect fit. Daddy is My Hero shows a father doing ordinary things such as cooking, cleaning, shopping.
When his dad gives him a bath he knows his dad is really a pirate. He also sees his dad battle dragons and taking care of outlaws. There are many very boy-friendly examples in this book.
Overall this is a very nice father son book.
Thank You, God for Daddy
For those who are religious this is our top choice. Thank You God for Daddy features a lion and his little cub. The rhyming text is short and simple, and the illustrations are soft and colorful.
Lion cub talks about all the ways his father helps him, is kind and good, and how dad is teaching his little cub to be the same way.
Made for Me
The message here is a sweet one . . . that this child is the perfect one for this dad. The illustrations in the book are a bit unusual so it is not going to appeal to everyone but the message is a good, sweet one that little boys will love hearing.
From the time they were born they were made for dad. He likes everything about him and calls him his tiny treasure, loves every little part of him. They go through their days and dad tells what they like to do. The message is a lovely one.
I Love Football with Dad
I Love Football with Dad is great for boys and their fathers who like to watch and play football together. They talk about how Sunday is their favorite day, how they prepare for football Sunday and all the things they do together that day.
What I like best is that they are not just watching the game on TV, but are out playing and learning some football moves as well. After the game, friends gather to play as a team. It is nice how the focus on spending time together and not just on the game itself. This is a nice book for dads and sons who like sports.
If My Love Were a Fire Truck
Perfect for preschoolers through grade 1 or so, If My Love Were a First Truck is so perfect for boys. The illustrations will grab them as will the exciting text. While a lot of the if my love were a books are good, most are gentle which many boys still really like, but this book is all boy!
It is bedtime and a dad is telling his son all the different ways his love would find him. It starts with the fire truck. "If my love were a fire truck, its siren would flash all night." It then goes one with other great examples including rocket ships, whales, race cars, building sites, knights and more. This is a very fun book that I am sure will get read again, and again, and again.
My Daddy and Me
In this book the excitement of dad coming home from work and spending time with his son (pup) is highlighted. If you have a little boy who just loves the time when dad comes home, this is the book for you.
Dad and son spend time together doing all sorts of things. He lets his son "drive" the car and take him to Kalamazoo. They play and wrestle and dance. The spend special time together. In the end the dad puts his little one to bed. This is a gentle, loving story of a dad taking care of his son.
You and Me, Me and You
I am ending with this memorable book that will be enjoyed by both dad and son. It is written a little differently than the others which is likely why I like it so much.
The twist here is that it is about things the young boy can teach his dad. I really do need to do a video about the topic in general because we can learn so very much from our boys! This book shares how fathers and sons grow together as the boy grows up.
The pencil drawing illustrations with pops of yellow are unique and delightful. The text is humorous in a slow child-like way and shares the many ways that when a dad sees things through the eyes of a child it enriches his own life as well as strengthens the bond between the two of them. Recommended.
Aw, these father son books are just so sweet! They make a perfect gift.
Let me know if you like them and which is your favorite in the comments below.
You may also enjoy:
Funny picture books for fathers and sons
Father Son Activities: To Have Fun, Bond, and Build Memories!
and for moms . . . Books that Celebrate the Bond Between Mother and Son