Looking for some fun ideas for cooking with boys? Try these fun food ideas.
We have put together a selection of fun food for boys meant to get boys into the kitchen and cooking. We will be sharing more ideas as we go along, and you and your boys can join us.
What we mean by fun food is that the food is styles in a fun way. People also call this cute food.
Since this site if geared toward things boys will like, that is what I am featuring when it comes to food.
I hope you find some ideas to get your boy in the kitchen, learning to cook and enjoying eating some delicious food.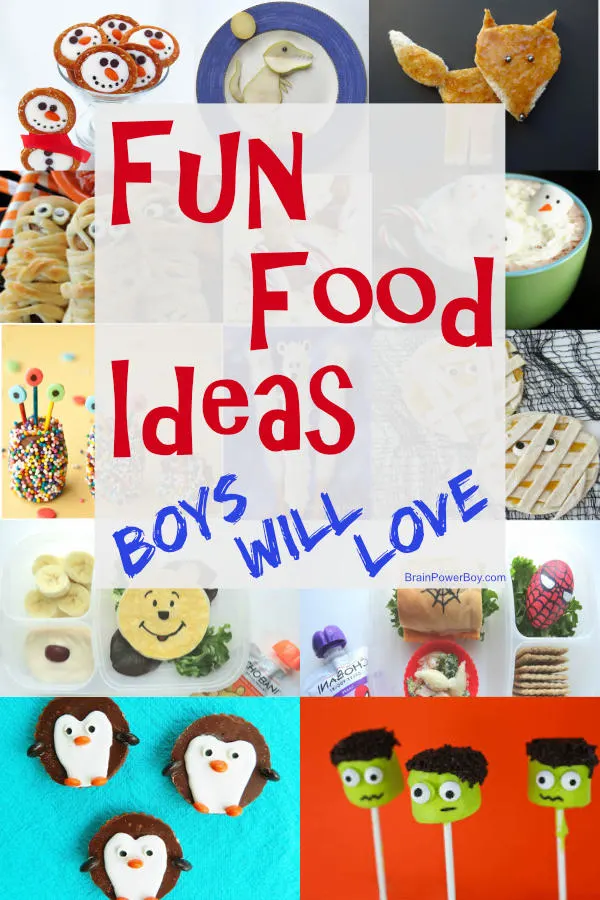 This post may contain affiliate links which means we may receive a small commission, at no cost to you, if you make a purchase through a link. All opinions are our own and we share things we think would be of interest to boys.
Spider-man Lunches
Two Spider-man lunches sure to pack a punch.
One is made with a web tortilla and the other with a hard-boiled egg Spider-man head. Both are spider-ific!
Whether you are packing your boy's lunch of he is eating at home, if he likes Spider-man, he is going to think these are very cool. Make them for him or have him help!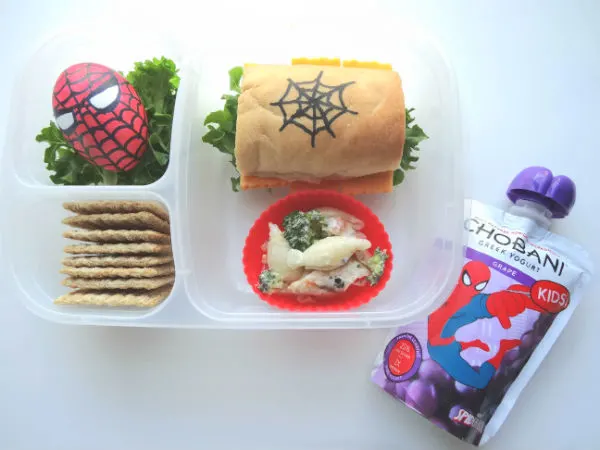 Winnie-the-Pooh Fun Food Lunches
This is perfect for your young ones, or for those you simply can't resist the cuteness of Winnie-the-Pooh (like me!)
Super easy to make Winnie-the-Pooh and bee corn muffins are featured in one lunch. The other lunch has a quesadilla sandwich.
Both are easy to make, and the results are very neat! See the Winnie-the-Pooh fun food lunches. Cute, right?!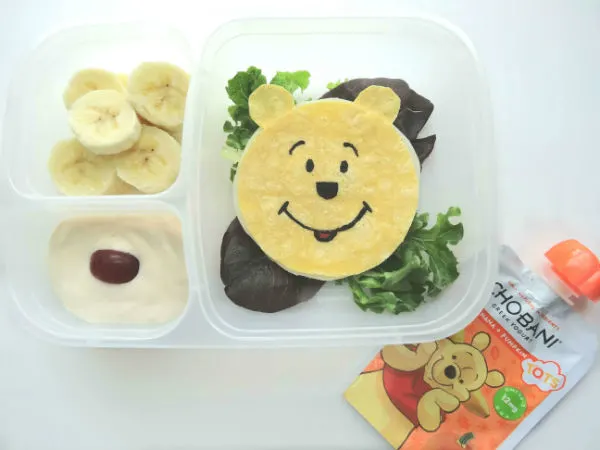 Book Related Fun Food
Match a book with a fun food creation and you have a lovely activity to do with your boys.
Foxly's Feast Wordless Picture Book with Fun Food Fox– this is a jam sandwich made into an adorable fox to pair with the book. Yummy!
Holiday Fun Food
I really like holiday fun food. So many cute ideas for treats and meals are available. I know the holidays are a busy time, but I have always enjoyed adding cooking and baking to our fun.
Halloween Fun Food to Get Boys Cooking is full of spooky and a little bit "scary" treats and meal ideas that boys will find irresistible.
Take a look at The Cutest Christmas Fun Food Ever! From a bear riding a candy cane sleigh to penguin cookies, polar bear pretzel sticks, an adorable hot chocolate idea and more.
With our all time favorite food markers
and these great lunch boxes
you can create fun food lunches with ease. Your boys will love to make them with you and I know they will really enjoy eating them.
Thank you for visiting! To learn more about our website, please see our Start Here page. We are so happy to have you join us.