Sharks!  They can be so fascinating and just a bit scary as well. We found some great non-fiction shark books for your boys.
I was thinking back to when my son was really into sharks and we went digging to see which books were the best books for boys right now. Some of the ones he read earlier still made the list which didn't surprise me too much. We love finding good books.
These books are great for shark fans young and old. I know we are pulling ours out for shark week for sure!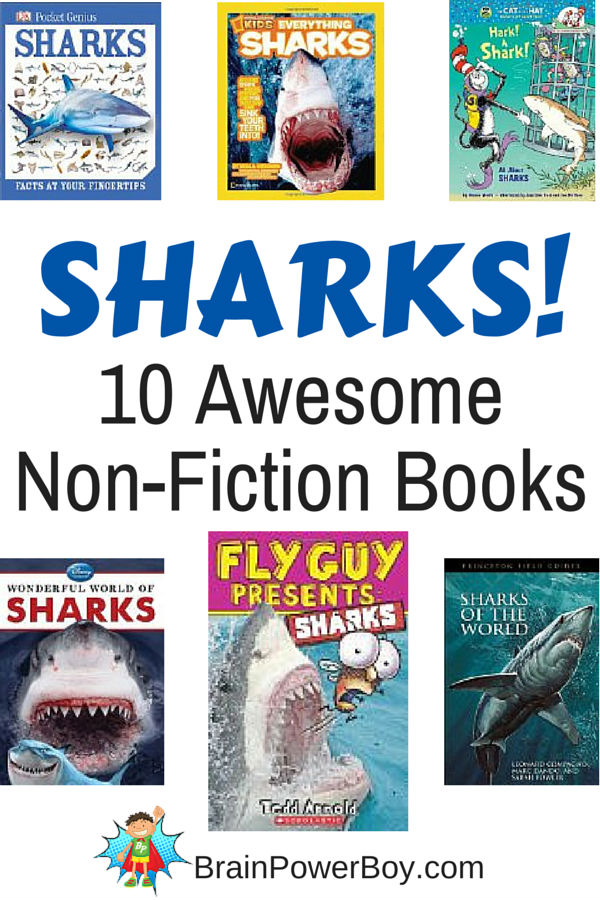 Non-Fiction Shark Books
If you liked these Non-Fiction Shark Books be sure to check out Shark Activities That Will Blow You Out of the Water. Combining activities and reading on a topic is a great way to learn and have the learning stick.