Aren't the images in this new Forest Animal Memory Game cute?
Memory games are a lot of fun and they are great learning tools for kids. We enjoy memory games so much that we have quite a few of them.
This is a great game for younger kids as there are not as many tiles to play with.
Enjoy!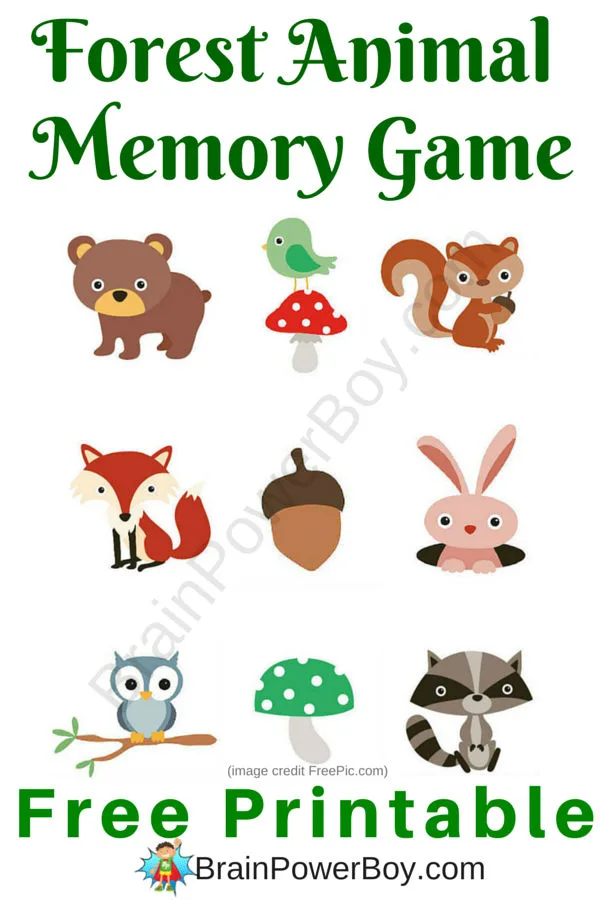 Game Created by Brain Power Boy from images: Nature vector designed by Freepik
This post may contain affiliate links which means we may receive a small commission, at no cost to you, if you make a purchase through a link. All opinions are our own and we share things we think would be of interest to boys.
Printable Games for Kids: Forest Animal Memory Game
I hope you like the printable games for kids we have been offering, as we are planning to make them a regular series on the site.
Forest Animal Memory Game Materials
Print on card stock (this is the cardstock that we recommend) This is recommended so the pictures on the front don't show through as much and your game lasts longer.
Print two copies of the game. Download your free printable memory game <<<<<<

click link to download

After printing, you can check to see if you can see the images through the back or not. You can add a backing of another piece (or another color) of cardstock and glue them together with the printed side facing out. I do this because it makes them sturdier.
Wait for glue to dry. Letting it sit overnight works well.
Carefully cut apart on the lines. I am in love with this paper cutter and it is what I use instead of a scissors.
That is all you have to do! Easy, right?
Forest Animal Memory Game Directions
Turn all of the pieces so the animals are facing down.
Place your pieces in a grid – feel free to experiment with different layouts.
On each turn a player turns over 2 pieces. If they make a match they get to keep the pieces.
You can either play that if you make a match you get to go again

OR

just go back and forth between players.
Player with the most matches wins.
Or play cooperatively and work as a team to make the matches together.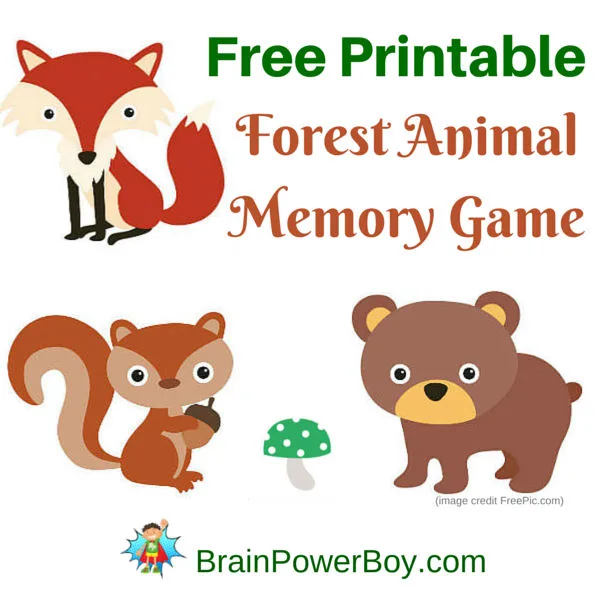 Enjoy this free forest animal memory game. We were so happy to find these cute graphics.
Watch for more games coming soon and be sure to check out our other games:
Free Printable Sight Word Game
Play This Fun Robot Memory Game