Easy Star Wars cookies that you can actually make in your own home! Plus, there are tutorials to show you how to make them. Doubly awesome!!
Love Star Wars? We do!
Since I have a sweet tooth I had to go take a look at what people were baking when it came to a sweet Star Wars themed treat that I could make myself.
I decided on cookies as those are usually pretty quick to make and I found some great ones to try.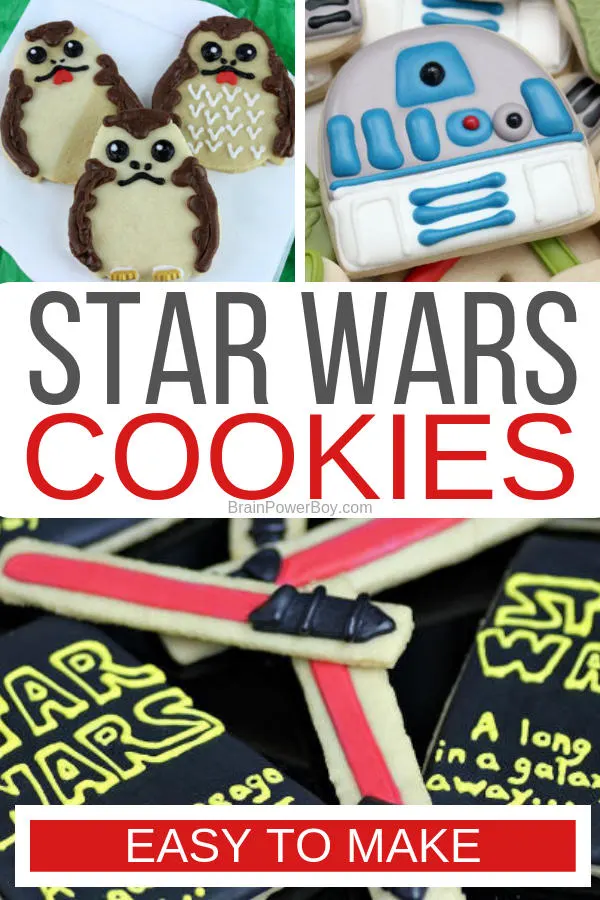 This post may contain affiliate links which means I may receive a small amount, at no cost to you, if you make a purchase through a link. All opinions are my own and I share things I think would be of interest to boys.
The first cookies I saw were really neat but it would have taken me all day to make them. I wanted something that looked great when it was finished but that was simple to do.
You can make these for a Star Wars birthday party, or for Star Wars Day, which is fittingly May the 4th (May the 4th be with you!)
I just wanted to make them on a regular old day because they are a fun food and I am a tad obsessed with those.
Do not be put off if you are not sure how to do things because the cookies included below have recipes included and a lot of great pictures and tutorials. The Tie Fighter cookie even use store bought cookies! Can't get much more basic than that!
You can totally make these.
I hope you like them as much as I do and have a lot of fun making them!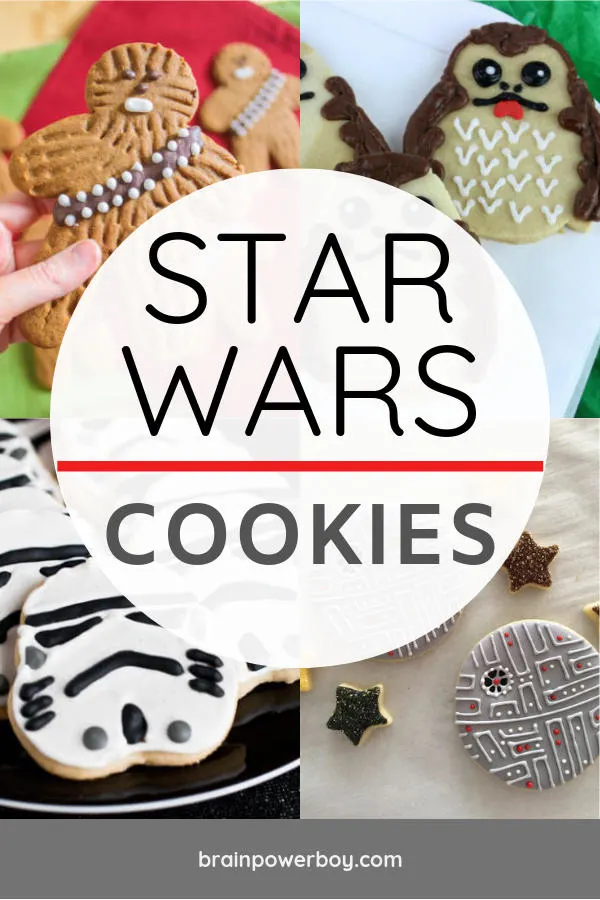 Easy Star Wars Cookies
No matter when you plan to bake these easy Star Wars cookies (or Star Wars Biscuits if you are a friend from the UK,) you are going to make your Star Wars fans very, very happy when you do.