Looking for the best books for 3 year old boys? We have the book list you need! These are hand-selected fiction and non-fiction books that are simply perfect for boys age three.
Gosh, but I love this age! Little boys are so curious about their surroundings and everything going on around them. They just drink in the world. Everything is interesting to them.
Books are no exception! While there are 3-year-olds who are beginning to read, this is not very common.
Boys are recognizing words on the page and that they mean something though. They are very aware of print in general and notice it while they are out and about on signs and on packages.
They may know some of their their letters and recognize their name when it is printed. They know their favorite books and often repeat parts of a story in their own words. They "pretend" they are reading by saying what they remember from the book.
Three year olds are beginning to gain vocabulary and know from 200 – maybe up to 500 words. There is no hard and fast number of words a child will know, we are just talking approximates here.
They are learning as you are reading. Read to them a lot! Even if you have a wiggly boy who cannot sit still while you are reading, let him roam and you just keep reading. He is listening.
Since you are looking for books for your young one, I made sure you will find some great books in this book list. I promise you that!
I take a long time making selections for my lists so rest assured, they are good. When you are done here, be sure to see our best books for boys lists for more book ideas for your book lover.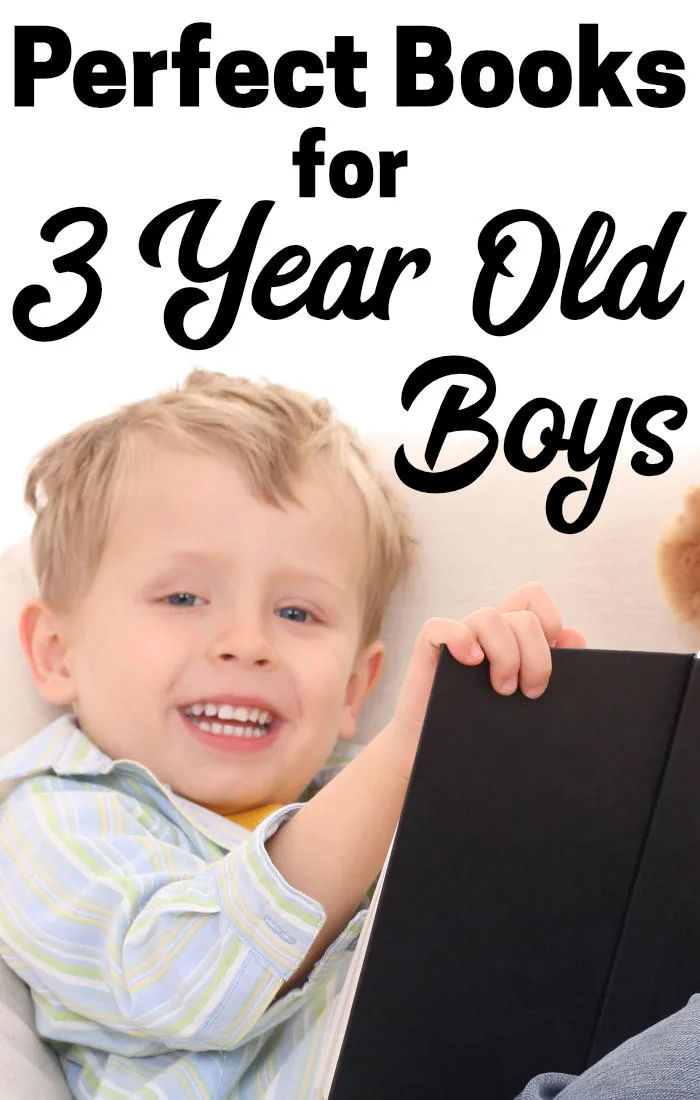 This post may contain affiliate links which means I may receive a small amount, at no cost to you, if you make a purchase through a link. All opinions are my own and I share things I think would be of interest to boys.
Best Books for 3 Year Old Boys
Reading To Boys
It is a bit difficult to make a selection base solely on age in my opinion. I do know, however, that by age book lists are helpful though so here you go!
When choosing books for boys, you are going to want to keep his interests in mind. Each boy is unique. You know him best, so you can find the perfect books for him. I'll aim to help!
If he doesn't care for a book, simply move on. There are so many good books out there. Your main effort should be to make sure that he enjoys being read to.
If you focus on the love and joy that reading brings, you will pass that on to him and you may just end up raising a reader.
Below are my choices for the best books for three year old boys.
The Book List
I have split this list into two parts. Fiction and non-fiction.
I am likely to add books to this list over time. I am constantly checking out what is new and interesting as well as looking back through the books I read with my son when he was young to find a nice selection for you.
I always include non-fiction books, even at this young age, because boys really like them. Especially if we are talking dinosaurs, cars, trucks and other fun topics they like.
On to the list. If you have any questions or need help selecting books, feel free to leave a comment. I read and respond to all comments on my site.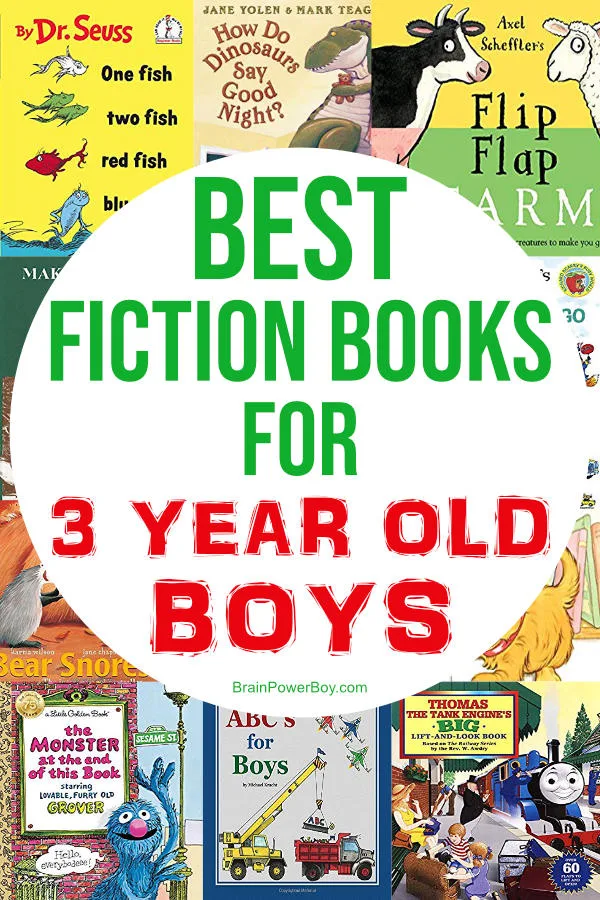 Best Fiction Books for Boys Age 3
The books are in random order. Scroll through and find the ones that your boy will love.
I also suggest that you grab a few that are different than what he is used to reading as you may just find another type of books he likes.