Here is a great selection of helicopter books for toddlers, preschoolers and kindergarten age kids. I have collected the best books available to make it easy for you to find great books for your helicopter fan.
Helicopters are a perennial favorite. I remember taking my son to the airport so he could watch the helicopters take off. We also found an opportunity for him to sit in a helicopter. That was a hit!
I was asked if I knew of good books on the topic of helicopters so I dug through what we had read and found some new titles as well. Here they all are.
See all of our book lists on our Best Books for Boys page.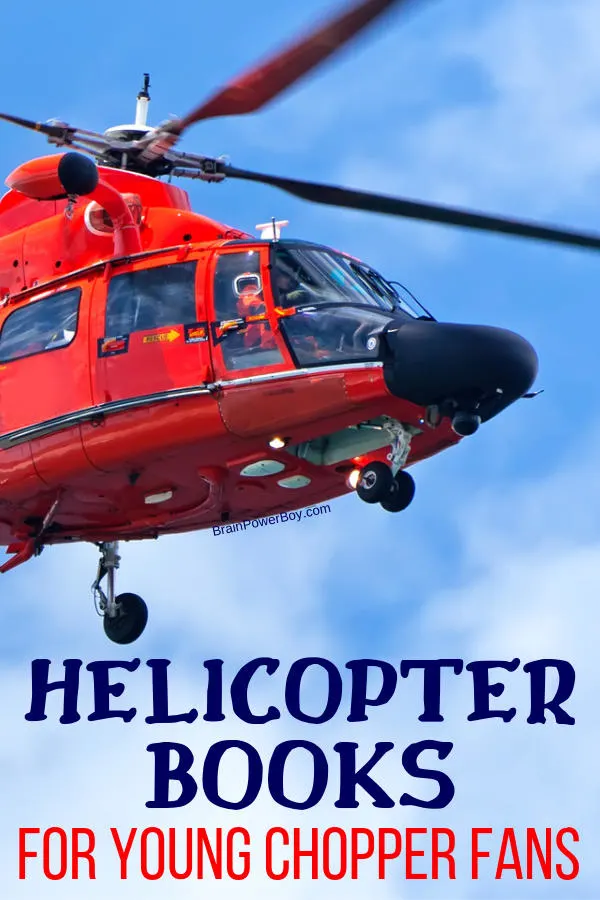 This post may contain affiliate links which means I may receive a small amount, at no cost to you, if you make a purchase through a link. All opinions are my own and I share things I think would be of interest to boys.
Helicopter Books for Young Kids
There are not a whole lot of helicopter books out there, so I am including both fiction and non-fiction in this list.
You will find books for toddlers and preschoolers, as well as titles for kindergarten age and up to around age 6 or 7 years old. The books are in order by age.
I don't personally use age recommendations when I select books, I go by what I think he will enjoy, however, I know some of you like them so I included them here.