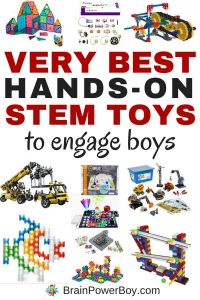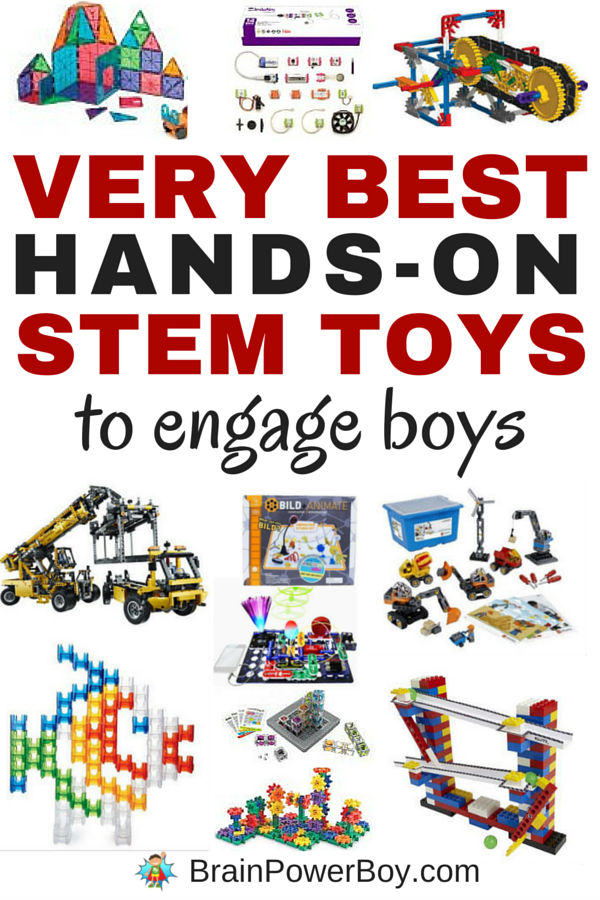 I went out and found the best hands-on STEM toys for boys. I picked through to find the ones that boys would really like so you would get the best of the best.
I am putting this article with the rest of our gift guide for boys lists as I want to make sure it is easy to find again. You can find more ideas there as well.
This post may contain affiliate links which means we may receive a small commission, at no cost to you, if you make a purchase through a link. All opinions are our own and we share things we think would be of interest to boys.
Hands-on STEM Toys For Boys
Kids won't learn a thing if they think a toy is "educational or lame." Adults tend to pick things that they think are very educational.
You want toys that cover STEM and that help your kids learn, but you also want toys that your kids are going to want to play with!
You want to find the perfect match between learning and play – because those are the toys that last. Our list has you covered! These hands-on STEM toys are boy-approved.