Here are some wonderful DIY LEGO Christmas projects for you or your kids to build. These are sure to get you in the Christmas Spirit! I rounded up some really great (I hope you think so too!) LEGO builds that you don't want to miss.
We have a LEGO reindeer, a Christmas tree, LEGO ornaments and small gift boxes you can make that actually have a working liftable lid. I hope you and your kids will have a lot of fun building!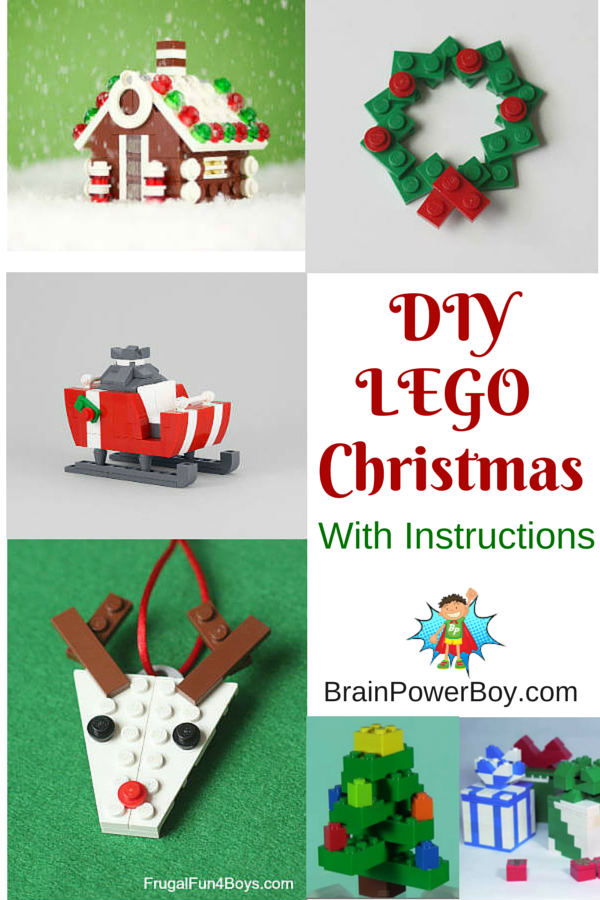 This post may contain affiliate links which means I may receive a small commission, at no cost to you, if you make a purchase through a link. All opinions are my own and I share things I think would be of interest to boys.
DIY LEGO Christmas Projects:
Take a look at these DIY LEGO Christmas projects and see if you have the pieces to build the ones you like. Substitute pieces and be flexible with colors or you can purchase individual pieces through the pick-a-brick section on the LEGO site. For pieces you may need Visit the Official LEGO Online Shop! and hover over "Themes" then click on "Pick A Brick." You can then choose whatever pieces you need. There are some fun minifig heads, bodies and accessories in there too–which we love to get.
We enjoy collecting unusual and useful pieces for our stash.
LEGO Reindeer
Does your son like reindeer? There is a really easy to build reindeer made with plates over on Frugal Fun for Boys. They also have a wreath that is pretty simple but impressive. Either one would also make a nice gift tag for a Christmas gift.
Santa's Sleigh
Chris McVeigh has a wonderful LEGO Santa's Sleigh build that would be fun to make. Chris generously shares directions for his builds on his website. Go there to see what pieces you would need and to get instructions.
LEGO Gingerbread House
I was super excited to see his LEGO Gingerbread House and hope you like it too. Pretty neat, eh?
Simple LEGO Christmas Tree
A simple to make Christmas Tree. I like this because it can be made with bricks you likely already own.
LEGO Gift Boxes
Here are the Christmas Gift boxes that have a hinged lid. Pretty neat! Build them with your boy OR you could stick a printable gift certificate for a LEGO experience into one of these little LEGO packages for a really neat Christmas surprise. See our LEGO Gift Guide and look for the free gift certificate printable.
LEGO Star Wars Ornaments
You can also pop over to our DIY Christmas Ornament for Boys post to see a Star Wars LEGO Tie Fighter, Death Star and Millenium Fighter ornaments. Links to the directions to make them are in that post.
Enjoy making these fun Christmas LEGO projects together!
LEGO Gift Guide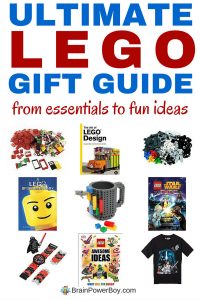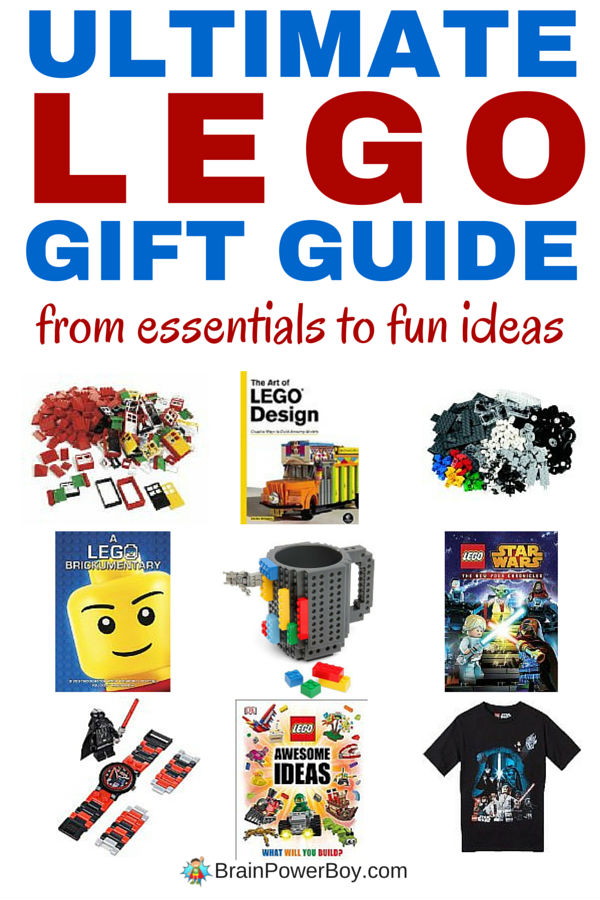 Check out our LEGO Gift Guide for Christmas ideas for your boys! There are some awesome picks here.
From books to bricks this gift guide should be at the top of your list for finding the perfect LEGO gift for your fan.
You will find the must have essentials that make building and creating with LEGO much better as well as some very cool picks that you simply much see. They are going to love them!

If you like this type of post, please share it. Shares let me know this is something you want more of. 🙂
Wishing you all a Merry Christmas!
You might also enjoy: