Natalie from Planet Smarty Pants is here today to share why she believes DUPLO is great for kids.
Everyone knows that LEGO is practically a "must have" building system for kids, but is it worth it to invest into its "younger sister" – DUPLO?
I write a lot on my blog about LEGO engineering that we do in our house, but in this post I will try to explain why DUPLO is great for preschoolers and even elementary school children as well as for their parents.
This post may contain affiliate links which means I may receive a small commission, at no cost to you, if you make a purchase through a link. All opinions are my own and I share things I think would be of interest to boys.
10 Reasons DUPLO is Great for Kids
My All-in-One-Box-of-Fun
My Large Green Building Plate
My First Box of Fun
1. You Can Start Early
Since DUPLO has bigger pieces, even a younger toddler can play with them without having to worry about choking hazards.
Or, if these toddlers are like my daughter, they might simply dump all the blocks and repurpose the box!

2. Great for Fine Motor Skills Practice
You would think that DUPLO blocks are easy to stack, and they are, but not when you are a toddler. My daughter only mastered this feat when she was about 2 years old.

3. Kids can Learn Colors with DUPLO
The bright colors and smooth sides are just perfect for identifying colors while building together. I still recall our pretty chatty toddler stubbornly calling every block "yellow" – clearly making fun of us.
4. DUPLO Keeps Toddlers Occupied
DUPLO are a great way to keep younger kids busy if older siblings or friends are building with Legos. But don't be surprised if older kids will join the play too. My 8-year-old loves building with her 3-year-old friend.
Duplo Ville Baby Zoo
My First Playhouse
DUPLO Ville Big Farm
5. DUPLO Encourages Story Telling
When our daughter was 3 and 4 years old, she loved to use a big base plate and build "worlds." If you were not in the room while she was building, you would think that she just randomly piled the bricks together.
However, they were very deliberately placed with every brick meaning something. This is a power of imagination that we, adults, often lack while buying ready-made toys for our kids.

6. Buying DUPLO Reduces the Number of Toys in the House
My daughter played for months with houses and castles that my husband had built for her, "improving" their design and filling them with her other toys.
In fact, she played with her DUPLO houses a lot more than she ever played with her store-bought dollhouse.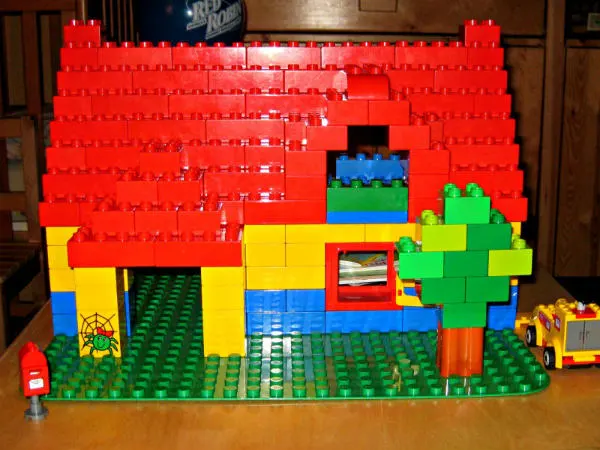 7. It Allows Kids to Learn that Everything Is Possible
My daughter is very lucky to have a father who is an amazing LEGO builder. He can build whatever she wanted him to build with DUPLO or LEGO bricks and hardly ever needs any special parts.
But even if your child doesn't have an older builder to learn from, he or she can experiment, build, and rebuild endlessly while learning both building techniques and spatial reasoning while doing so.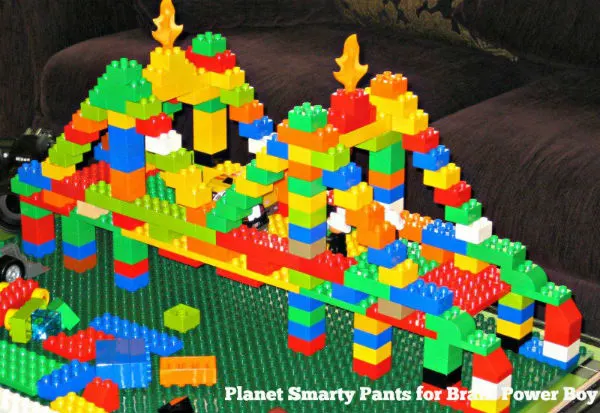 DUPLO Community People Set
DUPLO Multi Vehicles Set
DUPLO Wild Animals Set
8. They can Build Toys for Other Toys
Even now, when she is 8, Smarty really enjoys DUPLO. Since the bricks are big, she can scale her projects up. She almost never plays with dolls, but recently she pulled out her American Girl Doll (a present from grandma) and made her a potty chair.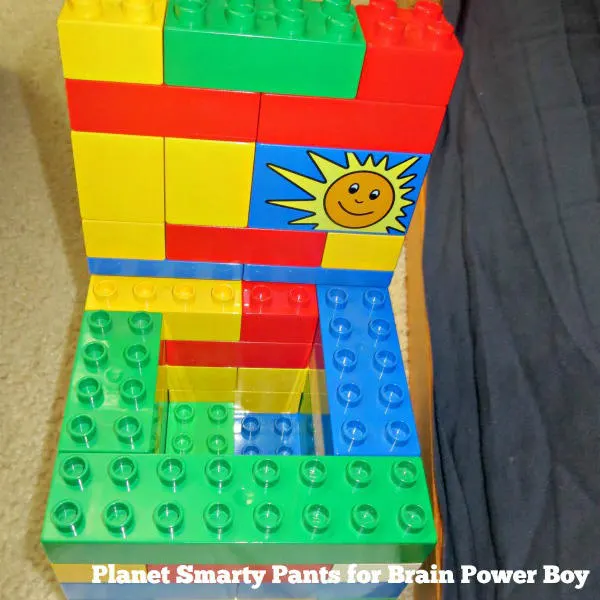 9. DUPLO is a Quality Toy You Can Pass Down
While DUPLO bricks are not necessarily cheap, they are also nearly indestructible and don't have those pesky special parts.
You might also have more luck finding them on a garage sale. While we bought the first big box of DUPLO bricks for our toddler in the store, we got a lot more from the garage sale and even, incredibly, set aside on the street with a sign "free."
We washed the blocks in warm soapy water, and they were as good as new! I admit that we don't plan to give our DUPLO blocks away and our daughter does not even agree yet to put them into storage. When she is ready to let them go, we are saving them for grandchildren 🙂
10. You Can Learn by Playing with DUPLO
I left this one for last, since I have mixed feelings about using DUPLO or LEGO for learning. Maybe I am a particularly bad teacher, but my daughter did not respond well to my attempts to weave some sort of a lesson into her play.
I hope this post made you consider DUPLO for that special young child or children in your life. Start LEGO fun early, and in no time your children will be ready for some more intricate LEGO engineering projects.
My First Cars and Trucks
Mickey & Minnie Birthday Train
Town Truck & Tracked Excavator
For more ideas try Brain Power Boy's How to Save Money on LEGO Like a Ninja!, Dinosaur Activities for Toddlers and Their Big Brothers, and The Very Best Math Fiction Books – By Age.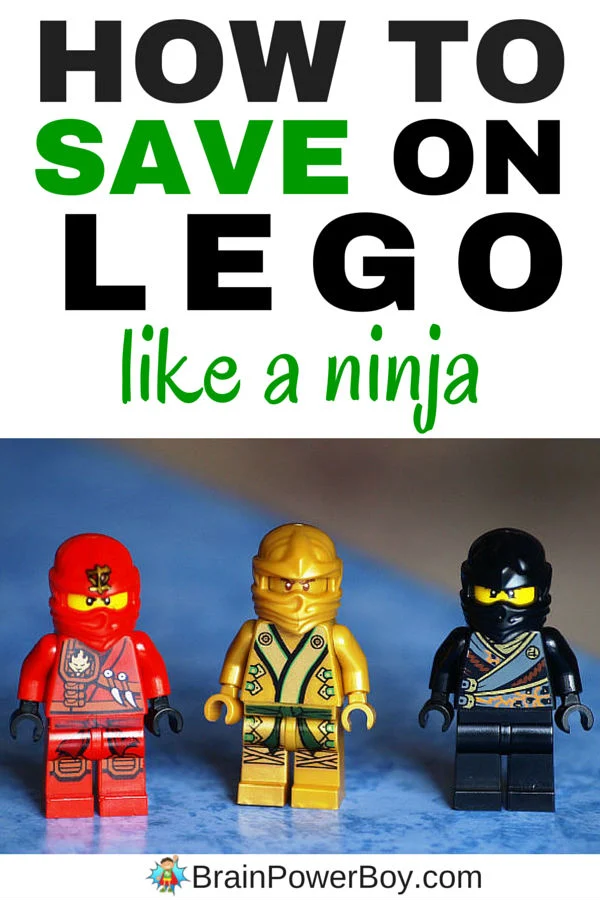 How to Save Money on LEGO
Like a Ninja – Tips & Tricksread now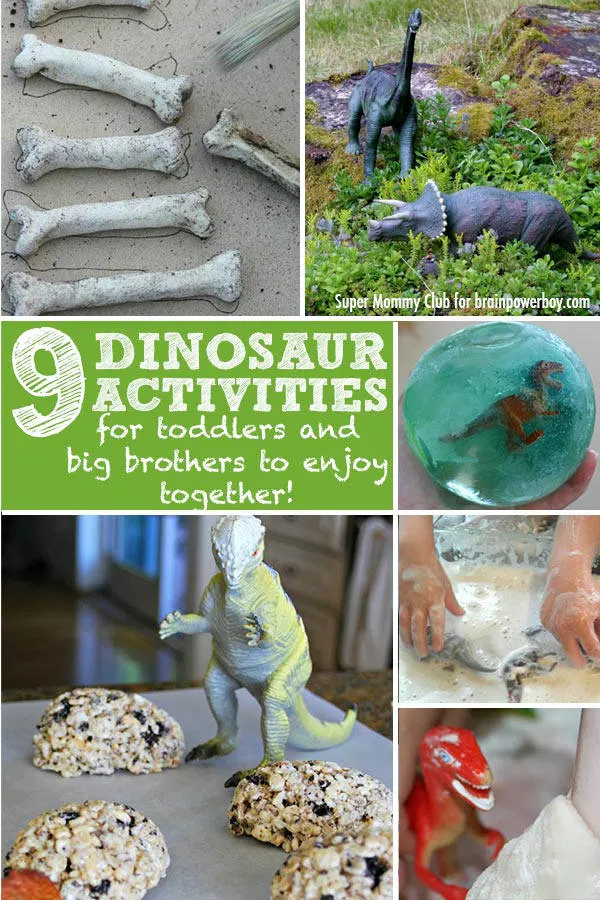 Dinosaur Activities for Toddlers
& Their Big Brothersread now
Very Best Math Fiction Books
Broken Down By Ageread now
Natalie is a Russian engineer who ended up being an American program manager for a big tech company in Silicon Valley. Natalie blogs on Planet Smarty Pants about activities for kids that parents can do with their kids after school or on weekends, especially about all things STEM. Find Natalie on Facebook, and Pinterest.