If you decided that you have to get in on the tie dye trend and are looking for a list of the best tie-dye kits out there, here you go.
Tie dye is, as I am sure you know, a popular craft. It has been popular for a very long time as I remember doing it when I was in Girl Scouts (ahem – quite a long time ago!)
This is the perfect craft to do with kids for a fun backyard craft activity. I picked the best kits out there right now. If you want to do one item yourself or plan to have a bunch of people over for a tie-dye party you will find what you are looking for in this list.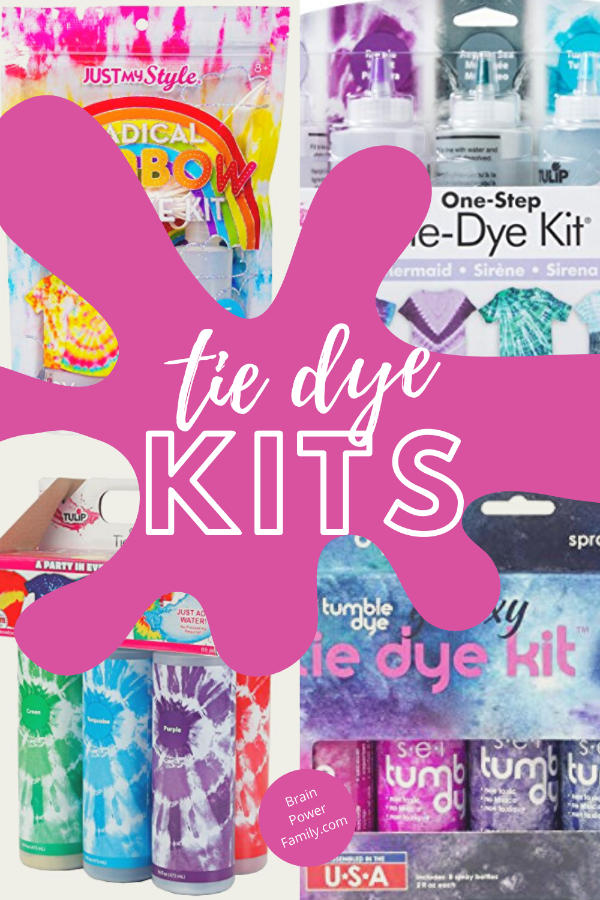 This post may contain affiliate links which means I may receive a small amount, at no cost to you, if you make a purchase through a link. All opinions are my own and I share things I think would be of interest to you and your family.
I am also pulling together a bunch of blank items to tie dye so be sure to check that out as well. You can do this technique on a lot of different items but there are a few things to be aware of.
You are going to have the best luck with 100% cotton fabric or items so keep that in mind when you are choosing items to dye.
Not all kits are created equal so let's jump right in to the very best kits you can buy. (See also this selection of natural dye kits in case you want to go that route.)

Oh, and before we get started, here are some tie dye ideas for you to try after you purchase your kit.

Pick the one that fits your needs and then go check out the color selections available. I'll mention that in each entry so you know what they are.

[mv_create key="19″ type="list" title="The Best Tie Dye Kits" thumbnail="https://brainpowerboy.com/wp-content/uploads/il_570xN.2291280375_795a2.jpg" layout="hero"]