Are you ready to try doing tie dye with flowers? If so, these beautiful ideas will spark your creativity.
I have gotten into tie dye lately (see the tie dye classes I found to try!) and while I love the bright colors there are times when I really want to have the more subtle and organic look of natural floral and plant dyes.
I also realized that you can do flower bundle dye as well which is new to me but I am really excited about it because the results are stunning and it is super easy to do.

I pulled together a list of items to tie dye in case you are interested.
With both of those things in mind, I bring you this list of natural tie dye options you are sure to enjoy.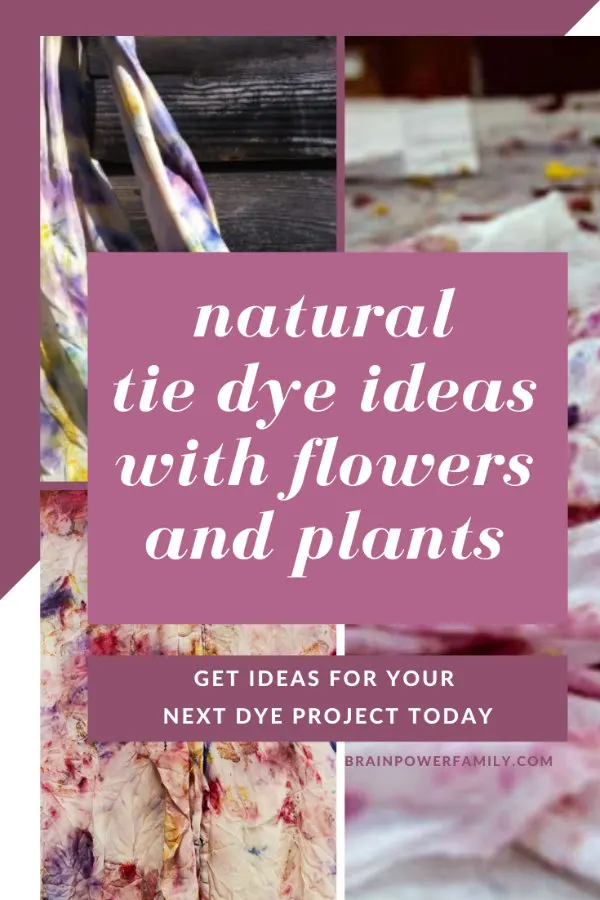 This post may contain affiliate links which means I may receive a small amount, at no cost to you, if you make a purchase through a link. All opinions are my own and I share things I think would be of interest to you and your family.
Don't miss our post on natural dye kits. You simply have to see them and the gorgeous results you will get when using them.
Tie Dye with Flowers
The subtle beauty of flower dyed items will amaze you and I just know you are going to have to try this throwback craft.
Tie dye your items with flowers and plants for a more natural and organic option while still getting to enjoy the popularity of this craft.