Need some reverse tie dye items for your next project? You have come to the right place.
When I wrote a post on reverse tie dye (or bleach tie dye depending on what you want to call it) I knew you were going to need some great ideas for what to do this technique on.
You can totally do it on clothes or household items you already have but sometimes you may not have the right thing, you want to make something as a gift, or you just want a new item to dye, because why not?!
We dug through a whole lot of dark colored items to find the high quality ones that will work with bleaching.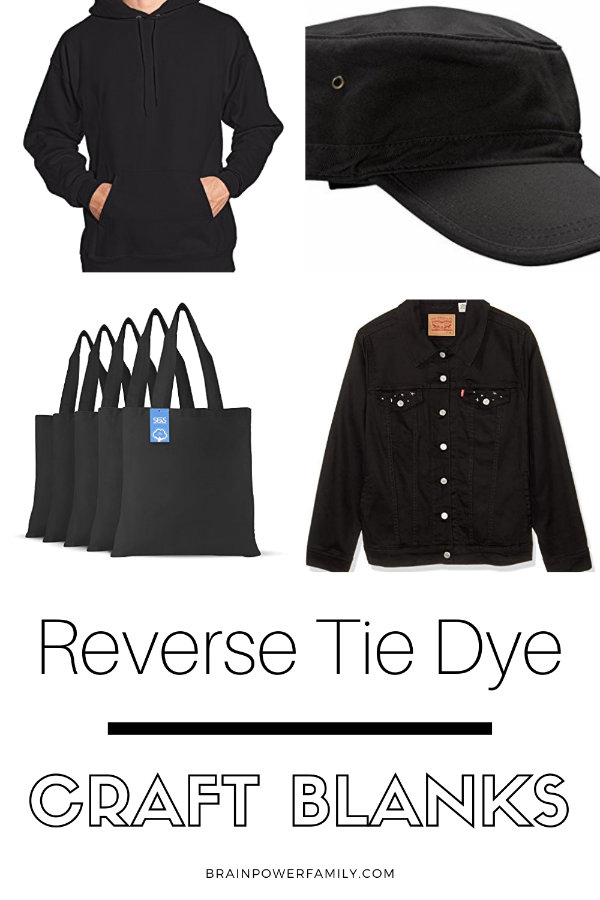 This post may contain affiliate links which means I may receive a small amount, at no cost to you, if you make a purchase through a link. All opinions are my own and I share things I think would be of interest to you and your family.
You will get the best results by using dark fabrics such as black or navy or even dark reds and forest greens or deep golds.
You will also be better off using items with as much cotton as possible. This is especially true if you plan to add color after bleaching. You should give that a try as it looks super cool and here are the best kits to use.
Let's dive into the crafting blanks. I'm sure you will find the perfect ones and you may even get some new ideas!
[mv_create key="28″ type="list" title="Reverse Tie Dye Items to use For Bleach Tie Dyeing" thumbnail="" layout="hero"]
Another cool tie dye effect is ice dying if you want to check it out.