You are going to love these Sharpie tie dye ideas I found!
I love to use Sharpie markers for a lot of things, especially art projects.
When I found out that you can use the markers for tie dye I was super excited!
So excited in fact, that I went and found some cool projects that I wanted to try and decided to share them with you today.
They sometimes call this craft faux tie die because it isn't the traditional tie dye we are used to. However, the results are pretty darn great, especially if you use the right type of fabric and clothes to dye.
These are the neatest projects out there right now.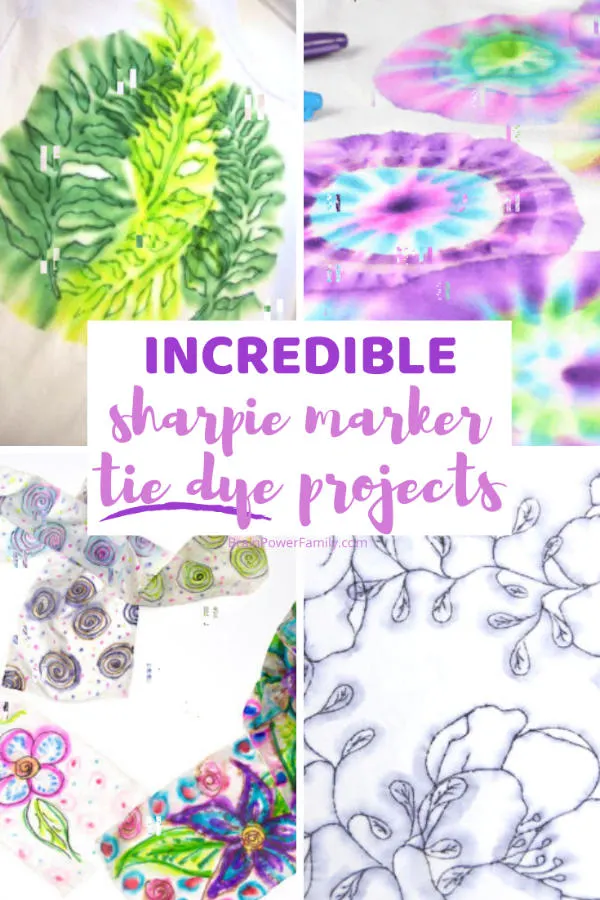 This post may contain affiliate links which means I may receive a small amount, at no cost to you, if you make a purchase through a link. All opinions are my own and I share things I think would be of interest to you and your family.
Be sure to see our post about the very best Sharpie markers to use when doing your Sharpie pen tie dye projects. Oh, and don't miss the secret way to keep the items bright and fade-free while you are there.
Sharpie Tie Dye Ideas
Sharpie Tie Dye Ideas
Beautiful and fun Sharpie marker tie dye ideas and projects you are totally going to want to do!
For more tie dye ideas <<< go here.